Are you on the lookout for a top-notch entry-level ebike that's just under $1000? If that's so, then you've landed on the right spot on our website as we'll be discussing together our handpicked selection of 9 ebikes of this exact price that are simply a bang for the buck.
It's to be noted that finding good quality starter ebikes under a grand might at first seem challenging. However, this does not mean that you cannot find one that can rival many higher-end ebikes out there.
All right, let's first briefly go over the features you should be looking for in an ebike under $1000 before you add one to your shopping cart. These features and specifications are essential to analyze before making a purchase as you won't want to get one that'll let you down.
Features to Look for Before Buying the Best Ebike Under $1000
There are a couple of features you should look at before buying an ebike under $1000. Firstly, make sure your ebike has robust motor power which can offer you smoother and steadier rides. Also, ensure it has adequate battery capacity and range. Last but not least, pay attention to the braking system. It's best to get hydraulic disc brakes for reliable and effective stopping power.
Robust Motor Power
With robust motor power, you will experience smooth accelerations and better maneuverability, allowing you to have more control over your rides. The more powerful the motor, the more enjoyable your rides will be.
Battery Capacity
The longer-lasting battery gives you longer rides. If you want to travel long distances without the fear of your ebike's battery dying half the way to your destination, then it's best to get one that can provide you with a more extended range.
Braking System
Most importantly, pay attention to the braking system of your ebike. The advanced braking system offers you to safely bring your ebike to a halt without the fear of failure. If you love riding at high speeds, then this is the most important feature to look for in an ebike under $1000.
Our Listing for the 9 Best Ebikes Under $1000
Here's our listing for the 9 best ebikes under $1000 that you can find on the market. Each of these models is equipped with unique features and specifications that are worthy of your attention. Read on to find out more about these fascinating, top-notch models.
Specifications:
720W motor
15-40 mile range
Item weight: 46 lbs
LCD display
Speed: 20mph
Get ready to conquer the trails with this amazing ebike under $1000. The lithium-ion battery of this ebike will give you a decent 40-mile ride on a single charge. Also, the five levels of pedal assist will deliver your ride to new heights of smoothness and comfort.
This model is perfect for everyday commutes to work or school. It's much lighter and smaller than its predecessors and adds smooth acceleration to your rides that you're going to appreciate. You'll definitely get a lot more than what you're paying for with this bike.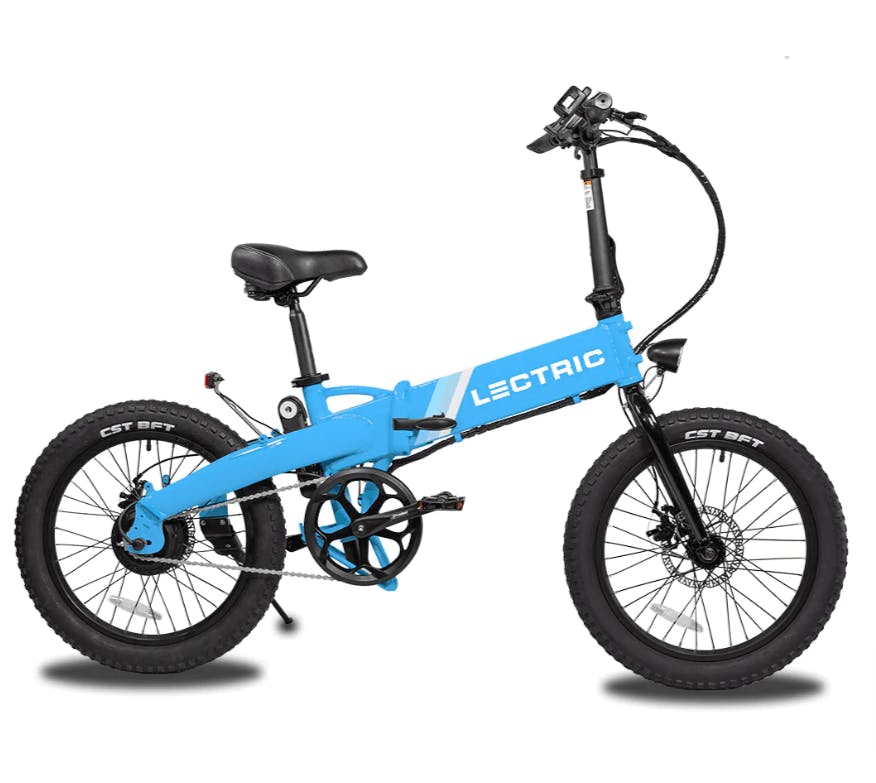 Reasons to BUY
Integrated front and rear lights
Fast
Stylish
Reasons to AVOID
Some users might find it small and uncomfortable
Specifications:
Charging time: 4 hours
Range: 20 miles
Rider Height: 5'4-6'2
Dimensions: 59.10 x 9.10 x 34.70 inches
Top speed: 20 mph
Do you want to get an ebike under $1000 with a decent range and enhanced braking system? Well, then this model might be designed just for you. With front and rear V brakes, you can safely decrease the speed of your ebike avoiding possible accidents or system failure during your rides.
Most users are incredibly satisfied with this model and say that the pedal-assist system does its job perfectly when riding up hills and rough trails. If you're on the fence about this ebike, just go for it. You won't regret buying it. Although, as perfect as this model might sound, some users complain about the problems with shipping.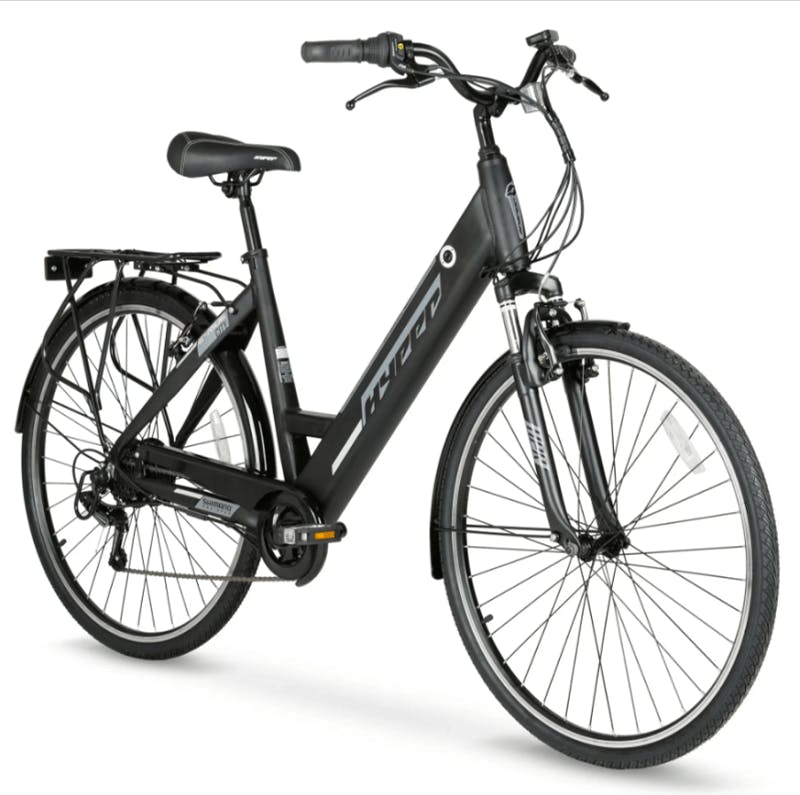 Reasons to BUY
Enhanced braking system
Decent range
Stylish
Reasons to AVOID
Specifications:
Foldable and portable design
3 riding modes
Aluminum frame
Lightweight

If you're in the market for an ebike under $1000 that stands out both in style and performance, then you're looking at the right one here. With a motor power of 500W and a top speed of 20 mph, this ebike will serve you just ideally giving extra smoothness and effortless experience to your everyday commutes.
This ebike's battery can be fully charged in 5.5 hours giving you a 15.5-mile range of cozy riding in an electric mode. Although, if you're going to use the pedal-assist feature, then you can travel up to 25 miles which is a decent range considering its price.
Another exciting feature this ebike offers is portability. You can easily fold it up and put it in your trunk. It'll take only half the space, and you'll forget it's even there. This model is easily one of the best ebikes under $1000 that you can find on the market.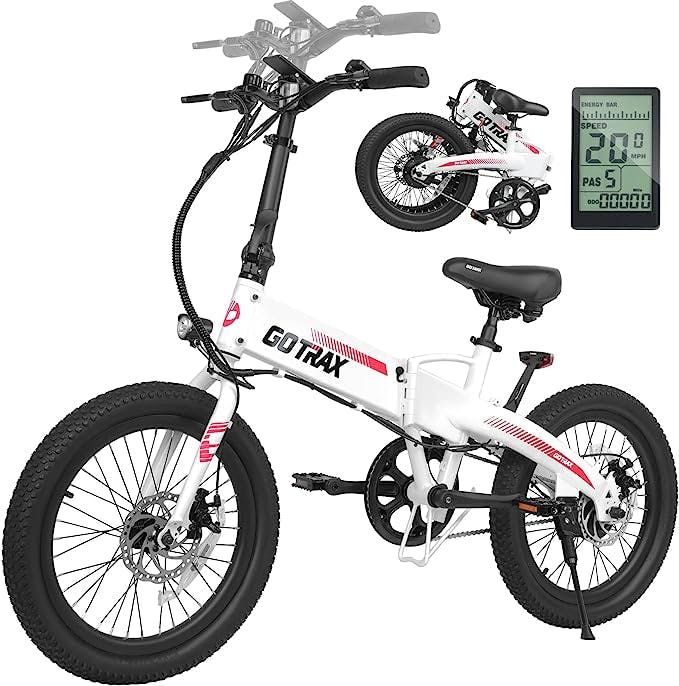 Reasons to BUY
Portable
Smart LCD display
Stylish
Reasons to AVOID
Limited range in electric mode
Specifications:
Range: 22 miles
Battery life: 500 full charge cycles
250W brushless motor
Aluminum V-brake system
Are you on the lookout for a top-notch ebike under $1000? This one you're looking at right now is yet another great option from our listing that we've decided to share with you here. In terms of comfort, this model might even be one of the best entry-level ebikes out there. With its ergonomic grips and saddle, and height-adjustable stem you'll transform your rides to new heights of coziness that would stick with you in the long run.
One more exciting feature about this beautifully designed ebike is that it's portable and can be easily stored in your car trunk taking only half the space of what we're used to with our traditional bikes. Equipped with an enhanced braking system you can smoothly decrease your speed wherever you ride, avoiding possible braking failure that sometimes happens with low-quality brakes. Just get it and test it yourself, you won't regret buying it!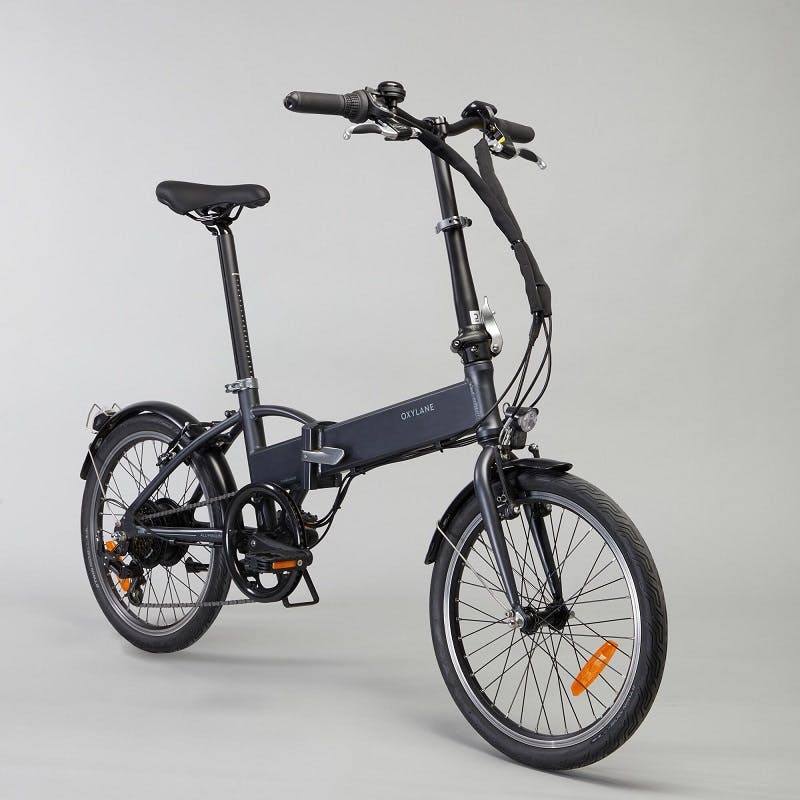 Reasons to BUY
Portable
Smart LCD display
Stylish
Reasons to AVOID
Limited After-sales support
Specifications:
Max speed: 20mph
Item weight: 24 lbs
100% electrically powered
10-mile range
20-inch all-terrain tires
Charge time: 3 hours
Looking for an easily portable ebike under $1000 that you can put practically anywhere? This model by JackRabbit is considered the most portable ebike in the whole world that folds flat and can be stored away with ease. Unlike most other entry-level ebikes out there, this one is 100% electric-powered and has no pedals.
This portable micro ebike is ideal for everyday commutes bringing a wholly new experience of comfort to your rides. Just clip in the handlebars and start cruising on both roads and trails. Its 20-inch all-terrain tires will allow you to ride anywhere you set your mind to. With a 3-hour full battery charge, it'll give you a 10-mile range with a maximum speed of 20mph. Being just under $1000, this model is worth it with all its features and specifications which will make your ride a blast.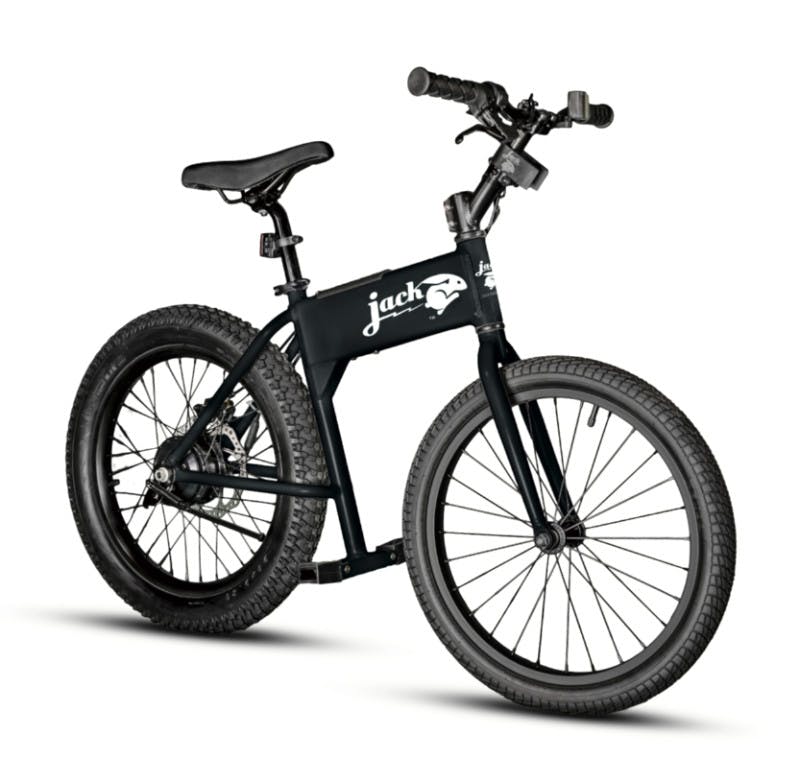 Reasons to BUY
The most portable ebike
100% electric
Thick tires
Reasons to AVOID
Specifications:
Aluminum frame
Smart LCD display
5 levels of pedal assist
Max speed: 20mph
Range: 20-40 miles
If you're tight on budget and want to get a nice and stylish ebike under $1000, then this one is the way to go! With its 5-level pedal assist, you can travel on both smooth and rough terrain for up to 40 miles with a top speed of 20mph. Being just under $500 you can get an ebike with some of the features only high-end ebikes offer.
This model also has a smart LCD display that will show you gear position, speed, and mileage in detail, giving you a clearer picture of your ride. Stop worrying about this ebike's fragility because it's made of aluminum alloy, making it lightweight yet sturdy. It's just what many users are looking for in an ebike. You won't regret getting this exact model as it offers much more than what is typical for its price.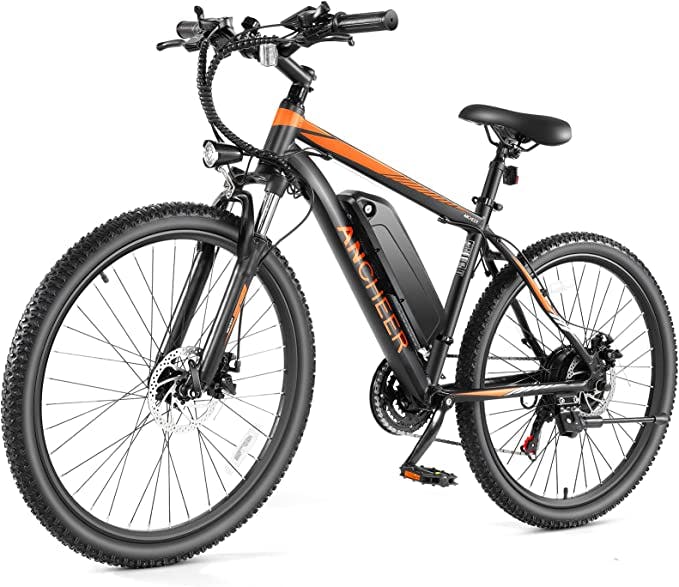 Reasons to BUY
Long range
LCD display
Thick tires
Sturdy construction
Reasons to AVOID
Specifications:
Frame: Carbon steel
Digital display
26-inch wheels
40-mile range
3 working modes
This model by Heybike is another high-performing ebike under $1000 that might catch your attention. With an above-average range of 40 miles, you can transform your everyday commutes into ones filled with smoothness and joy. It's easily one of the best-budget ebikes that you can find on the market, and most users are really impressed by how actually good this ebike is.
With a top speed of 19mph, Cityscape has three levels of pedal assist which will make your ride effortless compared to ones with traditional ebikes. Also, this model has advanced dual disk brakes and a lighting system offering you a worry-free experience while cruising on your two-wheeler. For just a price of under $1000, you can snag yourself an entry-level ebike twitch feature typically found only in the most luxurious and high-end electric bicycles.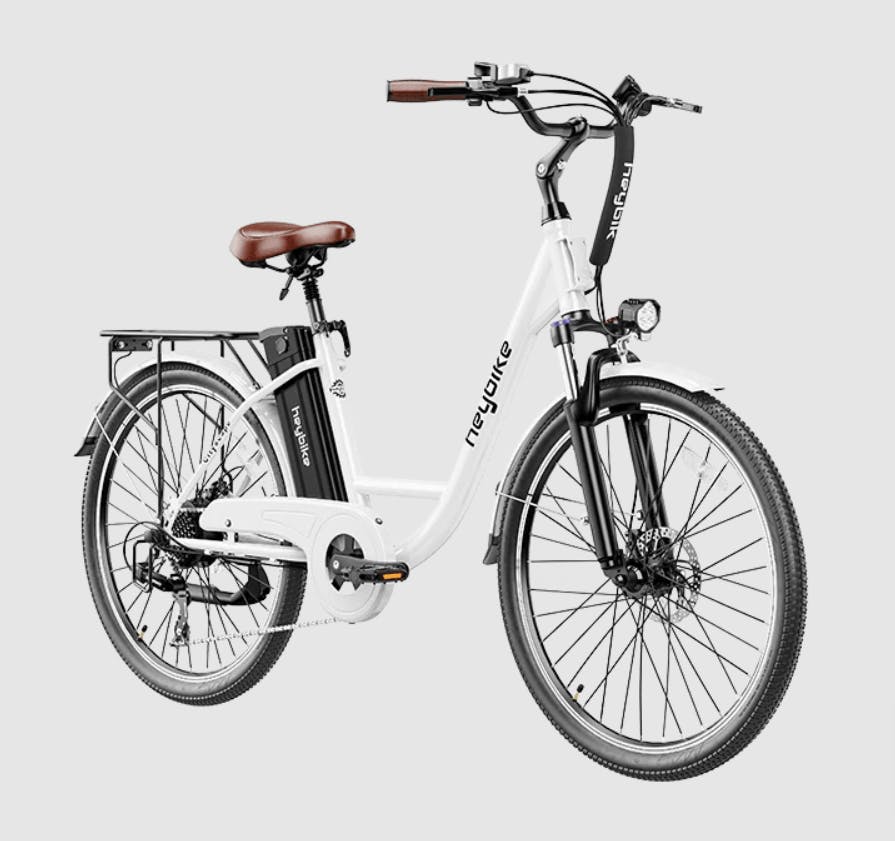 Reasons to BUY
Long range
LCD display
Thick tires
Reasons to AVOID
Specifications:
Max speed: 25mph
Wheel diameter: 26-inches
Item weight: 74lbs
500W motor
Digital LCD display
5-hour charge time
Range: 30-50 miles
VIVI F26F can serve you well on both rough trails and roads. With 3 levels of pedal assist, you can travel on your ebike for up to 50 miles, meanwhile, in the electric mode, you can ride a decent price of 30 miles. You'll get this range with only a 4-hour charge time — now, how cool is that?
Surprisingly, this model isn't sold out yet, as generally, ebikes with a price like this go out of stock in a matter of days. Imagine getting an ebike with a robust motor of 500W, above-average range, and higher speed all in one ebike with a price of just under $1000, which sometimes would seem impossible. But guess what, here it is, in all its beauty and glory — VIVI F26F. If I were to suggest you an ebike from this list, I'd say you go with this one here. You won't regret buying it.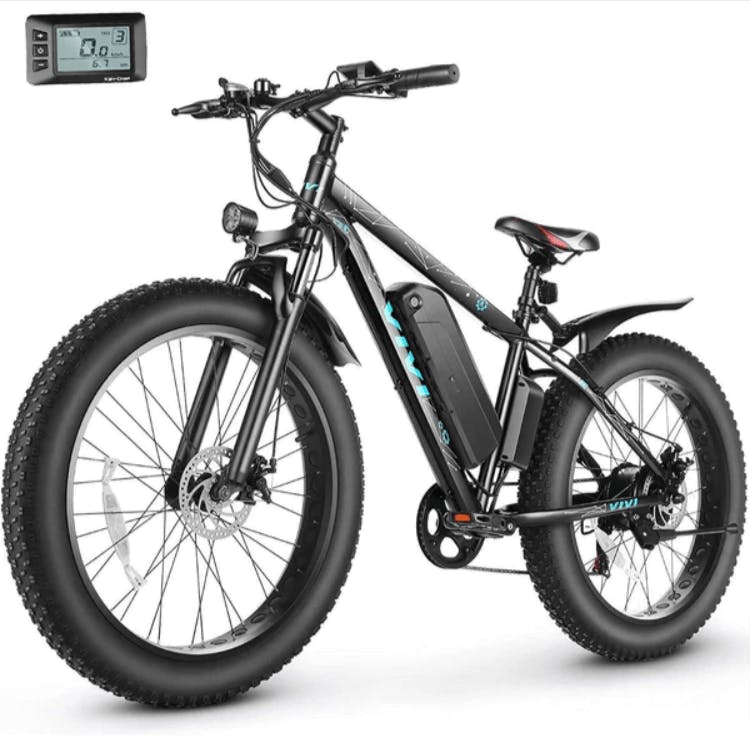 Reasons to BUY
Long range
Smart LCD display
Thick tires
Reasons to AVOID
Not portable
A little heavier than other ebikes
Specifications:
Mileage: 22-32
Frame: High-Carbon steel
Max speed: 16-19mph
LED display
Battery charging time: 4-6 hours
This model by Nakto can become your next valuable addition to your collection of emobility solutions. It's a stylish and practical ebike under $1000 with 26-inch tires ready to provide you with smooth and comfortable rides that every biking enthusiast is eagerly looking for today.
With a range of 18-20 miles, it offers both thumb throttle and pedal-assist features, offering you many options for an effortless ride. It's so smooth that you won't even feel like riding over bumps and potholes.
Also, as this model is equipped with enhanced V-brakes, you can stop worrying about braking failure, which sometimes happens with many other models. These brakes will safely bring your ebike to a halt even during the highest speeds. Overall, this specific model will give you much more than what you'll be paying for — giving you all the features you're looking for in an ebike.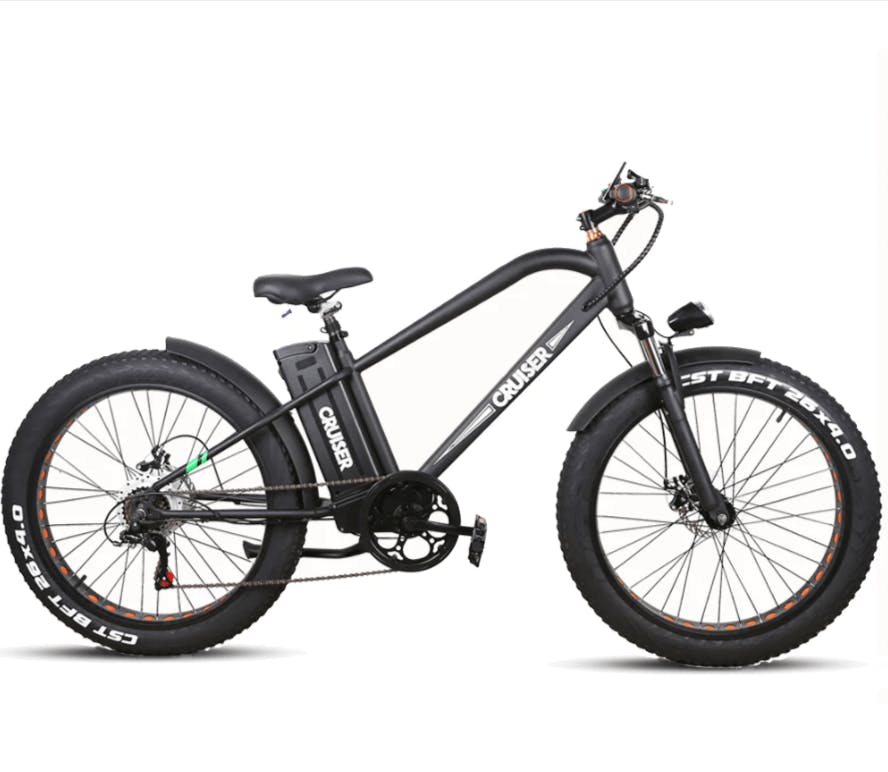 Reasons to BUY
Long range
Decent range for the price
Rigid material
Reasons to AVOID
Reddit Summary
Many Redditors consider Nakto and Ancheer as among the best brands for producing high-quality ebikes under $1000. The way some of them say it, these brands offer all the necessary features one should look for in an entry-level ebike. They believe that paying around $600 for a Nakto ebike is like paying for the battery, controller, and motor wheel, essentially making the bike itself almost free.
"For $600, Nakto Camel the bike is free and I'm paying for the battery, controller, and motor wheel basically."
Also, a significant number of riding enthusiasts on Reddit recommend Heybike's products as another viable option. With a price under $1000, Heybike ebikes are said to provide a smooth and enjoyable ride that is not too different from those offered by higher-priced bikes.
Overall, these Redditors highlight that Nakto, Ancheer, and Heybike offer compelling options in the affordable ebike market, providing excellent value for the price.
FAQ
How much should I spend on an ebike?
If you're on a tight budget, entry-level ebikes would suit you. Set a budget ranging from $500 to $1000 to find an excellent starter e-bike. Or, if you're willing to spend a bit more on an ebike, you can opt for a mid-range model with advanced components. These ebikes typically fall within the price range of $1500 to $3000.
Is an electric bike worth buying?
If you want to transform your rides into ones filled with more smoothness and convenience, then you might find ebikes worthy of your attention. Also, ebikes are a great option for those wanting to switch to biking from driving: it's environmentally friendly and has health and fitness benefits.
What do I get extra if I spend more than $1,000 on an electric bike?
Ebikes under $1000 are considered entry-level or starter ebikes. The low price depends on the range, component quality, speed, and many other minor features. Spending more than $1000 on an ebike won't make an astronomical difference. You'll just get an ebike with slightly better built and higher-quality components.
Conclusion
Day by day, ebikes are gaining popularity among traditional cyclists. It comes as no surprise considering the smoothness and comfort they offer, making it hard to resist the opportunity to own one. In this article, we discussed the top nine entry-level ebikes under $1000 that can elevate your riding experience to the next level, providing a relaxing journey that traditional bikes can't quite do.
Before purchasing your starter ebike, make sure its features align with your needs and have the potential to enhance your everyday commutes. I would be delighted to have played a part in helping you decide on an ebike featured in this article. Until then, enjoy your rides and stay safe.