Becoming an entrepreneur and launching your own product is thrilling and challenging at the same time. It's not only about introducing a new product to the market, but it's also about creating a buzz, capturing the attention of a new community, and ensuring a successful takeoff.
In this guide, we'll teach you all the intricacies of new product launches, explore the 3 main phases you'll go through, and discuss some of the most successful product launches of all time.
Why make your own mistakes if you can learn from those of others? Let's talk about the 9 new product launch examples you can learn from and help you get on the right path for launching your own product.
What is a new product launch? 3 main phases
Before diving into the new product launch examples we've prepared for you, let's first discuss what a new product launch is. This is a strategic process that'll set the foundation for your product's success in the market.
Having helped hundreds of products go to market, we've identified the 3 main product launch phases that are essential for any brand. So, let's dive right in.
Pre-launch: Building Anticipation
The pre-launch phase for any new product is about generating buzz around its launch. This is the "drum roll" moment where you create a buildup to your reveal.
In this phase, you'll be doing anything and everything possible for a successful launch. Here's a little checklist of strategies you can implement:
Create teasers for your product: Set the stage and help your future customers get excited about your product and its features.
Focus on social media and engage: Build a community around your product. Engage with your customers on a personal basis through Instagram, Twitter, TikTok, and other platforms.
Offer exclusive sneak peeks: Give perks to the people who become your supporters early on. Reward them with exclusive content, promo codes, and more.
Launch: Penetrating the Market
Once you've built enough anticipation for your big reveal, it'll be time for the big day. This is your time to make waves in your market. The goal of this stage is to leave a memorable impact and impress your audience.
Here's a simple checklist that you can use to ensure that you successfully penetrate the market on your big day:
Implement a strong marketing strategy: In this digital age, the online sphere is your place to shine. Tackle multiple platforms, share viral-worthy content, and make a boom. Marketing is not a "one-size-fits-all" process. Find what works for you and master it to perfection.
Don't forget about influencer collaborations: When you're new in the industry, organic growth can be tough. That's why you should enlist the help of those who already have their online communities. If you're not too keen on paying for influencer collabs, consider working on a barter basis. Send gifts to micro-influencers in the hopes of them sharing about your product.
Organize an offline or online launch party: One of the best ways to get the word around about the launch of your product is to organize a launch party. Invite your supporters, and influencers, and collaborate with big market players. The online coverage this can get you is definitely worth the investment.
Post-launch: Maintaining Momentum
The post-launch phase is often underrated but it's critical if you want to keep your product successful after launch. This process usually revolves around keeping up your marketing endeavors, engaging with customers, learning, and growing.
Retaining a customer is 5 times cheaper than acquiring a new one, so if you want to build a community of loyal customers, follow this checklist:
Listen to your customers: Keeping up with feedback from your customers is essential to your product's success. They are your end users, so they should always be happy with what you're giving them.
Engage with your community: Stay engaged with your audience on social media platforms. Send them regular updates, let them in behind the scenes of your production and brand, and continue connecting with them on a personal level.
Collect and analyze your data: Data analytics is your friend when it comes to growth. Collect data about your performance, track KPIs, set a North Star metric for growth, and, most importantly, learn from your data to adjust your strategy and keep growing.
Now that we've talked about how to launch a new product, it's time to look at product launch campaign examples you can learn from.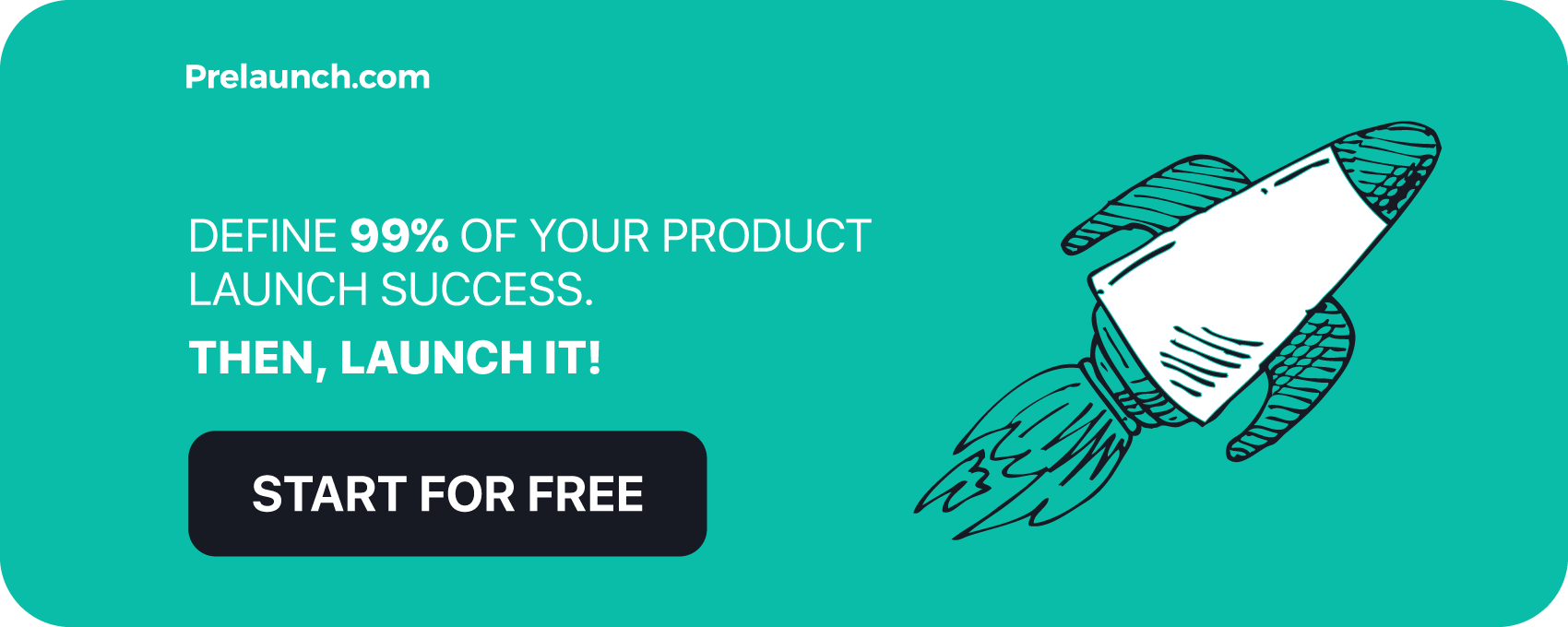 9 new product launch examples to learn from
In this everchanging environment of product launches, you should treat your launch as something more than just the reveal of a new item. Consumers are more conscious than ever, so in order to appear in their cart, you'll need to do more than create a good product.
From Tesla's Cybertruck fiasco to the genius solution of Poopail, let's talk about the 9 product launches that inspired and captivated the hearts of their customers through their launch.
Date of Launch: 2019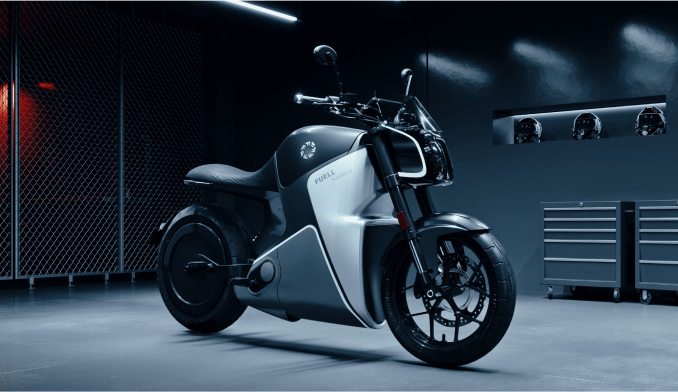 Funding Goal and Results:
Fuell Fllow hit its crowdfunding goal in just 15 minutes after launching. They also hit the $100,000 mark in 3 hours and raised a total of over $3 million in the first 72 hours of launching.
Strategies and techniques that contributed to its success:
As one of the best new product launches you can learn from, this one is a special one. Their success is not about luck, it's about validation. Their numbers aren't just impressive, they're mindblowing.
So, how did they do it?
The product is founded by an industry influencer, which sets a trustworthy stage for those interested in e-bikes. The promoters of this project also understood the vitality that community management has when it comes to the best product launch campaigns.
Fuell Fllow nailed the pre-launch stage of their product launch. They created an amazing PR strategy, engaged with their community with email marketing, and even maintained a WhatsApp community.
When you're planning on raising funds through crowdfunding, these are not just nice-to-have strategies - they are the keys to success.
Fuell Fllow launched its campaign on Prelaunch and validated everything from colors and audiences to price ranges and positioning.
2000+ people got a reservation by leaving a $200 donation on Fuell Fllow's Prelaunch page. This also gave them a $3000 discount on their future purchase and extra perks, including a free helmet and a charger.
Ultimately, Fuell Fllow was able to get proof that their customers have a serious purchase intent. Additionally, these customers also left their feedback and participated in surveys that helped the Fuell Fllow team perfect their product and launch with a boom.
Key takeaways:
Validate your idea before launching.
Test multiple aspects of your product and pivot if needed.
Make sure your customers have a willingness to pay for your product before launching.
Use Prelaunch.com to get reservations for your product and raise funds even before you go live.
Create and nurture a community of your product's supporters.
Date of Launch: 2020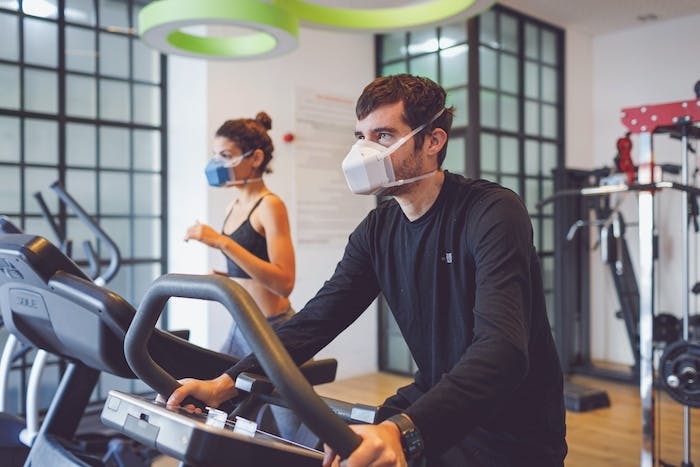 Funding Goal and Results:
This example of a product launch smashed its crowdfunding goal out of the park. With just a $20,000 goal, they were able to generate $100,000 in its first 48 hours of launching.
Within 50 days of launching on Kickstarter, they managed to raise $3 million with the help of 14,404 backers.
Strategies and techniques that contributed to its success:
UVMask's success was a last-minute wonder. The company started working with a crowdfunding marketing agency just 2 weeks before its launch, so time was of the essence.
First, setting the right goal was key to initial success. Once you reach your goal, it'll be smooth sailing from there. So, they went with $20,000 and went to generate even more in the upcoming days.
Another strategy they used was social media advertising to gather a mailing list through a landing page they put together.
Anyone who subscribed to the mailing list would get a couple of emails about the product and one special email about their early-bird deal. The urgency of getting it at a low price while they could was too good to resist.
They launched at the right time, worked with a crowdfunding marketing agency, and didn't sweat the small stuff. That's one of the best philosophies one can have when launching a new product.
Key takeaways:
Set an achievable goal.
Email lists and marketing communication are key to a crowdfunding campaign (even if you only have 2 weeks until launch).
Offer an early-bird discount to backers in the first 72 hours.
Timing is very important with seasonal products. Launch when your customers have the problem you're solving.
Don't be afraid to make advertising mistakes - you might just hit a goldmine.
Pico
Date of Launch: 2020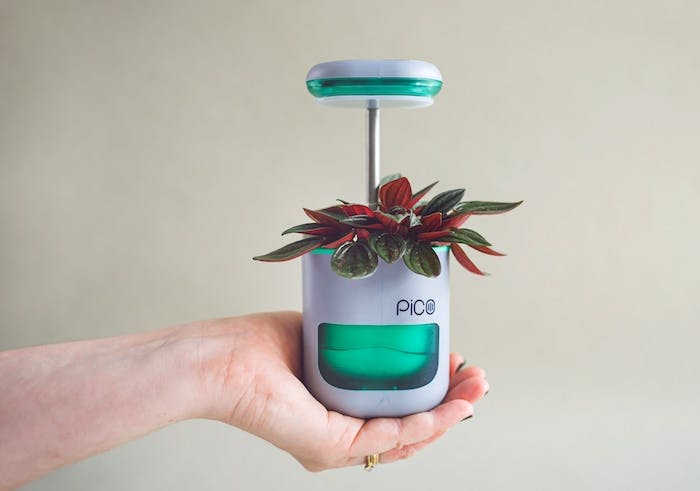 Funding Goal and Results:
Pico - the garden that can fit in your palm had a crowdfunding goal of just $10,000. With a genius strategy, it became one of the most successful product launches of all time, smashing its goal out of the park. 17,751 backers came together to raise a total of $1,500,698 for this magical project.
Strategies and techniques that contributed to its success:
Pico is yet another one of our new product launch examples that had only a couple of days to prepare for its launch. Interestingly enough, this campaign generated one of the most steady funding graphs ever with an average of $30,000/day backed.
The key here was timing and knowledge of trends. In 2020, during the peak of COVID, an interesting topic started trending - it was plants! Knowing this, Pico created a self-watering garden that can fit in the palm of your hand and started planning its launch.
Working with a crowdfunding marketing agency, they excelled at PR. First, they sent a lot of prototypes to journalists to test. Then, they wrote the perfect pitch. As a result, they managed to get tons of media coverage. The secret sauce - offering commissions to reporters.
This commission strategy did a lot for their campaign. Another great strategy was one that instilled FOMO in journalists since they had only a couple of days left to cover it.
Influencer marketing also played a huge role in the success of Pico's launch. They implemented a commission strategy with influencers as well. As the launch came closer, the commission increased. This skyrocketed their success over social media channels.
When it came to advertising, FOMO played a big role yet again. With banner texts that said "Last days" and "Last hours," they were able to achieve a high ROAS.
Pico's ROAS turned out to be $3.34 raised for every $1 spent. With the help of genius targeting and retargeting tactics, this project can now confidently be called a successful product launch.
Key takeaways:
Working with a crowdfunding marketing agency can open tons of PR doors.
Commission-based collaborations are key.
FOMO can do a lot if your time is limited.
Targeting and retargeting cannot be neglected.
Following market trends can bring fantastic results.
Poopail
Date of Launch: 2021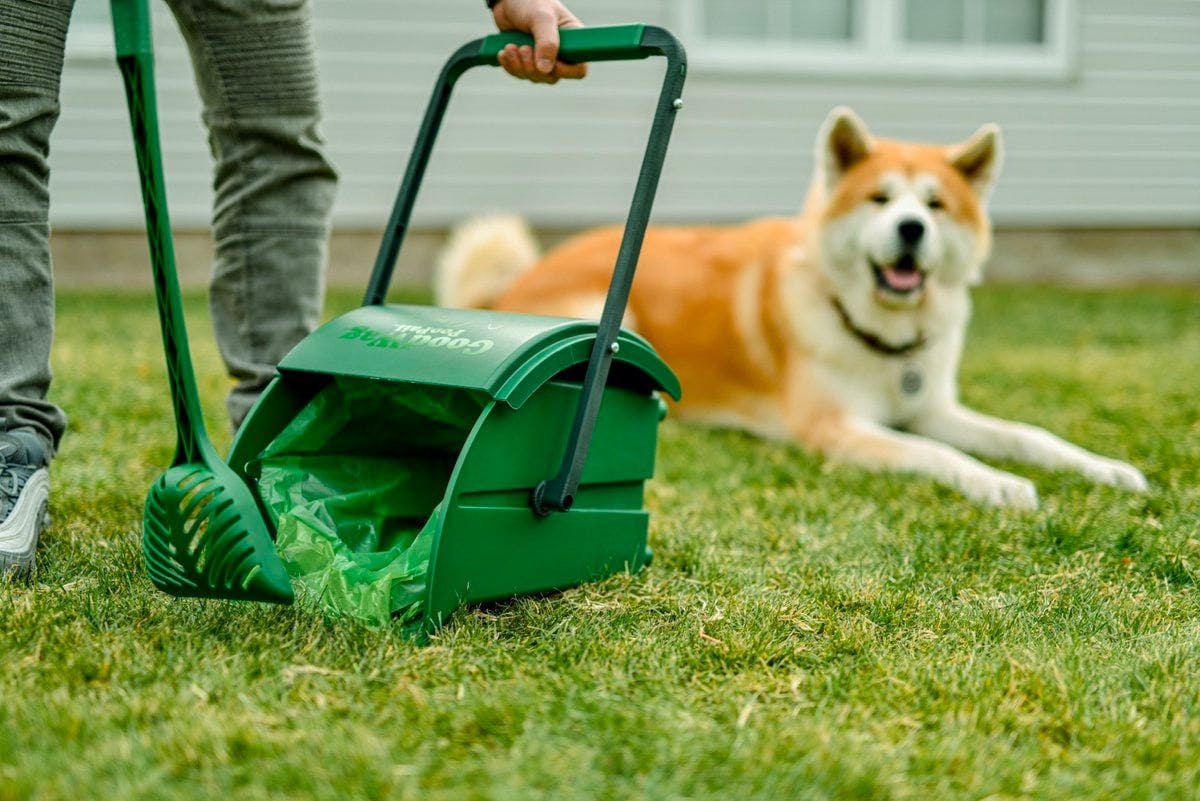 Funding Goal and Results:
Poopail's $5,000 goal was blown up with the marketing strategies they implemented. The project managed to raise $526,804 with the help of 5,967 backers.
Strategies and techniques that contributed to its success:
Next on our list of awesome product launching examples is Poopail - a smart 2-in-1 solution for dog poop collection. Their success came from a huge focus on the pre-launch stage of the product. With the help of Prelaunch.com, Poopail found its product-market fit.
The main factors they tested were price and the market need. 3 distinct price points were tested, and the results found that $44 was the ideal price point for this product. These tests were also able to estimate a $400,000 - $600,000 crowdfunding potential.
Visuals and ad copy were tested as well, which allowed Poopail's team to understand their ideal customer persona.
Validating the product set the foundation for Poopail to become a prime example of new product launches. The market gap was apparent, so the creator of Poopail took advantage and filled this spot in the market.
As a product launching in the pet accessories market, it was clear that they needed to use a special tone of voice. So, they did just that.
After an extensive pre-launch stage, Poopail launched and generated $463,831 with the help of 5,322 backers in just 1 month.
Having launched again before, these results were 40x what Poopail was able to achieve previously.
Key takeaways:
Validate your price, market need, tone of voice, and more for a successful product launch and long-term post-launch success.
Know your audience and speak their language.
Test ad copy and visuals to find the best possible content you should cater to your audience.
Finding your product-market fit is key to a great crowdfunding campaign launch.
Kara Pure
Date of Launch: 2022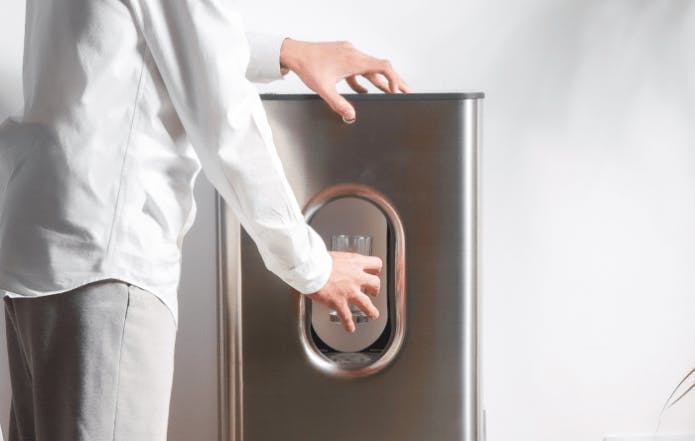 Funding Goal and Results:
Kara Pure was able to smash its crowdfunding goal of $30,000 just a couple of hours after launch. To date, they have raised $1,333,505 USD with the help of 1,563 backers. That's more than 44x their initial funding goal!
Strategies and techniques that contributed to its success:
First things first, Kara Pure created an innovative solution for almost anyone. Their product can transform the air in your home into 9.2+ pH water. During the day, it can create around 10 liters (2.5 gallons) of water, ultimately solving your everyday water drinking needs.
Raising over $1.3 million is no joke, which is why we couldn't exclude Kara Pure from our list of the best brand launch examples.
Kara Pure validated its product, price, and more through Prelaunch.com before finally launching. This allowed them to be confident in the success of their product. By measuring their customers' purchase intent, purchasing behavior, and tons of other metrics, Kara Pure landed at its ideal price point.
The team at TCF had only 3 weeks to generate leads for Kara Pure, and they smashed it out of the park. Since high-price products are tough to convert, it seemed like a miracle that they converted 27 leads in the first couple of hours after launch.
Over the duration of the crowdfunding campaign, the team at TCF had sent over 130 emails to subscribers. This contributed to their campaign raising over $100,000 from email marketing alone! Considering that they spent less than $200 on email marketing altogether, this is an astonishing result.
Other strategies that landed Kara Pure on our list of new product launch examples included secret perks, PR, and media coverage.
Key takeaways:
Employ the help of experts if you want to launch a million-dollar campaign.
Use email marketing even for high-price products to achieve a high ROI.
Don't overlook PR and media coverage.
Secret perks can be your secret sauce to success.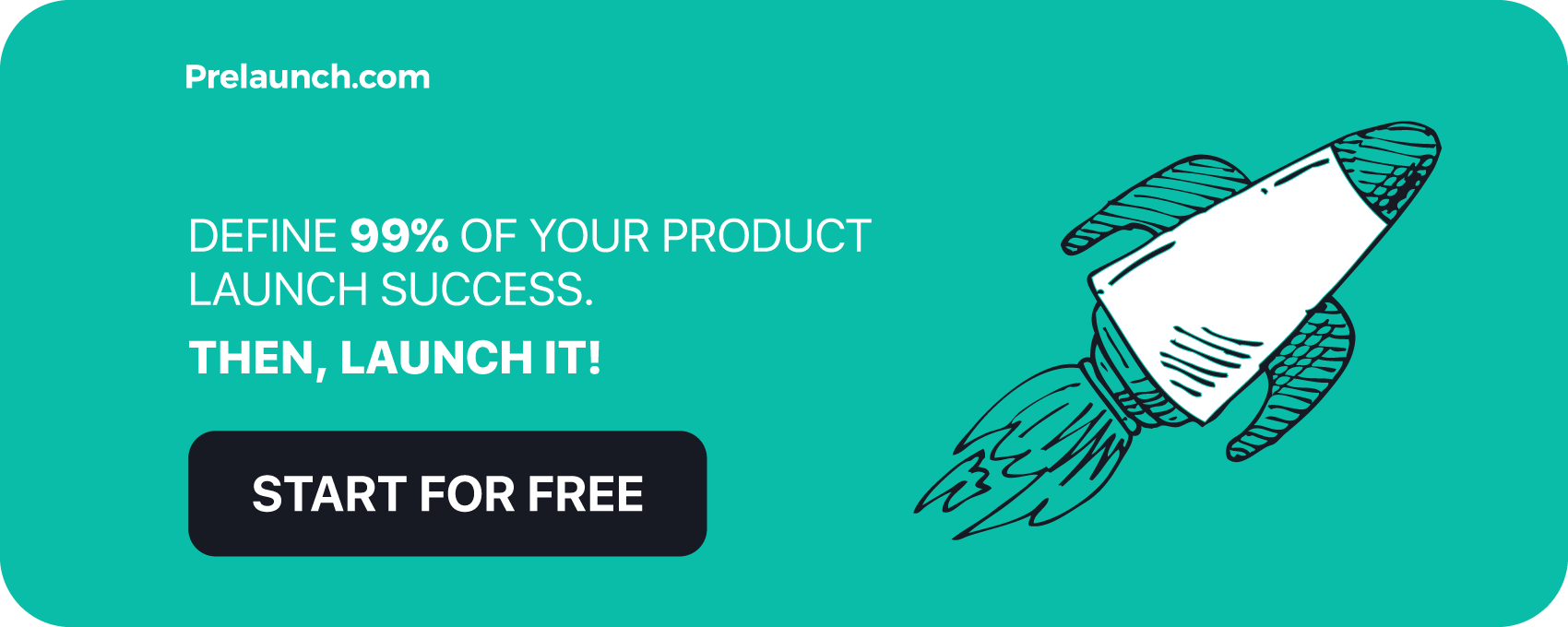 Dragonfly
Date of Launch: 2022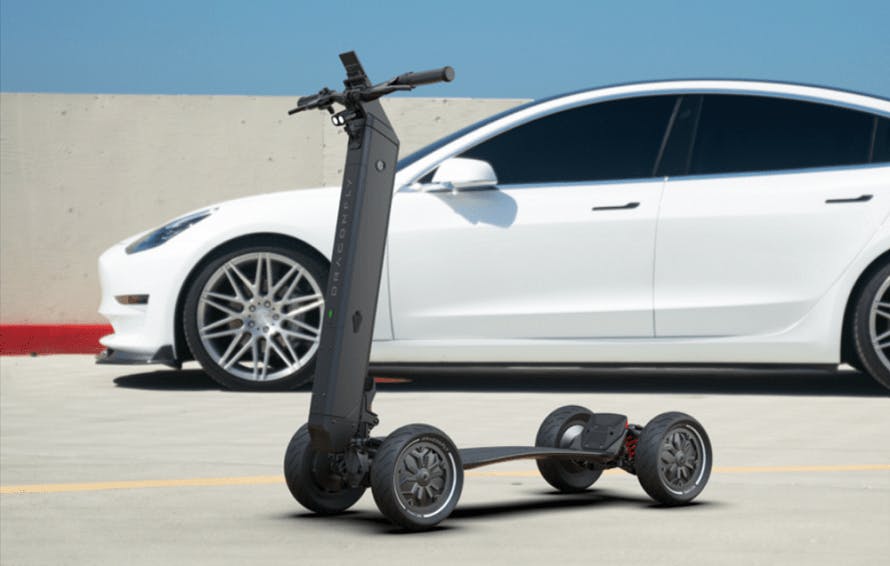 Funding Goal and Results:
Dragonfly - the world's first hyperscooter - was able to get fully funded in less than 24 minutes after their launch! They raised £100K in 7 hours, and £200K in about 48 hours to finally raise £613,074 by 461 backers to date.
Strategies and techniques that contributed to its success:
Dragonfly is yet another successful product launch we want to discuss today. They used a genius new product launch strategy and focused on the pre-launch stage to guarantee their success.
With the help of Prelaunch.com, they were able to validate their product and market. This filled them with the confidence they needed to take a leap and finally launch.
The team at Dragonfly validated not only their product idea but also optimized their pricing strategy to bring an optimal level of crowdfunding backers to their brand.
Along this journey, they simultaneously built a community around their product, which is key to the success of any crowdfunding campaign.
At the end of the day, an awesome product launch needs a great product at the right price point targeted at the right audience.
Key takeaways:
Validation is everything.
Sometimes, a higher price can generate more interest.
Build a community around your product before launching to guarantee initial success.
Kittyspring
Date of Launch: 2020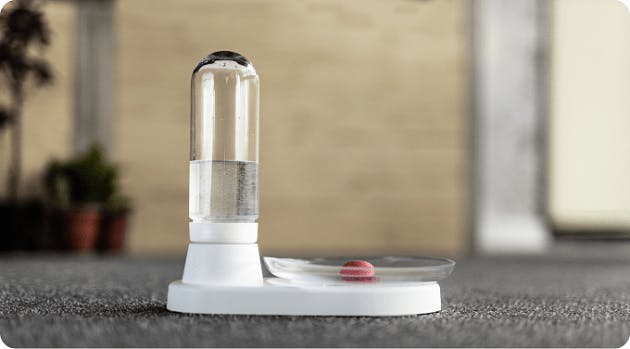 Funding Goal and Results:
Kittyspring's initial crowdfunding goal was $10,000. This amazing product was able to achieve $737,742 by the end of its Kickstarter campaign and went on to raise $951,240 from 16,156 backers through Indiegogo InDemand.
Strategies and techniques that contributed to its success:
Kittyspring is one of the new product launch examples we wanted to include in our list for many reasons. Not only did the creators build a genius product, but they also treated their pre-launch stage as seriously as needed.
With the help of Prelaunch.com, Kittyspring validated its product-market fit among many other factors. From positioning and tone of voice to price and audience, they validated all the crucial aspects before their product launch.
Kittyspring launched at a $42 price point, which was 233% higher than initially anticipated - a 3.5x higher profit margin. In its first month, Kittyspring was able to generate 7-figure sales.
They found their ideal customer, set the price perfectly, and became confident that their project would succeed in the crowdfunding domain.
Key takeaways:
Price testing and validation can result in better margins than anticipated.
Tone of voice and positioning can make or break your success.
Finding your ideal customer can lay the foundation for your project's long-term success.
Cybertruck
Date of Launch: 2023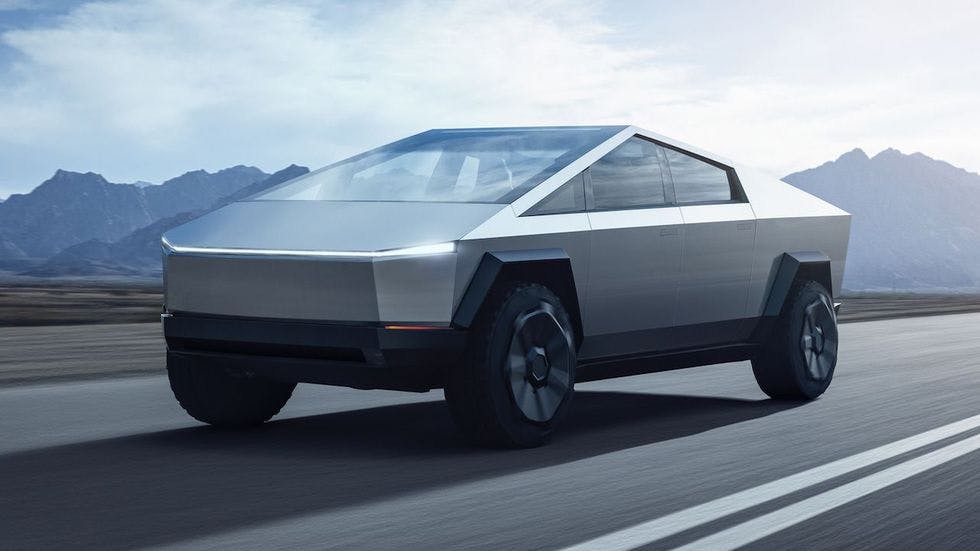 Strategies and techniques that contributed to its success:
We all know Tesla as an established and successful brand. However, the launch of their Cybertruck was one for the books. This is one of the product introduction examples that was a planned failure.
Picture this - Elon Musk is presenting the product, claiming that it is bulletproof and essentially indestructible. To showcase the truck's strength, he built up to a test where he would throw a metal ball at the window of the truck.
Guess what - the window broke! Technically, it didn't shatter, and the metal ball bounced back, leaving behind a huge shattered circle.
The crowd gasped, Elon cursed under his breath, and a pop-culture moment was created. This led to an astonishing amount of online buzz around the product.
Even Joe Rogan joined the Cybertruck destruction train while hosting Elon Musk on his podcast. He shot an arrow at the truck, which smashed the tip of the arrow and left just a tiny dent on the truck.
Now that's how you launch a product with the intent to fail!
Key takeaways:
Failure can lead to bigger success.
Bad media coverage is still good media coverage.
There is more than 1 way to go viral.
Liquid Death
Date of Launch: 2019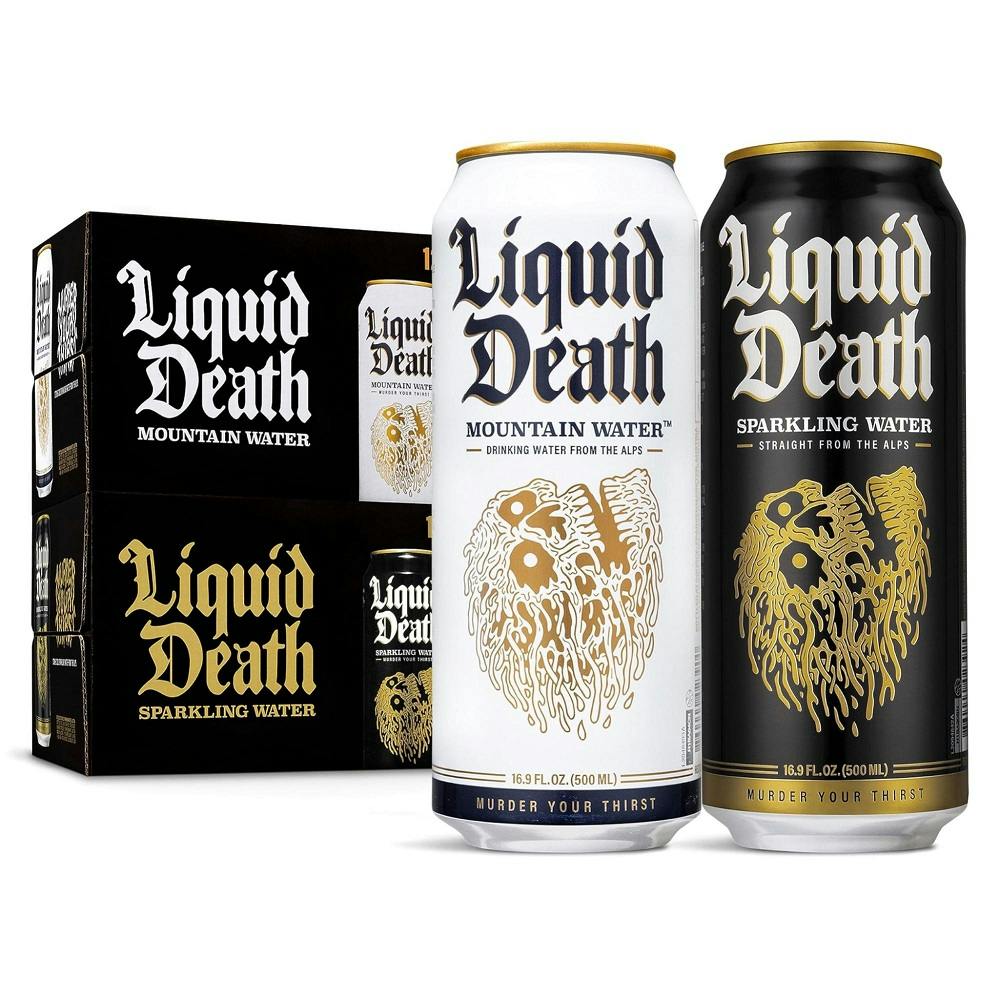 Strategies and techniques that contributed to its success:
Last but not least on our list of new product launch examples is Liquid Death - a can of water that murders your thirst. If you think about it, all water bottles look the same. Liquid Death was an exception and would undoubtedly stand out on the shelf.
After its launch in 2019, Liquid Death was able to raise $1.6 million in seed funding and went on to raise a $23 million series B round.
This product had found its product-market fit before launching - similar to many other product launch examples we discussed here.
In a nutshell, Liquid Death doesn't sell water that's better than Fiji or Evian; it sells a movement and a lifestyle.
With a crazy good marketing strategy, the team behind Liquid Death created more than just buzz on social platforms. They became the most followed beverage company in the US, with an estimated post impression of 21 billion per year.
They catered to Gen Z and took advantage of the healthy lifestyle advocates of today. Then, they took things further by creating multiple revenue streams with their fan program called Liquid Death Country Club. This membership program created a community of 225,000+ members.
Key takeaways:
Don't be scared to reinvent the wheel - even the water market can be penetrated.
Experiment away - this is the age of creative marketing.
Build a community and sell a story or experience rather than just a product.
Creative product design will take you far.
Conclusion
So there you have it folks - the 9 new product launch examples you need to analyze to launch your own amazing project. Pay equal attention to all 3 stages of product launches to guarantee long-term success.
Most important of all, remember to always validate your product, idea, market, price, and much more before diving into the deep end. The best product launches we discussed today validated their products with the help of Prelaunch.com and achieved fantastic results.