Launching a product is a critical process that may determine your product's success over time. Successful product launches are inspiring, and if you're planning to launch your own, there is a lot you can learn from real product launch examples.
If you're looking for inspiration on how to launch your own new product, you've come to the right place. You only get one shot at making an impressive entrance and leaving a first impression. That's why these product launch examples will teach you the dos and don'ts of product launches.
Keep on reading through to find out what a new product launch is, as well as get acquainted with the 7 best new product launch examples out there.
What is a new product launch?
In simple terms, a new product launch is the introduction of a brand-new product into the market. In a philosophical sense, a product launch is the first step to your success. It sets the tone of your brand and determines its position in the market.
Well-planned launches are the cornerstone of all successful product launches examples. You need to create a big buzz and make a name for yourself to be able to draw in new users and capture the hearts of early adopters.
A product launch consists of 3 phases:
Pre-launch: This is where you plan and strategize how to penetrate the market. Will you bring the lower priced alternative to an existing product, will you aggressively enter the market with heavy marketing strategies, or will you start slow but move steadily?
Launch: This is where all your planning will turn into execution. How many events will you host for the launch? What specific tactics will you use to make an unforgettable impression?
Post-launch: In this stage, you'll need to make sure that all your hard work wasn't for nothing. In other words, you need to preserve the users or customers you gained. Nurture those leads to ensure your product stays successful after launch.
| Learn more about product launch stages here. |
Now, let's talk about the new product launch examples we promised you.
7 New Product Launch Examples
It's time to review the most successful product launches of all time. We've gathered the 7 best examples we could find, and we'll show you the key takeaways from them (after a bit of storytelling, of course).
From amazing ebikes and dog toothbrushes to skateboards and the Amazon Kindle Fire, let's see how great products launch.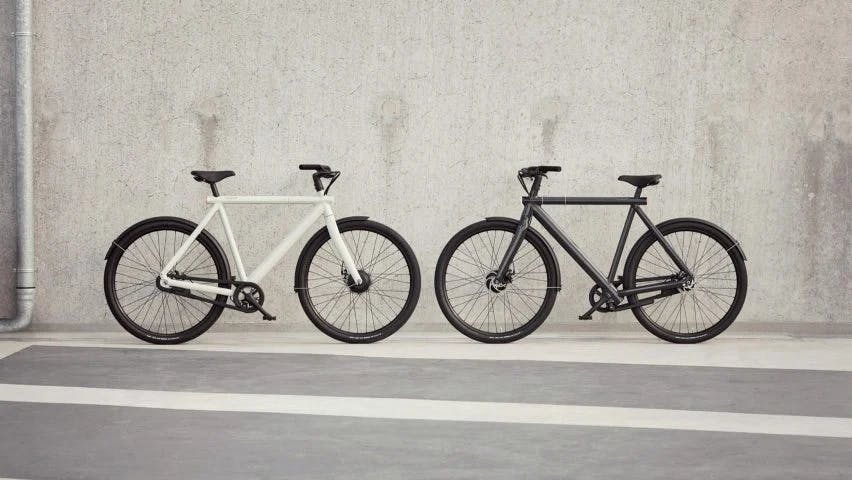 Year of launch: 2018
Keys to product launch success:
The market was ready for electric bikes and a greener future.
People are now ready to pay more for quality products.
Having a customer-first approach, and giving customers exactly what they need, even features they didn't know they needed.
The brand's already established presence in the market.
Overview:
The VanMoof ebike is known as the most successful new product launch example for bikes.
This awesome product raised its funds through crowdfunding and managed to raise €2.5 million in only 14 days, breaking the Dutch crowdfunding record of all time. Such product launch case studies serve as powerful examples for new product creators, showing that it is truly possible to break records and overcome limits.
The VanMoof S2 and X2 bikes were also the most pre-ordered bike in history at the time of their launch.
If you think about it, crowdfunding is an amazing way to build buzz, as well as funding for your new product. These new funding formats are based on community and care. As for VanMoof, they have mastered the creation of their community, which is apparent from their achievements.
Learning points:
Understand your market along with its trends and launch at a time when it makes sense.
Rely deeply on feedback for your customers - they are the ones who will be using it.
Branding goes a long way.
Market your product to the most relevant audience.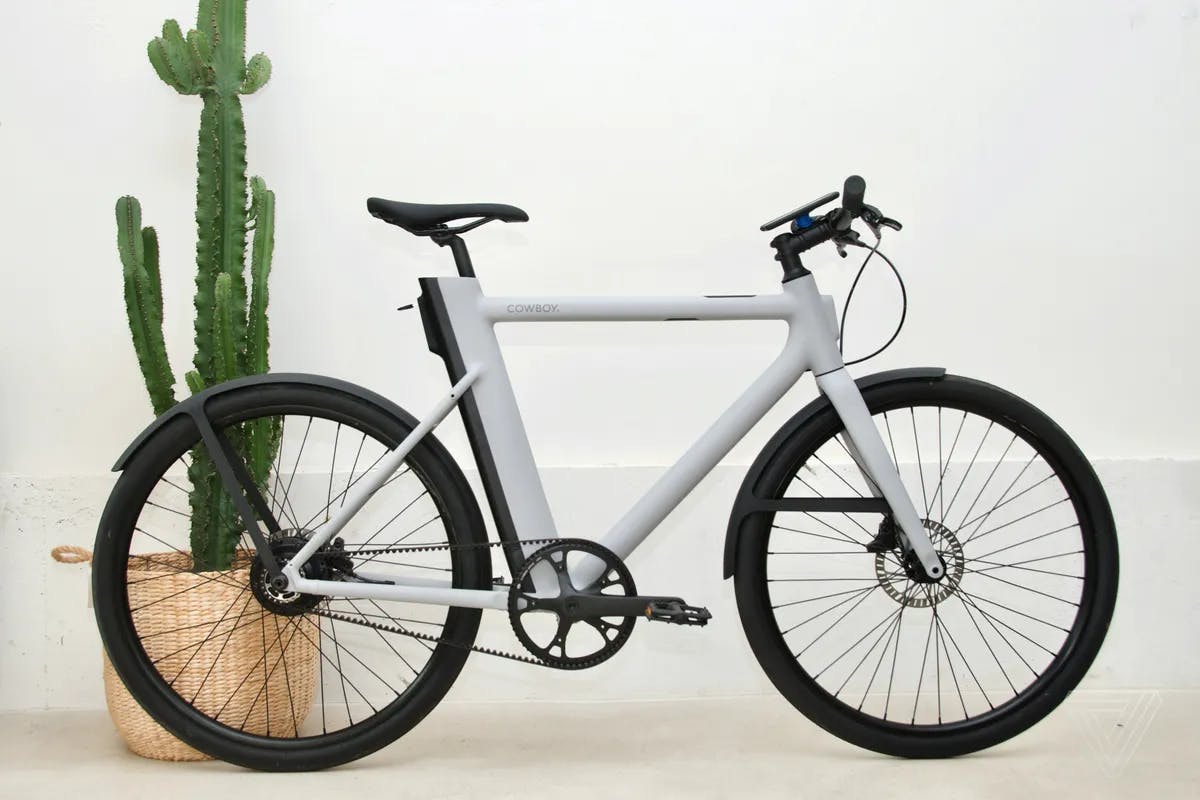 Year of launch: 2019
Keys to product launch success:
A booming micro-mobility market where ebikes are trending.
An established brand name.
The nurturing of an existing community of previous users.
Global reach.
Overview:
Cowboy is based in Brussels and already had an established presence in the market before their new product launch in 2019. With a community of 47,500 riders beside them, they managed to smash this launch out of the park.
Overall, the Cowboy ebike raised €4.2 million, €1.4 million of which was raised only in the first 12 minutes! How did they do this? Cowboy relied on its previous users and investors, inviting them to back their campaign once again on Crowdcube. Due to the strong support from its community, this product became the most-backed product launch on the platform.
It's not a surprise that we've included the Cowboy ebike in our list of new product launch examples. The brand executed a very successful launch and the numbers speak for themselves.
Although existing brand launch campaigns are bound to be somewhat successful, you still need to put in the work to gain the attention of a large audience. In this case, the Cowboy ebike spread the word all over the world and it paid off.
Learning points:
Build a loyal community around your brand to ensure your new product launch campaigns bring in major achievements.
Give your users what they need, and they'll love you for it.

Year of launch: 2015
Keys to product launch success:
Reinventing the wheel. This company created a new product that was simply better.
Understanding their market.
Having a great, forward-looking marketing strategy.
Having a talented team.
Overview:
Next up on our list of new product introduction examples, meet the Shark Wheel skateboard. The company started by literally reinventing the wheel. This scientific discovery has been one of the major drivers of their success.
For their initial product launch campaign, this team managed to crowdfund almost $80,000 with a $10,000 goal. Afterward, they took their invention further, diversified into different products, and managed to raise a total of $455,562 on StartEngine.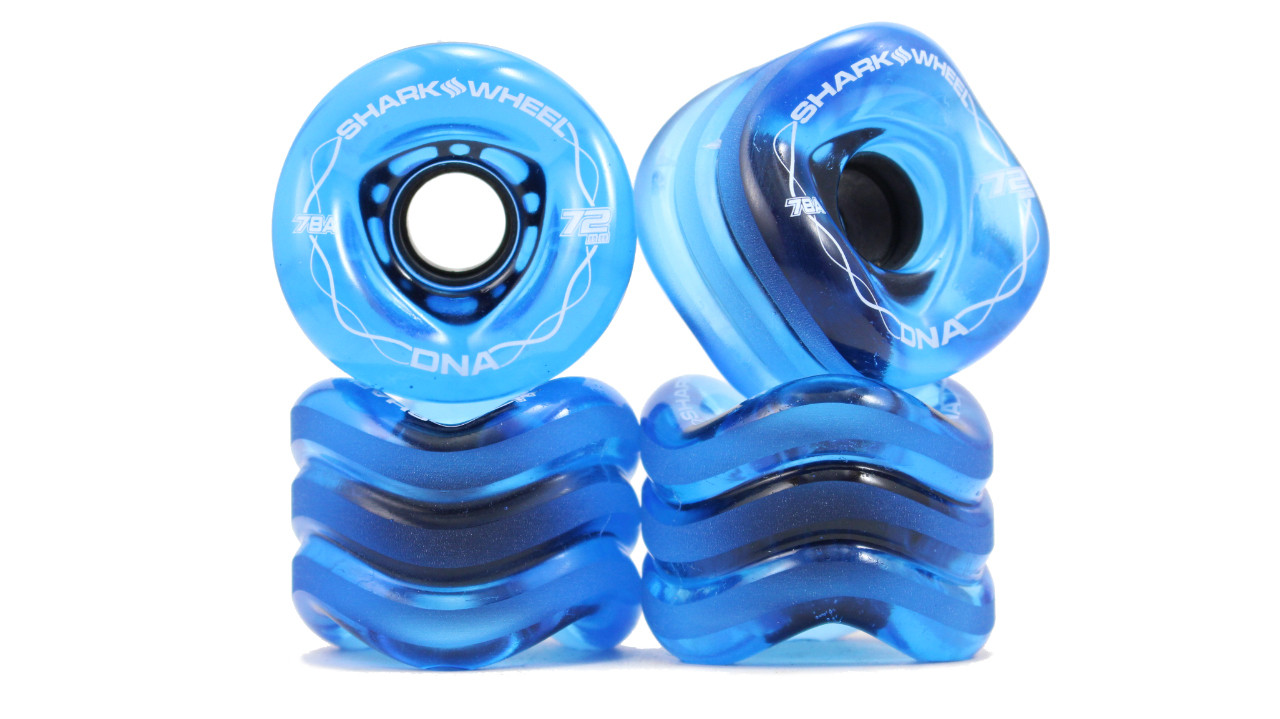 This new wheel is now being used for a special suitcase, their skateboard, and even in government projects, providing its users with better handling and more speed.
During their growth, the digital space was booming. They understood that switching over to digital promotions was a better strategy, and it paid off.
Learning points:
You can truly reinvent the wheel.
Understanding the promotional sphere of the modern world is crucial. Physical ads no longer perform as well as digital ones. PPC, SEO, and social media are now better drivers of sales.
Pre-orders can take your business a long way. From better forecasting possibilities to raising funding, pre-selling is a great strategy for growth.
Under-promise and over-deliver to delight customers instead of disappointing them.
Build the best team you can. No matter how hard you work, doing things on your own leaves too much room for mistakes.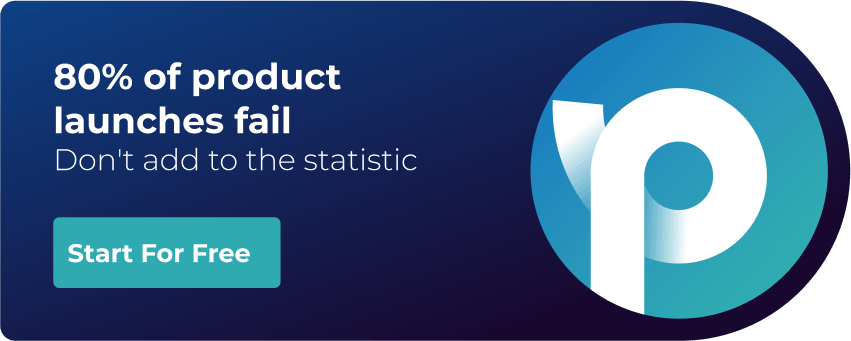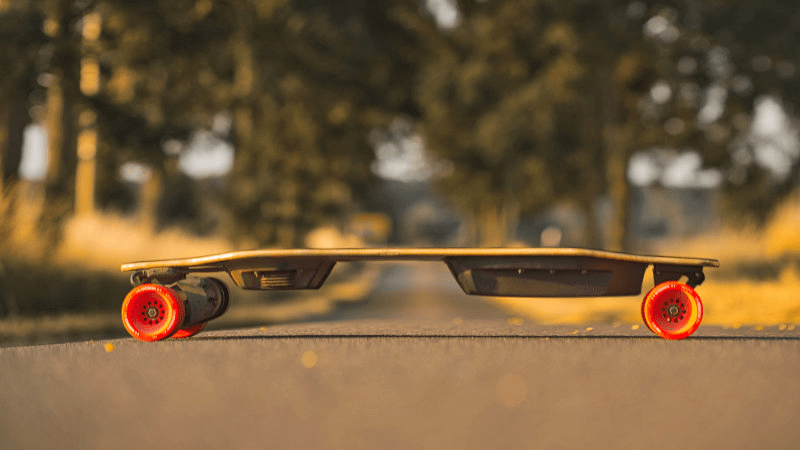 Year of launch: 2022
Keys to product launch success:
An awesome product.
A strong community of backers.
An already established brand name.
Using cutting-edge technology to improve the product time and time again.
Overview:
The Meepo Voyager X has managed to make its way onto our list of new product launch examples due to its immense achievements. The brand is already popular among electric skateboard riders, so their success is not an accident. Let's discuss this launch and you'll see why we consider it to be one of the best product launch examples.
Meepo is a leading electric skateboard manufacturer. Their innovative solutions always please their users and make riding a skateboard an amazing experience. This time, they went over and beyond to create a long-range offroading skateboard.
As always, this product had a ton of media coverage, so their PR team did a great job. It even became the 1st on eSkate Hub's list of best electric skateboards right after launch.
Learning points:
High-quality products are one step closer to being exceptional new product launch examples.
Innovation and a customer-first approach can take you a long way.
Pleasing your customers will generate loyalty and ensure your continued success.
PR is a powerful tool and should be a mandatory point on your product launch checklist.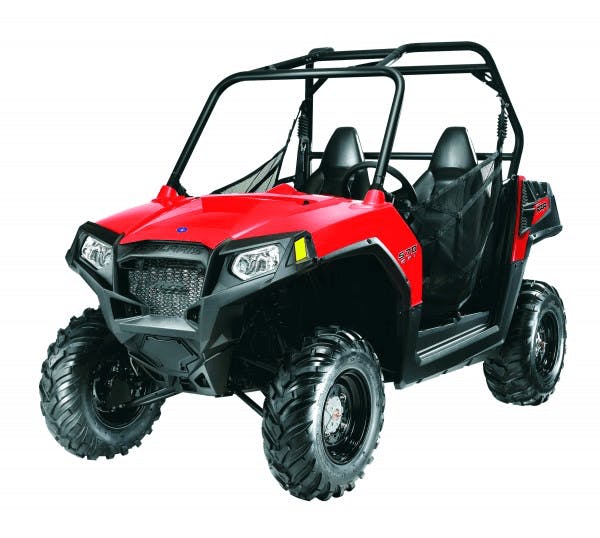 Year of launch: 2012
Keys to product launch success:
Having an awesome internet marketing strategy.
Being able to make a mark on an audience of high-net-worth individuals.
Aggressive branding.
Working with a marketing agency to ensure success.
Overview:
The Polaris ATV is one of our new product launch examples and it's a significant product because the brand was a newcomer to the market. As for now, Polaris is a very popular brand across the globe, and it's all due to internet marketing. In fact, this product launch example will focus on the power and importance of marketing when launching a product.
At the beginning of their launch, the Polaris team approached Techmagnate to support them in their mission of penetrating the market. They understood how to reach their target market and started promotions through Google Ads, Facebook, LinkedIn, and YouTube.
As a result, Polaris' leads increased by 500% while their cost for each lead was continually decreasing. Over the whole product launch process, Polaris managed to build a significant increase in website traffic, the number of leads, and lower costs. And this is all with an audience of high-net-worth users.
Learning points:
Don't overlook your marketing strategy. It is an investment, not an expense.
Working with experts will yield better results.
Audience targeting is a crucial process that can make or break your success.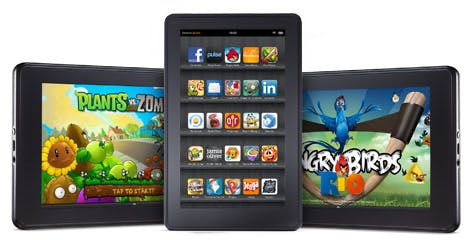 Year of launch: 2011
Keys to product launch success:
Better features and lower price.
Interrupting a competitor's launch.
The Christmas present effect.
Overview:
After the launch of the Amazon Kindle, the market of e-readers started booming. In the Fall of 2011, Apple launched the iPad, which seemed to be the peak of the market. However, this is when Jeff Bezos launched the Amazon Kindle Fire, which had great features and cost around half the price of the iPad.
Amazon managed to sell 4.7 million units of the Amazon Kindle Fire just in the first 3 months of its launch. This hurt the sales of the iPad and boosted the success of the 6th product on our list of new product launch examples.
New product launches are complex, and there are a million ways you can go. In the case of the Amazon Kindle Fire, Jeff Bezos chose to interrupt the success of the iPad by launching his own upgraded version of the e-reader.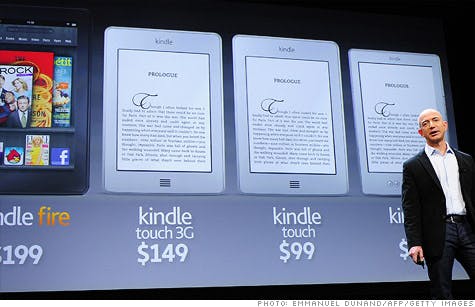 Although this product didn't have all the capabilities of the iPad, it still served its purpose and sold at a very attractive price. It came bundled with an amazing Amazon library of e-books, movies, and music. It was also just in time for Christmas shopping, which played yet another significant role in the success of this product launch example.
Learning points:
Keep an eye on trends and launch just at the right time.
The success of your competitors is not a threat, but an opportunity.
Launching products before Christmas can be a wildcard for success.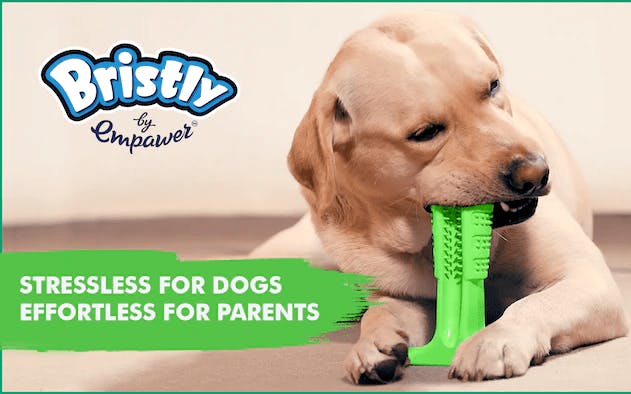 Year of launch: 2020
Keys to product launch success:
Having a compelling crowdfunding campaign video.
Generating a strong email list for email marketing.
Having tailored PR and influencer databases.
Running a powerful social media campaign with 38 videos and 255 banners.
Working with a crowdfunding marketing agency.
Overview:
For the last product on our list of new product launch examples, we introduce the most-funded dog campaign in the world - Bristly. We consider it as one of the best product launch campaigns because it managed to become a million-dollar project!
The Bristly team worked with a crowdfunding marketing agency to promote its campaign, and it definitely paid off. The crowdfunding campaign managed to hit its goal of $15,000 in under 24 hours and ended its campaign on $1,000,934 raised with the help of 22,159 backers.
Bristly went through a process of rebranding to prepare for its launch. After that, marketing took over on all fronts and made the campaign a success. With the help of PR, video production, SMM, email marketing, and more tools, Bristly generated a huge community of customers and raised 66 times more than its initial goal.
Learning points:
PR is hard, but it's worth it.
Social media drives brand awareness like nothing else can.
Building a community and nurturing your leads will pay off.
Crowdfunding marketing agencies know what they're doing.
Final Thoughts
And there you have it - the complete list of the best new product launch examples! We've divided every section into 3 parts, so you can navigate through and pick what to focus on.
With the keys to success, learning points, and an overview of these product launch campaign examples, you can get inspired to create your own product launch plan. We recommend digesting these learnings and applying them to your own strategy because it's better to learn from other people's mistakes and successes.
To summarize the learning points of these best new product launch campaigns, remember the following 4 points:
Do not underestimate the power of marketing.
Track your market and its trends to launch the right product at the right time.
Having a strong community beside your brand can feed the success of your new product launches.
Take a customer-first approach because your users will love you for it.
PR is a must when it comes to launching a product.
We hope you loved these new product launch examples as much as we loved showing them to you. Thank you for reading through and good luck with your next product launch!
Related articles
How to Create Product Launch Social Media Posts [with Examples]
Launching a Product: 3 Core Product Launch Stages