Prelaunch.com | IFA Berlin 2022 | Press Realease
‍Prelaunch.com to Show IFA Berlin 2022 Participants a New Way to Launch Products
Prelaunch.com has confirmed its membership in IFA Berlin 2022. The company will showcase its new market-validation platform to entrepreneurs, startups and SMEs looking to launch their own physical and digital products.
Prelaunch.com is the world's first market validation platform. It allows creators to see if people really want their product long before they're ready to launch it. It offers clear insights based on thousands of visitor actions. It analyzes conversion metrics. And it compares these results to 100s of similar products that have already prelaunched. With 87% accurate predictions, the Prelaunch.com validation process inspires confidence in creators. And it gives them the conviction they need to launch.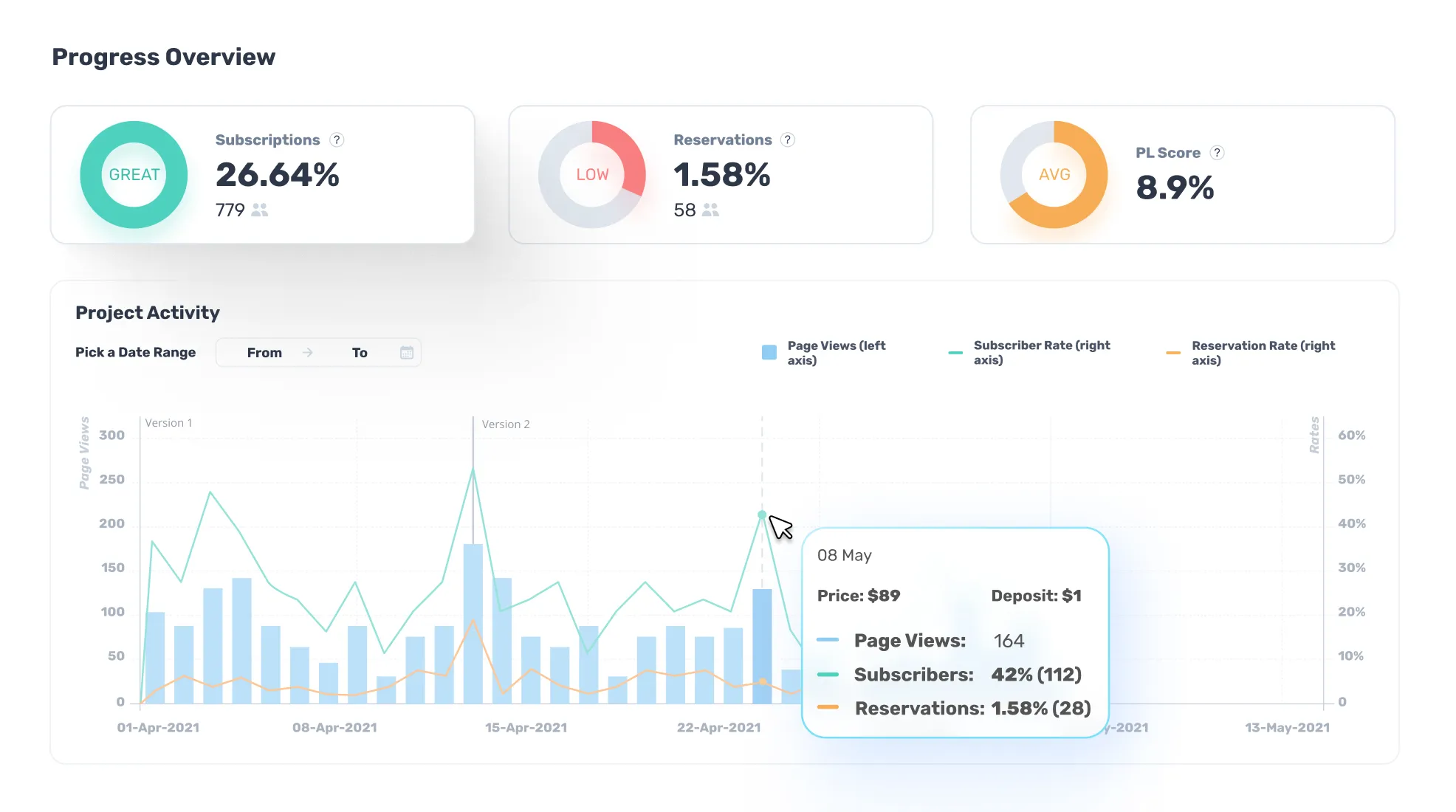 Millions of new products launch every year, costing, on average, $300,000 and 18 months to develop. During development, creators will send out surveys, run focus groups, and gather data to predict their success. But all this data relies on opinion and empty promises. Respondents have no skin in the game or incentive to follow through and actually buy the product. Because of this, 80% of product launches end up failing!
With Prelaunch.com, creators can see a realistic image of what their future launch will look like. Visitors make a paid reservation to claim a discount and register their interest. This is in contrast to a focus group's opinion, as future customers will have skin in the game. Prelaunch.com then collects this behavioral data to make accurate predictions. 
The platform also opens the floor to feedback and discussions. Creators meet their customers early and build communities at the idea stage. They can gather these real insights and use them to develop better products.
Of the 100s of products that have already launched, nearly 9 in every 10 product launches have matched Prelaunch.com's prediction. And with every new product launch, the prediction algorithm keeps improving.
The Prelaunch.com team will be attending IFA Berlin 2022 as an exhibitor. Creators, press, and other visitors will be able to visit them all day from 2-6 September, at Booth 342 in Hall 20. Here, they can sign up and use the fully-functioning platform to launch their own products. Visitors without their own products will also be able to reserve their own exclusive deals, and play the new Guess the Success mobile game.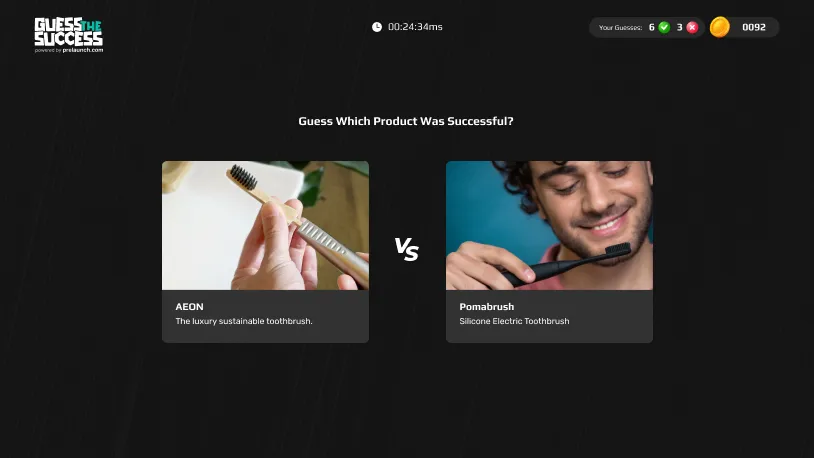 In the game, players will need to guess which product launches were successful. It may sound simple, but the current beta-testing record holders still only average 50%. The game proves how hard it is for creators, entrepreneurs, and investors to reliably and accurately predict launch success. Most VCs only get it right 20% of the time, after all!
Founded by Narek Vardanyan, Prelaunch.com is the result of years of concentrated hard work, research and analysis. The Prelaunch.com team has been launching digital and physical products for nearly a decade — carrying out consumer and market research, and running marketing campaigns for creators and entrepreneurs. 
"Over the years, we amassed tons of first-hand experience, studies, interviews and trials," says Narek Vardanyan, "that helped us understand common launch issues, the core failures of new brands, and the indicators that can predict future success. Prelaunch.com grew out of this challenge, to help us advise our clients on what to expect from their product launches."
How Does it Work?
Prelaunch.com is based on a proprietary 2-step idea validation framework:
Market validation
Creators can easily see whether there is a real market for the product through thousands of data points that map current user behavior to real future interest.
Price validation
Creators can understand what customers will really pay for the product with Prelaunch.com's proprietary reservation system.
It makes this easy for even the newest of creators, by putting no-code simple-to-use tools at their disposal: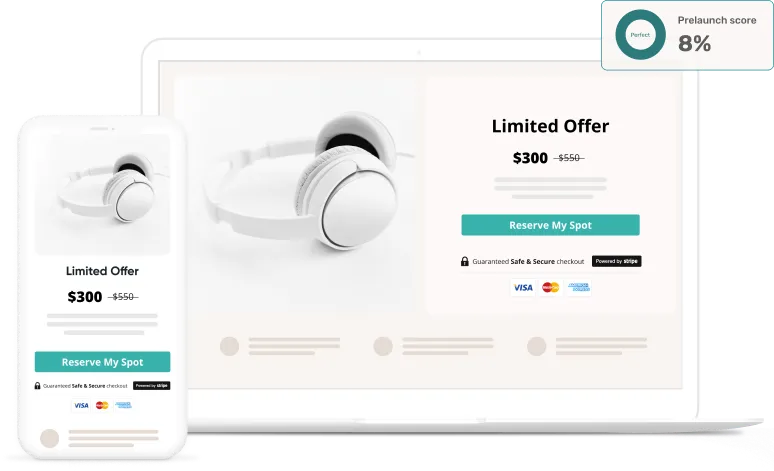 Seamless Landing Page Builder
There is no need for any design or coding skills to build a landing page with Prelaunch.com. Just choose from over 50 popular design blocks and instantly build a responsive mobile-first page. The reservation funnel is easy to set up, together with customizable email flows that send interested customers email updates and surveys.
AI Copywriter
Prelaunch.com has built a proprietary GPT-3-based AI copywriting tool that helps creators write their entire landing page in under 5 minutes. By answering a series of simple questions about their product and audience, creators are immediately presented with the ultimate landing page for their product based on 1,000s of other successful launches.
Data-driven Decisions
Creators have immediate real-time access to essential data on their product's performance to help them make the right decisions:
Comprehensive reports on page traffic
Instant comparative performance data on product positioning and visuals to find the perfect positioning with page variations
Accurate and smart benchmarks on pricing performance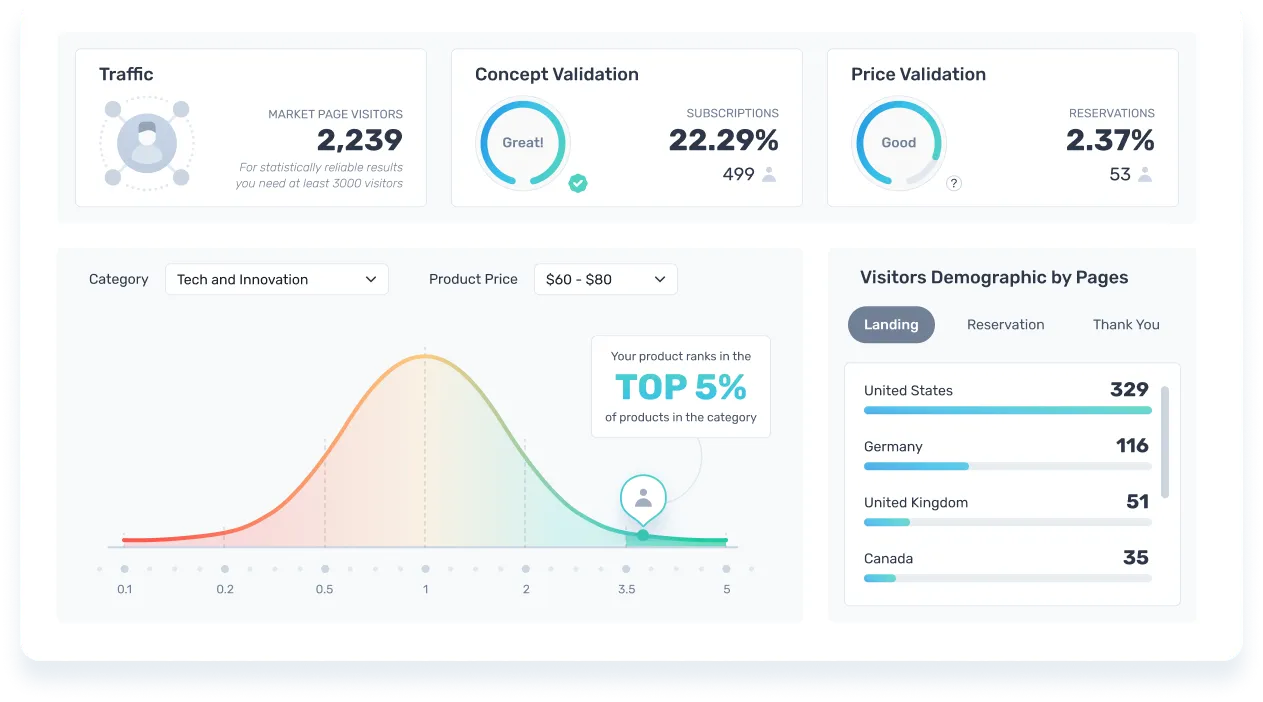 Customer Insights
Receive early feedback from your real customers. Get insights about their favorite features, why they reserved your product and how they are going to use it.Learn more about who your customers are and develop an engaged community.
"Based on my decades-long experience with thousands of startups, I've noticed one clear pattern that accompanies the majority of those that failed — no data-driven decisions during the prelaunch stage." says CEO Narek Vardanyan. "Our team at Prelauch.com decided to address this issue by developing an all-in-one platform to help founders identify the real potential of their product before making investments."
Narek Vardanyan, CEO of Prelaunch.com
Prelaunch.com's Automated Product Validation Framework Helps Creators

With record temperatures experienced this year pointing towards an increase in human-driven global warming, Prelaunch.com serves as a much-needed gatekeeper, stopping products with no demand from ever getting made.
With rumors of an impending economic crisis, creators want to save hundreds of thousands of dollars on prototyping, manufacturing, marketing and more, and make sure there's actual data on product market demand.
Community-driven brands have proven the value of a loyal customer base, but have also raised the barrier to entry for new creators. Prelaunch.com levels the playing field, allowing new brands to build communities before launching their products.
About the Company
Prelaunch.com is the trademark of Prelaunch Group Inc. a US-based company. It follows the adopted principles that has already supported hundreds of creators in testing their product-market demand during the idea stage. 
For Press Inquiries
Artak Mkrtichyan
artak@prelaunch.team
‍