Picture this: you're at the mall and you see a gorgeous Rolex on display. Your heart says "go for it" but your bank account says "no." But guess what—you don't need to break the bank to get yourself a nice watch. As a matter of fact, you can find a wide variety of luxury timepieces well within your budget.
Whether you're looking for a classy dress watch, something more casual, or perhaps one that you can wear while hiking in the woods, you're truly spoilt for choice. And don't let the low prices fool you. These watches pack a great deal of quality. This article highlights the factors you need to keep in mind when looking for a watch and presents a list of the best affordable watch brands to choose from.
What to Look for in Affordable Watch Brands
Material
The best affordable watches are at the very least made of stainless steel—316L in particular. While ceramic or titanium watches are obviously better, they come with a higher price tag. Unlike regular steel, stainless steel doesn't get ruined by moisture and sweaty wrists. And you don't have to worry about getting a skin irritation because it's highly unlikely.
You'll also want to make sure the watch has PVD coating. This guarantees that a black, gold, silver, or rose-gold watch doesn't fade. Without this coating, you'll notice discoloration within just a year of use. You can normally check the back of the watch to see the materials used.
Another sign of good quality is the weight of the timepiece. It shows how solid the steel is and what type of movement the watch has.
Type of Glass
If your watch has sapphire glass, you'll know it's a high-quality item. Then again, it depends on the purpose of the watch. Sapphire glass stays clear and scratch-free after heavy use. For an average watch, crystal or mineral glass should be good enough. It also tends to be cheaper than sapphire, but more prone to scratches.
Movement
When it comes to movement, your best bet for affordable luxury watches is quartz or certified mechanics (COSC). Luckily, it's common to find battery-powered quartz timepieces under $300. What's best about quartz is that it doesn't require many moving parts, making it more precise and affordable. Watches with mechanical movement, on the other hand, are well on the higher end of the price spectrum.
Strap
What we discussed so far mainly has to do with the watch case. Unless you want something completely water resistant, consider going for a leather strap—which, needless to say, isn't waterproof. Of course, this depends on your preferred style. It's also important for the band to fit the case. Make sure the seams are narrow and symmetrical.
Water Resistance
Some of the best budget watches have 10 ATM water resistance. Nothing ruins a watch more than water—besides stomping on it, of course. So it's safe to say that a waterproof watch is a good watch. Just like materials and movements, water resistance has various degrees of quality.
A 10 ATM watch is water resistant up to 10 bar (100 meters pressure), making it great for swimming. A 5 ATM watch means that you can wear it while showering, whereas a 3 ATM watch is safe for washing hands. Consider buying a watch that has a water resistance of 3 ATM at least.
Finish
Affordable watch brands with good quality should have a nice finish. It's what sets budget-friendly watches apart from "cheap" ones. Each detail should seamlessly come together to form an attractive item. You'll also want one that feels comfortable on your wrist. You shouldn't notice any irregular bumps, loose indexes, or other signs of poor workmanship.
Brand Reputation
The reputation of the brand is always worth accounting for when looking to buy a timepiece. It's not uncommon to buy a watch from a brand that goes out of business a couple of years later. This shouldn't necessarily keep you from buying the watch. But a reputable brand with experience in the business will give you peace of mind in case, let's say, you need spare parts for a repair.
The 10 Best Affordable Watch Brands
Specifications:
Year Founded: 1881
Location: Tokyo, Japan
Flagship Models: Coutura, Prospex series, 5KX, SNK793
Price Range: Starting at $200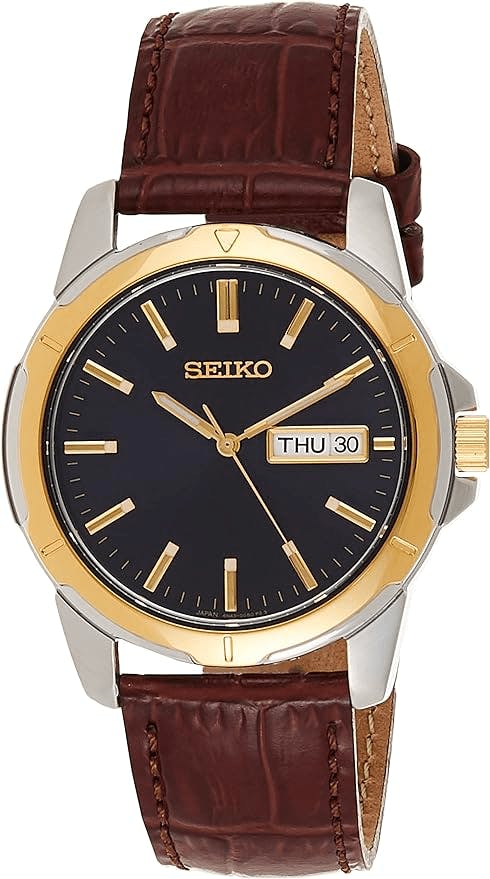 Reasons to Buy
Offers affordable mechanical options
Great lume
Easy to find a model that suits your style
Reasons to Avoid
Fit and finish issues with some models
Accuracy rating on movements may be inconsistent
Originally a small watch and jewelry shop in 1881 by Kintaro Hattori, it didn't take long for Seiko to turn into a powerhouse of innovation. It's one of the very few timepiece brands that actually monitor every step of the production—from design to manufacturing to assembly. The company is also the first to introduce quartz movement to the world, which ultimately had a major impact on the industry. Nowadays, Seiko continues to be a leading brand, creating watches at a variety of price tags and functionalities. You can expect to find a style automatic under $200.
Specifications:
Year Founded: 1892
Location: Bienne, Switzerland (originally Pennsylvania, United States)
Flagship Models: Khaki Navy, Khaki Field Automatic, Khaki Field Mechanical
Price Range: Starting at $260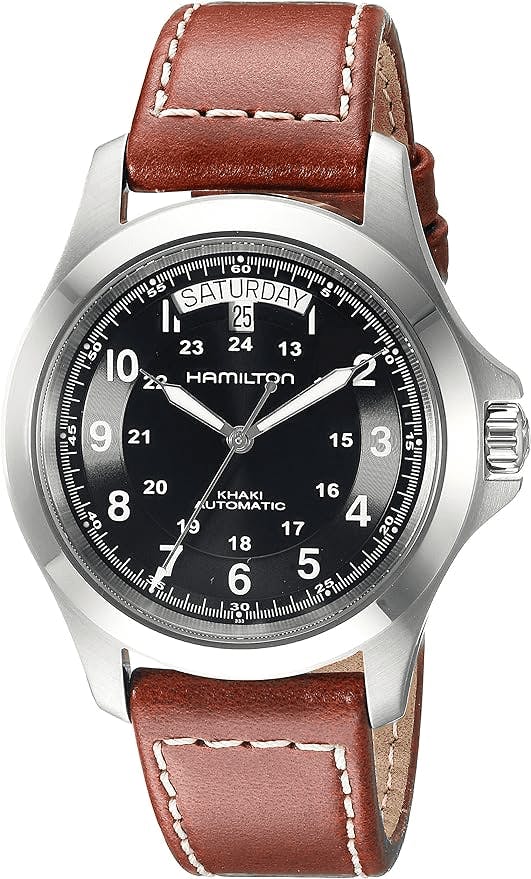 Reasons to Buy
Go-to option for affordable military-style watches
Swiss ETA-based movements on some models
Reasons to Avoid
Some models are on the expensive side
It's easy to confuse the history of Hamilton Watches. The company began as an American watchmaker in Pennsylvania, United States in the late 1800s. But after a number of strategic partnerships and acquisitions, it stopped being an American brand and moved its whole operations to Switzerland. Even though the brand was born in the United States, it's 100% Swiss today. The leather variety goes great with a Polo and a pair of chinos.
Specifications:
Year Founded: Reestablished in 1991 (originally 1837)
Location: Florida, United States
Flagship Models: Pro Diver line
Price Range: Mostly under $400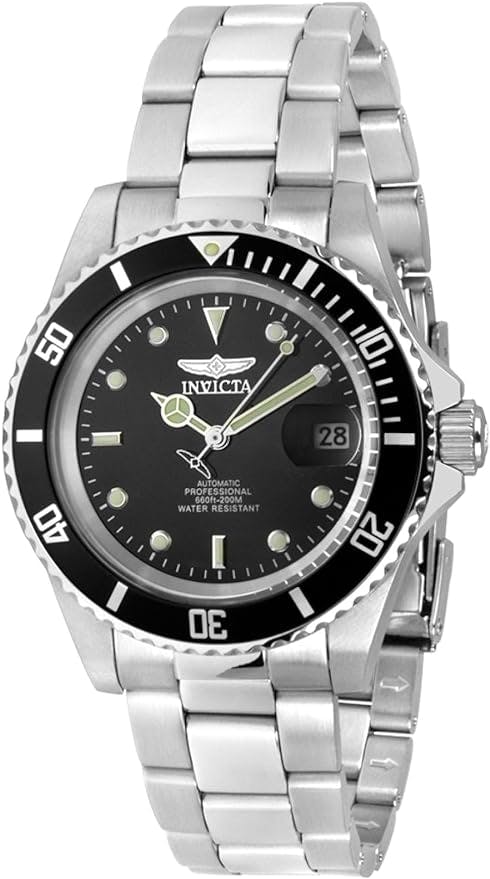 Reasons to Buy
Excellent price for automatic movements (NH35)
Looks great on a NATO strap
The 40mm Submariner style case is 'chef's kiss'
Reasons to Avoid
Lume can be better
Bracelet clasp isn't that good
You might notice some bezel play
With a bit of a complex and misunderstood background, Invicta is known for being somewhat controversial in the timepiece community. This affordable watch brand has a history that dates all the way back to the 1830s. From its inception until the so-called "quartz crisis," Invicta was like any other Swiss watchmaker. But the aftermath following the invention of digital watches resulted in Invicta's bankruptcy. It found a new owner in 1983 only to shut down again shortly after. The early 1990s saw the rebirth of the brand into what it looks like today.
For context, the quartz crisis was a time in horological history when the rise of digital watches resulted in the decline of mechanical timepieces.
Specifications:
Year Founded: 1983
Location: Biel, Switzerland
Flagship Models: Bioceramic, Sistem51, BIG BOLD
Price Range: Typically between $220 and $570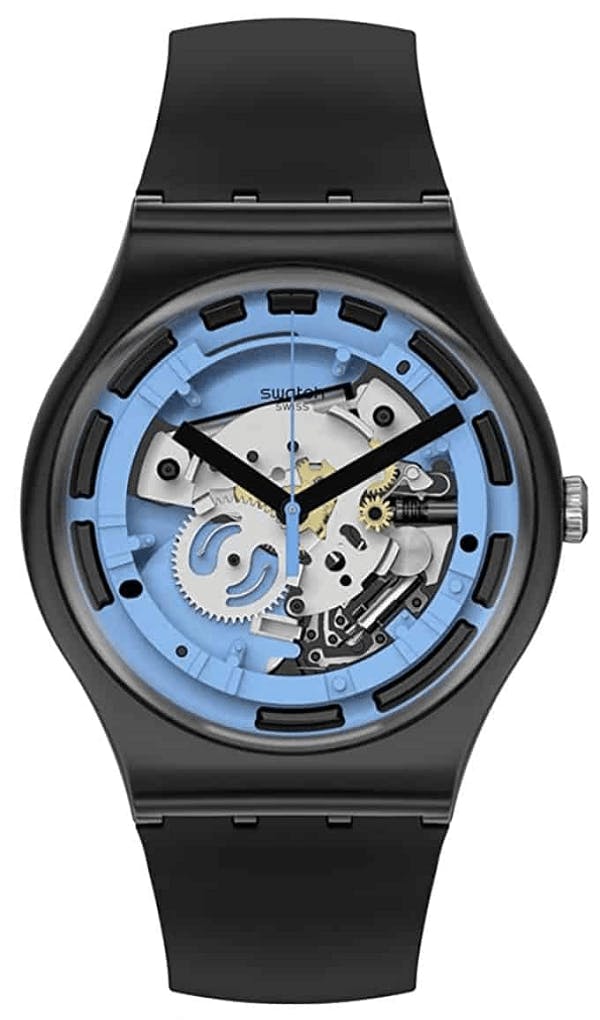 Reasons to Buy
Affordable Swiss timepieces
Unique designs
Great way to add a dash of color
Reasons to Avoid
No servicing available for Sistem51 watches
Some models come with integrated straps which you can't swap out
Swatch came into existence as a direct outcome of the quartz crisis to take on new digital watchmakers that were popular among entry-level watch buyers. Swatch couldn't keep up with new models of quartz timepieces. But they used clever marketing strategies in addition to high concept designs to make their watches more sportive and style-oriented. You can still see this today in their quirk and innovative designs. If you're looking to add a touch of fun to your look, Swatch is one of the best affordable watch brands to consider. .
Specifications:
Year Founded: 1950
Location: Tokyo, Japan
Flagship Models: Mako, Kamasu, Bambino
Price Range: Between $130 and $400 on average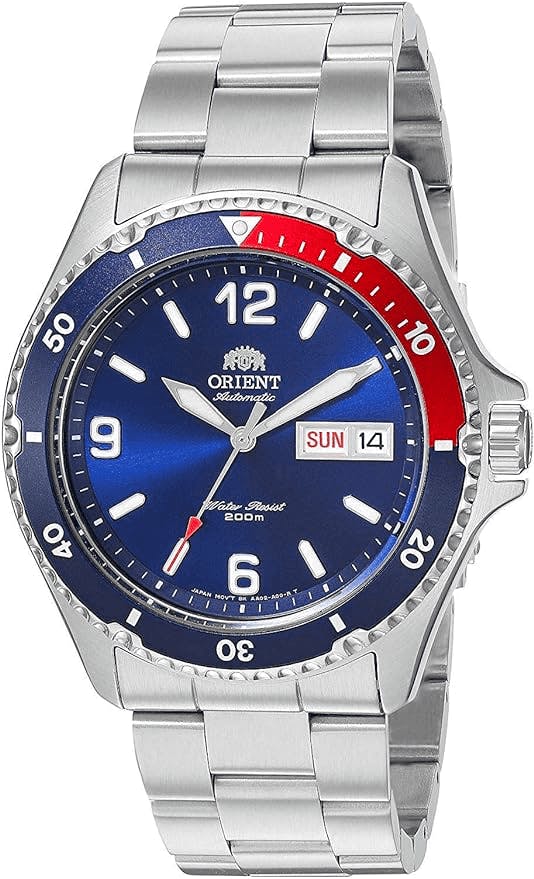 Reasons to Buy
Budget-friendly mechanical movement models
Most models feature sapphire crystals
Mako is likely the best budget diver watch and Bambino the best budget dress watch
Reasons to Avoid
Some buyers reported inconsistent accuracy
The Orient Watch Company started out as a wholesaler for imported pocket watches in the early 1990s. Over time, the brand began to manufacture its own watches. But during WW2 and in the years that followed, production stalled and the factory eventually shut down. The company was inactive until the 1950s when it re-emerged as a closer version of the Orient timepieces we know today. While it's easy to confuse the product series with those of Seiko, the two brands have different design philosophies. Seiko often operates on a more traditional level, whereas Orient tends to make bold design choices. The brand's Bambino models are easily some of the best inexpensive watches out there.
Specifications
Year Founded: 1853
Location: Le Locle, Switzerland
Flagship Models: PRC, PRX, Visodate, Swissmatic
Price Range: Starting at $195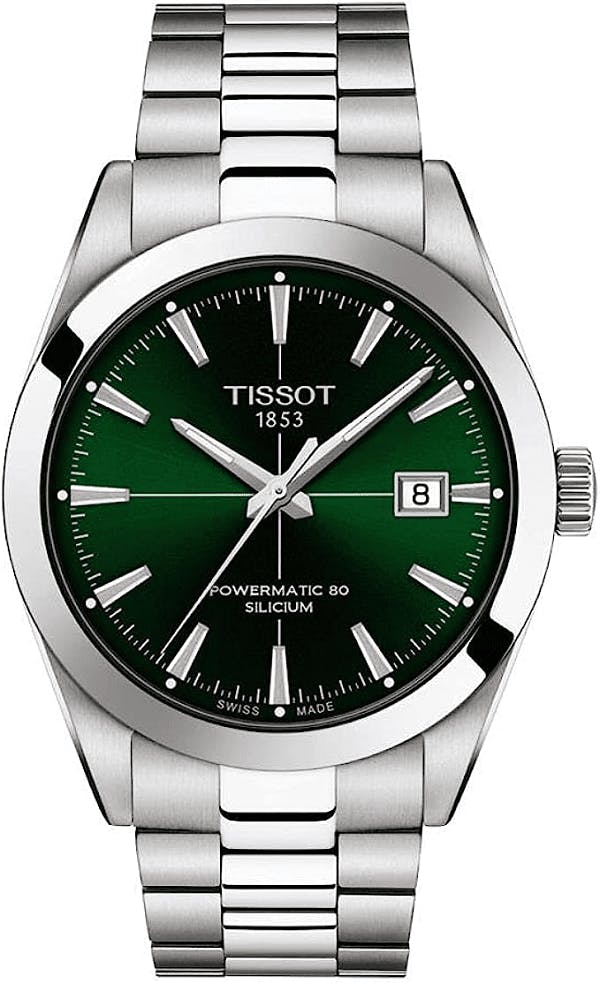 Reasons to Buy
Swiss horological tradition
Inexpensive mechanical movement models
Classic designs
Reasons to Avoid
Some chronograph models tend to appear too large on the wrist
Some designs aren't very well known
Established 1853, Tissot is among the variety of foundation Swiss brands that Lebanese-Swiss businessman Nicolas Hayek acquired following the quartz crisis. The brand currently offers traditional Swiss horology at affordable prices. It is strongly affiliated to various sports like racing and basketball. This indicates that Tissot designs have the aesthetic flexibility to lend a sporty or a more classy look. What really earned them a spot on this list, though, is their Swissmatic line. If you're looking for a Swiss mechanical within your budget, Tissot is one of the best affordable watch brands you can find.
Specifications
Year Founded: 1918
Location: Tokyo, Japan
Flagship Models: Avion, Garrison, Promaster Diver, Ana-Digi Temp
Price Range: Starting at around $100 for most models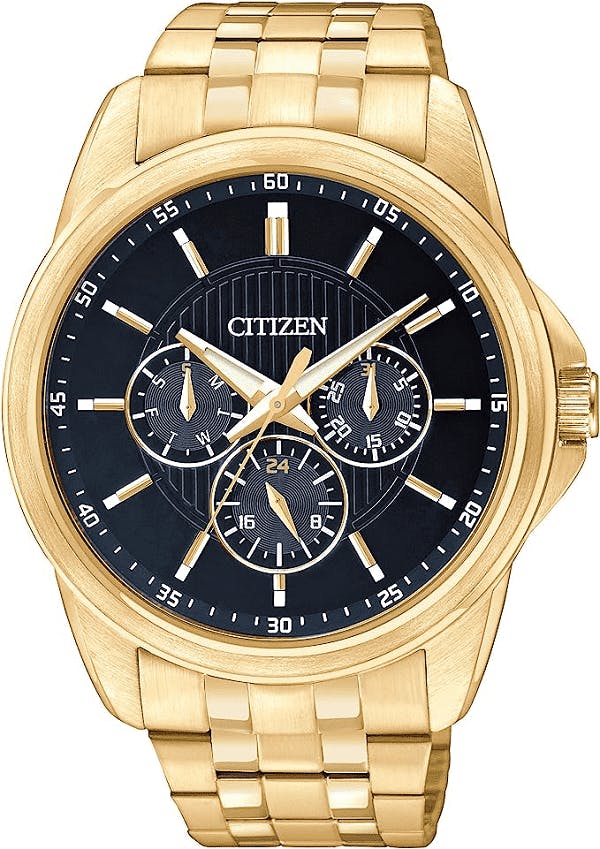 Reasons to Buy
Superb attention to detail and quality
Wide range of sport and dress-style models
Eco-Drive solar-powered timepieces
Reasons to Avoid
Not many mechanical options
This legendary Japanese brand is behind one of the most influential innovations in quartz technology. We're talking about solar-powered movement. Citizen developed the Eco-Drive movement in the mid-1990s, aiming to minimize the need for replacing quartz batteries. This technology uses almost invisible solar cells on the watch's dial. The cells absorb and store solar energy to power the timepiece. Although much of Citizen's fame came from its quartz movement innovations, the company dates back to the early 1900s. Having said that, it's an affordable watch brand that's driven by technology but is also rooted in a rich horological history.
Specifications:
Year Founded: 1854
Location: Connecticut, United States
Flagship Models: Marlin, Expedition, Weekender, Iron Man
Price Range: As low as $30 up to $500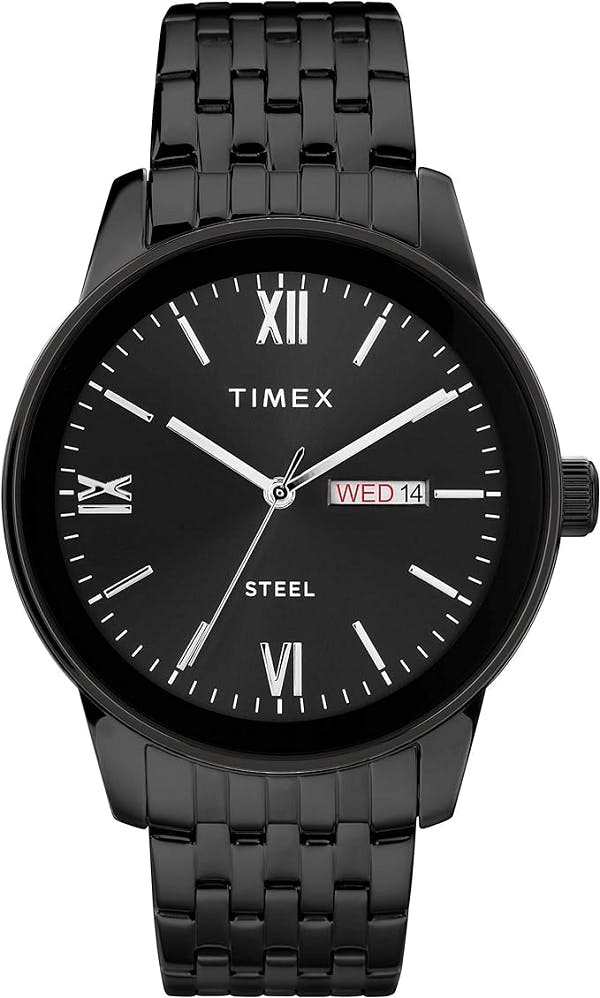 Reasons to Buy
Easy to find
Rich horological history
Variety of styles and designs
Reasons to Avoid
Some quartz models tend to have second-hand alignment problems
It's not easy to find as many affordable watch brands that have as strong a connection to American watchmaking prestige as Timex. The horological experts started out in Connecticut, USA under the name of Waterbury Clock Company in 1845. They have consistently prioritized superb design and affordability on a large scale. Deeply woven into the tapestry of American history, spanning over two centuries and both World Wars, the brand saw numerous technological leaps and shifts in style. Just don't be surprised if you find yourself as a lifelong Timex collector.
Specifications:
Year founded: 1957 (previously 1946 as Kashio Seisakujo)
Location: Tokyo, Japan
Flagship models: Casio LWA300H-7E2V, Casio MWD110H-1AV, Casio A168XESG-9AVT
Price Range: Starting at $10 (new)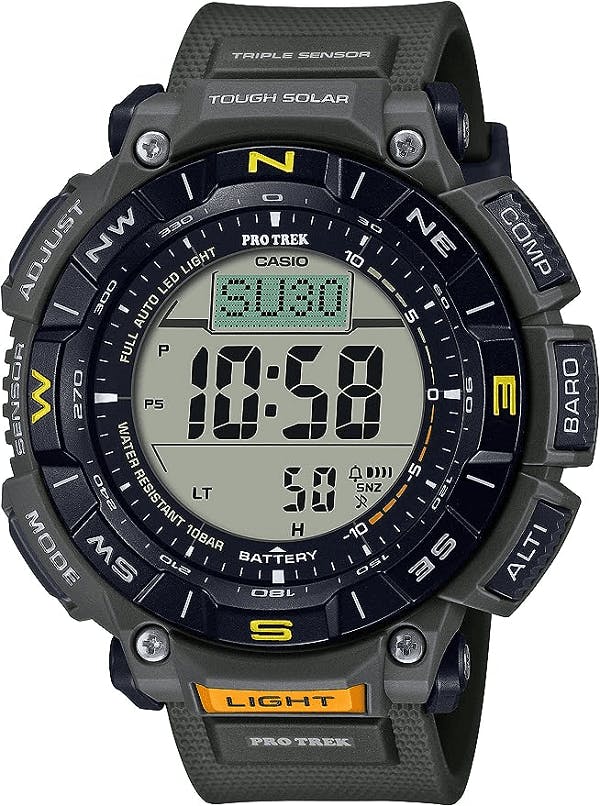 Reasons to Buy
Timeless retro designs
Carious integrated features
Easily accessible
Wide range of model variations
Reasons to Avoid
Models featuring steel bracelets lack quality
Designs aren't to everyone's taste
Not many brands evoke the feeling of nostalgia and childhood wonder like Casio. The iconic brand practically pioneered digital watches and played a key role in turning the retro watch design into a fashion statement. Let's be honest; when you think digital watches, you think Casio. The company originated during Japan's reconstruction post WW2, but it became prominent in the consumer goods industry in the 1970s when it introduced a variety of electronic products like watches, calculators, and musical instruments.
Casio eventually became one of the go-to brands to buy watches from at any price. It's worth mentioning that you can find luxury Casio timepieces well above the $100 mark. There's no shortage of good-quality watches below that price, either—all of which offer style, versatility , and durability.
The list of the best affordable watch brands wouldn't be complete without mentioning Victorinox. Founded by Karl Elsener in 1884, Victorinox emerged from a workshop originally dedicated to producing knives for the Swiss army. While that specialty is still an integral part of the brand, a remarkable evolution took place over the years, including the introduction of watches in the company's product range. This officially happened in 1989.
Victorinox now presents a diverse collection of watches, catering to both casual and business styles. Let's not forget their performance-oriented timepieces like dive watches, pilot watches, mechanical options, and more. It's an excellent choice if you lead an active lifestyle and often find yourself in the great outdoors.
Reddit's Verdict
Once again, we find ourselves scouring Reddit for honest opinions about the best affordable watch brands on the market. These recommendations are often based on personal experience, so it's worth hearing out what our fellow Redditors have to say.
Many Redditors listed a few of their favorite brands, but what we noticed is that Seiko and Orient were present on most of those lists. A couple of people even recommended just those two brands, while one person praised Orient for "great value" and another said that the brand's Bambino collection is "close to being iconic." Other common suggestions included Tissot, Hamilton, and Citizen.
With all that in mind, it's safe to say that the Reddit community generally prefers Orient. And we can't help but agree; Orient watches are a bang for your buck.
Conclusion
It doesn't take a fortune to accentuate your wrist with a stylish watch. There's no shortage of options out there to fit your budget—especially with all the affordable yet quality brands on the market. Whether you're on the lookout for something classy to wear with a suit, something casual to wear everyday, or something fit for the great outdoors, you're bound to find the watch you're looking for. And with the list of the best affordable watch brands in this article, your search just got much easier.
FAQ
How Can You Find an Affordable Watch With a Timeless and Versatile Design That Suits Various Occasions?
To find a budget-friendly watch with a timeless and versatile design, consider going for something classic with minimalist analog dials and neutral color schemes like silver or black. Look for models with interchangeable bands, so you can switch between leather, metal, or fabric straps to adapt to different events.
Additionally, keep an eye out for size and form. Mid-sized timepieces with clean lines tend to be versatile and can transition seamlessly from casual to formal.
What Is the Difference Between an Affordable Quartz Watch and an Automatic Watch?
The main difference between a quartz watch and an automatic one has to do with the movement. A quartz watch uses a battery to power a quartz crystal. This results in highly accurate timekeeping but with a ticking second hand.
An automatic watch, on the other hand, works without a battery. Instead, it relies on mainspring-powered mechanical movement. It features a sweeping second hand, offering a more traditional and aesthetically pleasing look. However, they may require more maintenance and are often less accurate than quartz watches.
What Are the Must-Have Features of Affordable Sports or Outdoor Watches?
Affordable sports or outdoor watches should offer useful features like water resistance, durable materials like stainless steel or rugged plastics, and a stopwatch function for tracking activities. You should also look for a backlit display for low-light situations and a comfortable band that you can adjust. Some models may offer additional features like GPS tracking, altimeters, or barometers for outdoor enthusiasts.