Are you on the hunt for a pair of closed-back headphones that'll take you to a new realm with their top-notch features and qualities? Yaay! You've just reached the perfect destination on our website.
Whether you're looking for a pair of high-quality gaming or studio headphones, or you're just an enthusiast who appreciates music, we have got your back with our carefully selected headphones that you might find of perfect use on a daily basis.
In this article, we'll explore some of the best-closed headphones and their features that will shift your audio-hearing experience to a whole new level. Before we jump into our list of the best closed-back headphones, let's talk about what you should be looking for in a pair of closed-back headphones.
First and foremost, you want to make sure they deliver clear and crisp sounds (obviously!) that will transport you to a world of sonic bliss. But that's not all!
You also want headphones that are comfortable to wear for extended periods of time, so you can get lost in your music or gaming sessions without any discomfort. And let's not forget about style! You want headphones that look as good as they sound, right?
Essential Features to Look For in Closed-Back Headphones
Closed-back headphones are thoroughly sealed around the back of the ear cup. These types of headphones are best when it comes to noise isolation. But hold up, don't rush into buying the first pair you see!
Make sure they have an ergonomic design, i.e. are comfy enough to wear for extended periods of time, and that they hug your ears snugly for maximum cushioned comfort. And while you are at it, why not go for a pair that offers advanced audio quality, noise isolation features, and great value for your money?
Ergonomic Design & Comfortable Fit
When it comes to closed-back headphones, the one thing that is likely going to pop up in your mind is comfort. You want them to sit nicely on your head and feel like hugging your ear. Our suggestion is to always try out the headphone before moving on to exploring the next features. So, take your time and try on different pairs of headphones until you find one that fits like a dream.
Advances Audio Quality
After you're done testing out the fit and found a pair of closed-back headphones that give you cushioned comfort, jump ahead to explore the audio quality. You'd, of course, want to get a pair of closed headphones with sound reproduction that satisfies or better — exceeds your expectations.
For example, I always avoid getting one that produces extra noise and glitch sounds. This is very important as you don't want to get irritated and get fatigued in the middle of listening to your favorite tracks.
Noise Isolation
One of the main features that makes closed-back headphones stand out is their advanced noise isolation. If you're to get one, make sure your headphones' ear cups block out the surrounding noise which will let you listen to your favorite music or podcast without distraction in public places.
The reasonable price
The headphone market is undergoing constant changes and advancements every day. You might want to get another pair of new cool closed-backs once you're already done with your purchase. Getting a headphone at a reasonable price will ensure you don't regret spending astronomical amounts on supreme but old headphones.
8 Best Closed-Back Headphones for Audiophiles and Music Lovers
Now that we've covered the features to look for before buying your perfect pair of closed-backs let's jump ahead to explore each of these carefully selected and exclusively reviewed high-quality headphones one by one that we're sharing with you here.
If you're looking for a pair of industry-leading closed-backs with Dual Noise Sensor technology and advanced noise cancelation, then Sony WH-1000XM4 is here to save the day!
Operating with Edge-Al, these headphones offer a next-level music listening experience for those who can't imagine their day without listening to their favorite tracks on their headphones.
Specifications:
Dual Noise Sensor technology
Edge-AI
30-hour battery runtime
Quick Charge
Touch Sensor Control
Speak-to-chat feature
Ergonomic design
With a 30-hour battery runtime, these headphones can last you for days, if not weeks. If you're always in a hurry and can't find enough time to put your headphones to charge, a 10-minute extra charge will give you at least 5 hours of playtime.
For your convenience, touch sensor controls will allow you to skip tracks, adjust the volume, and activate your phone's voice assistant, which will save you a lot of time and effort.
Another exciting feature these headphones have is the Speak-to-chat technology, which automatically reduces the volume of your closed back during conversations. How cool is that!?
Last but not least, the ergonomic design of these headphones will give you the comfort and coziness that you'll definitely adore.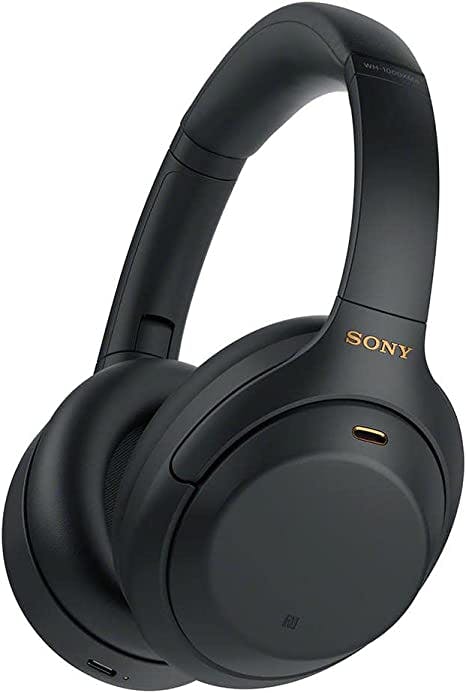 Reasons to BUY
Advanced Noise Cancelation
Ergonomic design
Long-running battery
Reasons to AVOID
World-renowned headphone manufacturer Beyerdynamic's product quality is clearly reflected in MassDrop X Beyerdynamic 177X headphones which are ideal for those looking for a portable studio legend.
Specifications:
Premium Quality
High-definition bass
Painted aluminum earcups
Beautiful and stylish design
32-Ohm Impedance
If you're a lover of high-quality bass, you might find these headphones just perfect for your everyday use. With painted aluminum earcups and a beautiful design, these closed-back headphones look stylish and elegant.
As for comfort, these headphones MASSDROP X might be one of the market-leading headphones out on the market. When worn, you'll get a soft, cushioned, sound-listening, and fatigue-free experience.
These headphones will ensure that you listen to your favorite tracks without distractions. As one of the best closed-backs, these headphones will definitely guarantee you the isolation you are looking for.
Anyhow, as perfect as these pair of perfect studio headphones may seem, they are wired which some users may find irritating. However, wired headphones have one huge advantage that wireless headphones lack – you won't have to constantly worry about putting them to charge every day.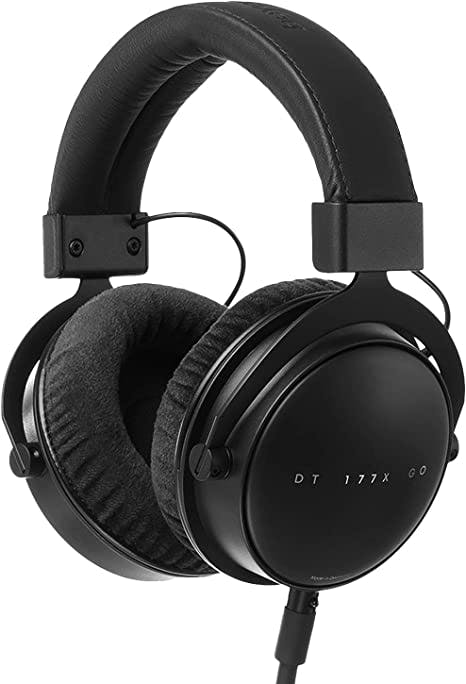 Reasons to BUY
Premium Quality
High-definition Bass
Unrivaled comfort
Reasons to AVOID
Are you willing to thoroughly isolate and immerse yourself in full-range sounds where you'll feel the pure sound produced by these headphones' 70mm HD drivers?
Specifications:
70 mm HD drivers
Full range sound up to 120 Khz
Hi-Res Audio Compatability
Wired
Sony's premium craftsmanship offers you Hi-Res Audio Support with these closed headphones that will completely shift your perspective on the audio quality to a WHOLE new level!
This costly, but extravagant pair of headphones will allow you to capture every single note and nuance of your favorite tracks. The unrivaled sound produced by these headphones is pure and precise like of which is very hard to find out on the market.
The 4 Hz low end of the frequency range will provide you with more than enough latitude to capture even the deepest sub-bass notes. These headphones will give your favorite music more life and realism.
Anyway, the most notable feature these headphones offer is the High-Res Audio Support that will let you enjoy your favorite tracks the way artists intended you to.
Last and certainly not least, these ergonomically crafted headphones will give you cushioned coziness and comfortably encase your head in sound, preventing sound leaks and efficiently delivering even the lowest notes.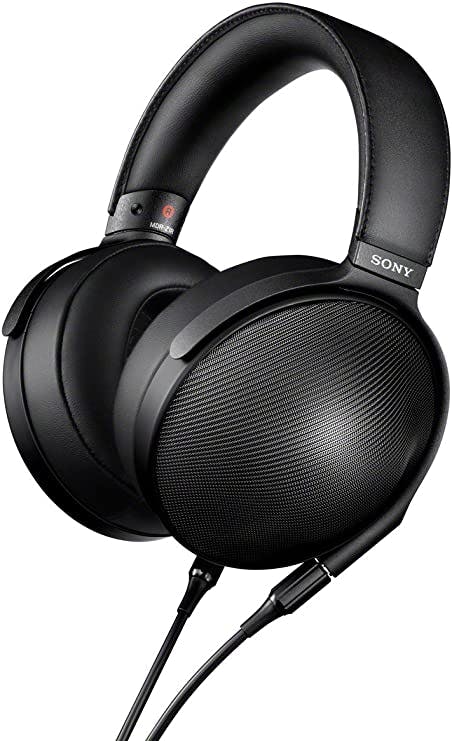 Reasons to BUY
Premium Quality
Pure and Precise Audio
Cushioned comfort
Reasons to AVOID
Are you primarily concerned with getting a high-quality pair with premium noise-cancellation? Then BOSE 700'S 11 levels of active noise cancellation will give you just what you've been looking for!
Specifications:
11 levels of active noise cancellation
High-definition bass
Wireless pair of closed-backs
Unrivaled voice pickup
Premium design & comfort
20-hour battery runtime
With these pair of top-notch closed headphones, you can forget outside noises and enjoy your favorite podcasts, tracks, and even movies with high-quality audio. Also, if you appreciate deep and clear bass, these headphones are just what you need for your daily use.
The revolutionary voice pickup features would deliver your voice at maximum purity and precision. So if you love exchanging phone calls with your friends and family, this pair of closed-backs will certainly serve you well.
To elevate your sound hearing experience, these headphones' premium design and comfort are definitely to be noted here. With lightweight stainless steel headbands and soft earcups, you'll forget that you even have them on. You can wear these headphones for hours without getting a fatigued feeling on the sides of your head.
The last feature that you may find fascinating about this product, is its battery runtime. With 20 hours of battery operation, you can worry less about putting it to charge every other day.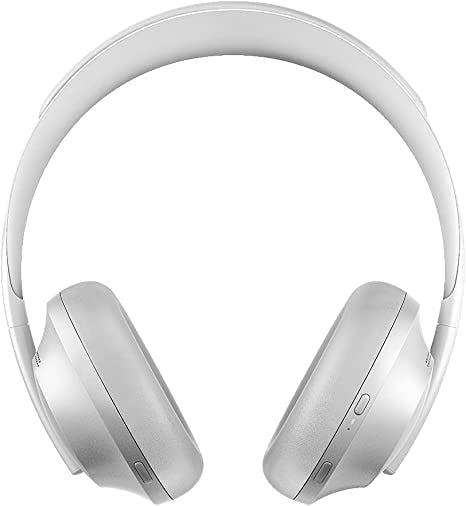 Reasons to BUY
Advanced Noise Cancelation
Long battery runtime
Reasons to AVOID
Are you into gaming and want to get a cool gaming headset? If that's so, then HyperX Cloud II might most likely excite you with its perfect gaming features.
Specifications:
Cushioned comfort
High-quality audio
Passive noise cancelation
Aluminum frame
Detachable, noise-canceling microphone
7.1 virtual surround sound
The ear cushions of this headset include a memory foam which will give you cushioned comfort and transform your gaming experience into a more realistic one. The pure audio and the passive noise cancelation will assist you in isolating yourself from reality and significantly increase your performance.
These pair of top-notch closed-backs will ensure you hear all the small in-game details better than with most other closed headphones. The solid aluminum frame of these headphones makes the headset more durable hence offering you longer service.
Also, the headset's microphone can be adjusted based on your preference. If you feel like you don't really need it, then you can feel free to remove it. But if you do decide to keep it for interacting with your video game buddies, then it'll surely not let you down.
The microphone is TeamSpeak and Discord certified and will deliver your voice with utmost precision and loudness. The last feature that may fascinate you is the 7.1 virtual surround sound that will truly immerse you in the gaming experience that you'll most definitely enjoy.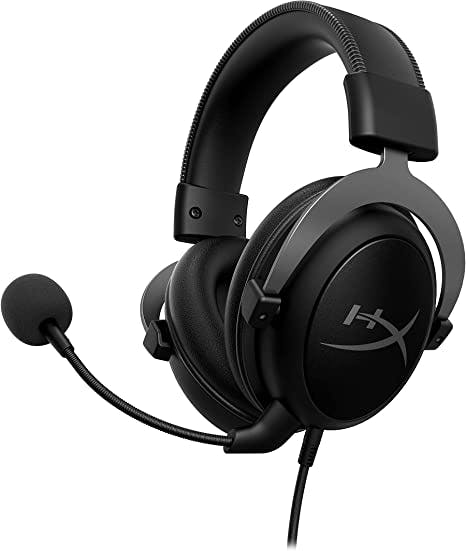 Reasons to BUY
Cushioned Comfort
Advanced Microphone
High Audio Quality
Reasons to AVOID
These closed-over-ear headphones are ideal for studio recordings due to their pure and high-resolution sound. So if you're looking for high-quality studio headphones, you might find Beyerdynamic's DT 770 PRO 80 perfect for your professional use.
Specifications:
Soft and replaceable velour ear pads
Durable and durable workmanship
Bass reflex system
3.0m cable
Comfortable fit
The soft ear pads of this product will give you the comfort and coziness you've been looking to find. Also, these Germany-based headphones offer a high level of durability that makes them hard to break or damage.
Trusted by professionals, these headphones deliver detailed and transparent sound resolution. Even the deepest and ultra-low basses are defined and produced crisply and clearly.
Anyway, with all its pros, this headset lacks a built-in microphone which many users may find annoying. Also, the cable of these closed headphones is non-detachable. That is, it would be difficult to change the cable once it's damaged.

Reasons to BUY
Perfect for studio recordings
Well-defined basses
Comfortable fit
Reasons to AVOID
No built-in microphone
Non-detachable cable

These extremely budget-friendly pair of closed headphones are great if you're looking for high-quality headphones at a significantly low price!
With only a quarter of most professional closed-back headphones, this one is ideal for studio tracking and mixing.
Specifications:
Wired
Over-ear closed-back
Dynamic
The design of the product provides sufficient noise isolation in loud environments; although, not as efficiently as the other costly closed headphones. The audio quality of these headphones is above-average, but it's definitely worth it for its insanely low price.
Another downside these headphones have is the absence of a microphone. Many people would find it annoying to always unplug the wire of their headphones so they can talk on their phones.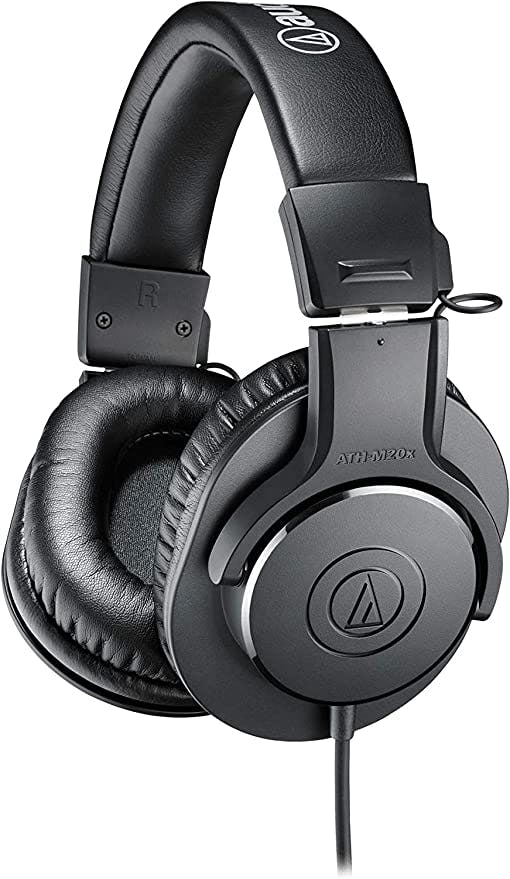 Reasons to BUY
Ideal for studio recordings
Budget-friendly
Above-average sound reproduction
Reasons to AVOID
No built-in microphone
Not ideal for listening to music in public places
Wired

These superior noise-isolating headphones are designed to detect even the lowest-frequency sounds. Enjoy the luxury of these pair of foldable top-notch closed-backs for studio recordings or watch Netflix late in the evening. These headphones will never let you down regardless of what you intend to use them for.
Specifications:
Superior isolation
Extended frequency response
Foldable design
Pure OFC voice coils
Adjustable headband
50 mm drivers of these headphones produce the purest sounds that you'll enjoy listening to your favorite tracks with. With premium noise-isolating features, this AKG model will transform your sound listening experience to a whole new level.
If you're all about immersing yourself in your favorite movies or TV shows or whether you simply want to enjoy your favorite pop artists' tracks, these pair of closed-backs are just what you've been looking for.
Anyway, with all its pros and advantages, AKG K361 has a possible downside that many users might find discouraging. As these closed headphones are mostly designed for professional purposes such as studio recording, they are wired.
However, if you don't mind the wire, you'll definitely enjoy listening to whatever you want with these premium audio headphones.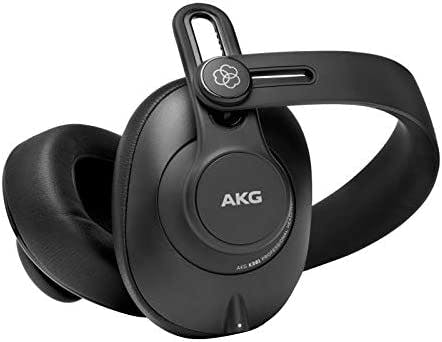 Reasons to BUY
Superior Isolation
Ergonomic Design
Premium Sound Production
Reasonable price
Reasons to AVOID
Reddit Summary
Redditors have gone wild about closed-back headphones. The subject of top-notch closed headphones is widely discussed on Reddit. AKG 361 has received massively positive feedback from many Reddit users. They claim it is affordable and has good audio quality.
Being an ideal headphone for studio recording, AKG 361 is also suitable for gaming. So, if you don't mind the wire, these headphones will not let you down.
"Finally decided to buy this guy (AKG 361) after searching for a cheap closed-back for a while, after contemplating between Takstar Pro 82, Yamaha MT-5, M40x, and SRH440. First impression: Fire and Forget"
Beyerdynamic DT 770 is also among the best closed-backs claimed by the reddit community. @KeenJelly wrote that these are excellent headphones that can serve you for 20+ years.
"Just received my DT-770 Pro 80 Ohm. I'm impressed with the sound detail."
Also, Redditors highly praise the BOSE 700 headphones. They say it is comfortable, has great sound quality, and top-notch noise cancellation.
"I just wore my NC700s on an eleven hour flight. They are comfortable. Sound quality is great. Noise cancelling is top-notch. Highly recommend…"
FAQ
Do closed-back headphones sound better?
Closed-back headphones generally have a less "natural" sound compared to open-backs. However, they have better bass definition and are better for noise isolation.
Can I mix and master with closed-back headphones?
Definitely! To minimize sound pollution while working, a pair of top-notch closed-back headphones are preferred.
Do audiophiles prefer open or closed-back headphones?
As it's widely regarded that open-back headphones have better sound quality, audiophiles often prefer open-backs to closed-backs. However, for studio recording and gaming, open-back headphones would not be as ideal as closed-backs.
Conclusion
Getting a top-notch closed headphone would significantly elevate your gaming or recording experience to a whole new level. Also, if you want to fully immerse yourself in your favorite TV Shows or listen to your favorite tracks with high-definition bass, then closed-back headphones is the way to go.
Besides being suitable for casual use, these headphones are also ideal for professionals who want to find new, fashionable, high-quality headphones for a more productive experience at work.