Get ready to rev up the future with the latest electric motorcycles set to hit the roads soon. From sleek urban commuters to powerful off-road beasts, the upcoming lineup promises to bring the thrill of two-wheeled adventure to a whole new level. With cutting-edge technology, eco-friendly performance, and innovative designs, the upcoming electric motorcycles are the perfect blend of style, sustainability, and speed.
It's the right time to ditch the gas and make the switch to electric motorcycles. They are equipped with high-performance batteries, advanced charging systems, and intuitive control systems that allow riders to enjoy a seamless, connected riding experience. With instant torque and seamless acceleration, you'll experience a ride like never before.
So, are you ready to join the electric revolution and experience the future of motorcycling in a cool and sustainable way? Whether you're looking for an eco-friendly machine or a high-performance powerhouse, the best upcoming electric motorcycles have something for everyone. Hold on tight and get ready to experience the thrill of the ride, it's time to discover the best of what's to come in the future's electric motorcycle scene!
Features to expect from upcoming electric motorcycles
The future of electric motorcycles is bright and full of innovation! These cutting-edge machines are packed with electrifying features that will take your riding experience to the next level. So here's what you can expect from the best of what's to come:
Instant Torque and Seamless Acceleration
Say goodbye to lag and hello to lightning-fast acceleration with electric motors that provide instant torque.
High-Performance Power
The upcoming electric motorcycles will offer impressive performance, whether you're looking for speed or efficiency, get ready for a ride that'll leave you breathless.
Eco-Friendly & Future-Proof
These motorcycles are powered by sustainable technology, making them environmentally friendly and a glimpse into the future of motorcycling. With zero emissions and reliance on renewable energy sources, you can feel good knowing that your ride is making a positive impact on the environment.
Improved Battery Technology
Expect longer ranges, faster charging times, and more advanced battery technology that will make electric motorcycles a viable option for long-distance travel.
Aesthetic and Innovative Design
The future of electric motorcycles will bring us more futuristic and innovative designs, with sleek and aerodynamic bodies, advanced lighting systems, and eye-catching features, making them even more attractive to riders.
Advanced Safety
Advanced safety technology such as ABS brakes, traction control, and stability control will keep you safe and secure.
Convenient Charging Options
No more frequent trips to the gas station! Expect to see a range of charging options, from fast charging stations to home charging options. Moreover, with the growth of the electric vehicle market, we can expect to see improved charging infrastructure, making it easier and more convenient to charge your electric motorcycle.
Cost-Effective
With lower operating costs and minimal maintenance requirements, you'll keep more money in your pocket and enjoy a hassle-free riding experience for longer.
Advanced Connectivity
With the rise of IoT and the increased demand for connected devices, electric motorcycles will become more integrated into the smart home and Internet of Things, making them more convenient and user-friendly.
It's also important to mention that with the entry of more players into the electric motorcycle market, we can expect to see increased competition and more options for riders, driving down prices and improving quality. And as electric motorcycles become more widely available and more affordable, we will see an increase in their popularity and adoption, particularly in urban areas.
Best upcoming electric motorcycles
Specifications:
Torque: 750Nm
Power: 1-15hp
Battery capacity: 10 kWh
Top speed: 140km/h / 85mph
Weight: 180kg / 400lbs
Range: 150 miles / 240km
Estimated release date: unknown
Pre-order now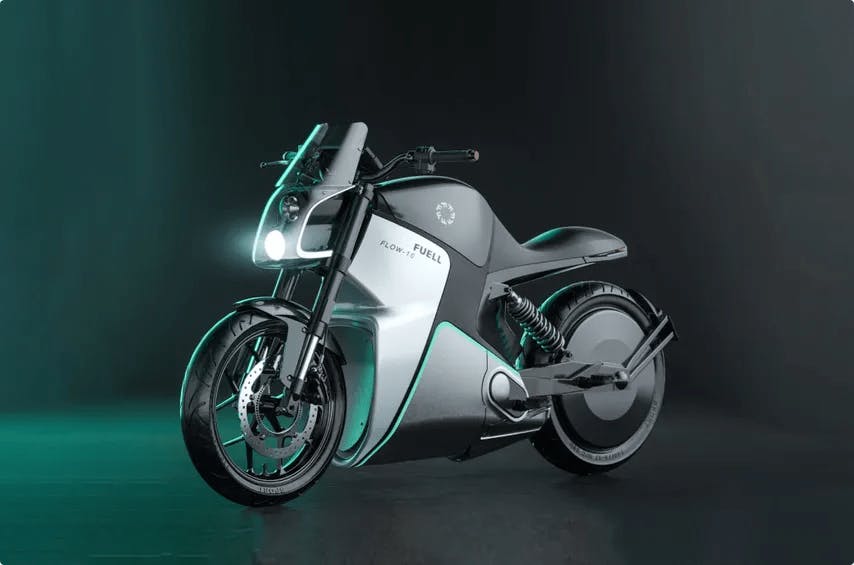 The Fllow is a new electric motorbike that offers a modern and smart solution for commuting. It boasts a 10KWh battery, a powerful 47hp wheel motor (with an optional 15hp), a top speed capable of highway use, and cutting-edge high-voltage technology. Charging the Fllow is easy and convenient, just like refueling at a gas station. With a 10 kWh battery integrated into the frame and the ability to use fast CCS chargers, it can be fully charged in less than 30 minutes or have its battery quickly boosted from 20-90% in under 15 minutes.
It combines the practicality and spaciousness of a large scooter with the appearance and sensation of a mid-sized motorcycle. Despite its size, it is highly maneuverable and capable of quick acceleration, making it ideal for navigating congested traffic. With a range of over 150 miles in an urban environment and simple, user-friendly controls, the Fllow is both efficient and enjoyable to ride. Additionally, its low center of gravity adds to its stability and ease of handling.
Specifications:
Motor: 7.5kW (10hp) continuous
Peak power: 13.5kW (18hp)
Top speed: 75 mph (121 km/h)
Battery Capacity: 4.3 kWh
Charging Time: 3 hours (240V) – 6 hours (110V)
Weight: 109 kg (240 lbs)
Range: 75 miles (120 km)
Estimated release date: unknown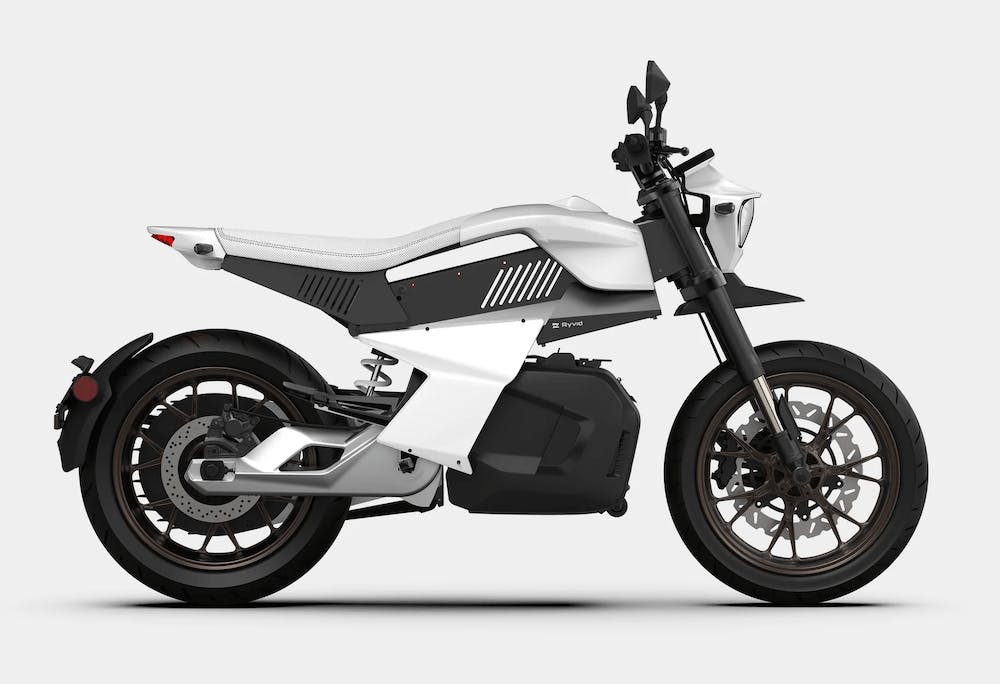 The Ryvid Anthem is a light electric motorcycle that has been designed and assembled in the United States. It was one of the more innovative models announced in 2022, and its price is impressive given its origin. The motorcycle is aimed at commuters and is designed to be both convenient and versatile, with features such as adjustable seat height and two gear ratios to choose from. The battery is removable and has built-in wheels, making it easy to roll into a workplace or apartment. The Ryvid Anthem has a range of 75 miles in Eco mode and 40-50 miles in Sport mode, with a top speed of 75 mph. Although it is capable of highway use, its range will decrease significantly when used at high speeds.
Specifications:
Torque: 420Nm
Peak power: 16kW
Top speed: 100km/h / 62mph
Battery: 72V / 40Ah / 2.9kWh
Weight: 85kg / 187lbs
Range: up to 3 hours
Estimated release date: unknown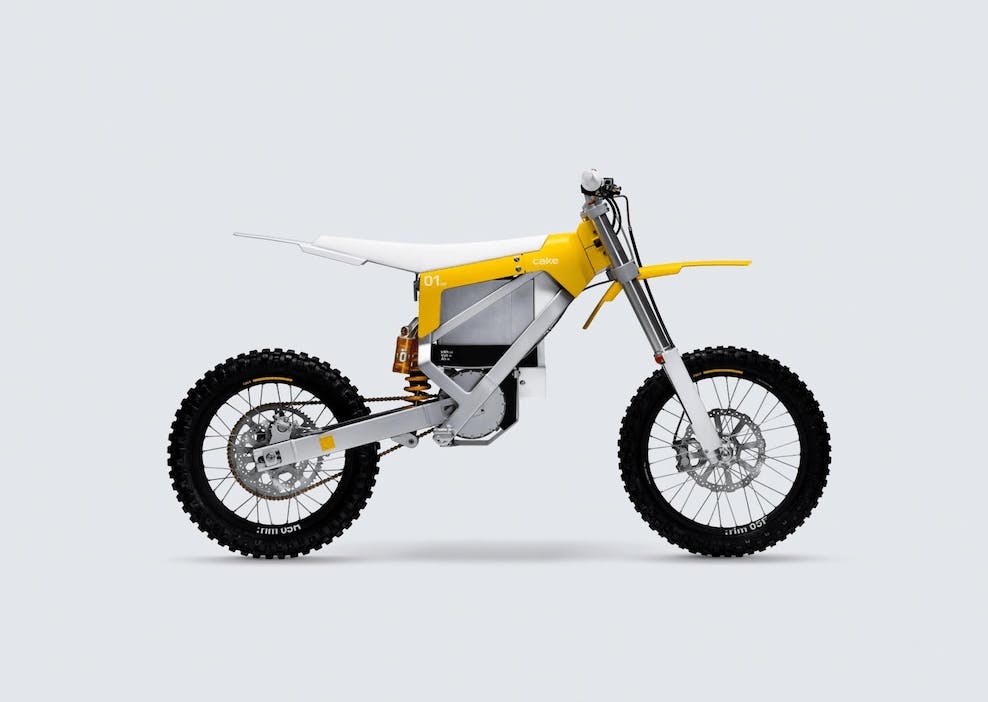 With its innovative design, the Bukk showcases itself as a leader in the power-to-weight ratio segment. Its drivetrain, consisting of a 72V battery and a 16kW motor, has been specially crafted to deliver an outstanding 420Nm of electric torque for swift acceleration and speeds surpassing 100km/h. To cater to diverse riding preferences, the Bukk also offers three different riding modes.
The Bukk's 2.9 kWh battery can be swiftly charged through standard electrical outlets (110 v or 220 v) and reaches 80% in just over 1.5 hours and 100% in 2.5 hours. With a weight of just 21 kg, the battery boasts a top-of-the-line energy density and a futuristic motorcycle design that is both lightweight and sleek. Moreover, the battery and frame have been ingeniously designed to allow for easy battery swapping, eliminating the need for any tools.
Specifications:
Battery Type: Lithium-polymer
Motor detail: PMAC Liquid-Cooled Motor
Battery Capacity: 21 kWh
Horse Power: 202 hp
Torque: 201 Nm
Top Speed: 273 km
City Mileage: 235 km
Weight: 270 kg
Charging Time: 80% charge in 50 minutes
Estimated release date: unknown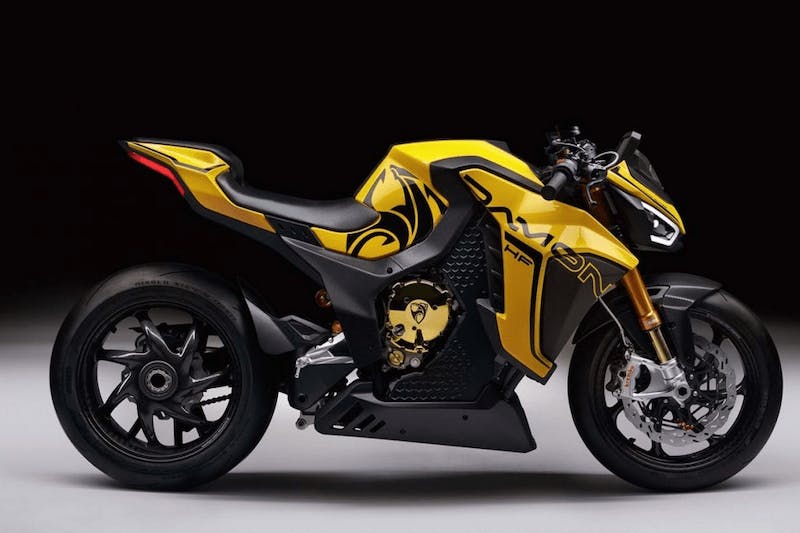 The HyperFighter is one of the new electric motorcycles that boasts an aggressive design and is equipped with features commonly found in sports bikes, along with exclusive technology from Damon. It is based on the HyperDrive™ powertrain platform and boasts an aggressive design. The HyperDrive™ system is the world's first monocoque-constructed, all-electric, multi-variant powertrain that provides speed, power, improved balance, and up to 200 horsepower. The high-power battery pack is integrated into the frame, providing a lighter ride. The CoPilot™ technology provides 360° awareness with continuous scanning and hazard warnings and uses predictive AI to enhance the rider's safety and security with every trip. The bike's on-the-fly ergonomics allow for easy switching between sport and commuter riding positions, giving riders confidence, comfort, and control.
Specifications:
Power: 136 HP (99 kW)
Torque: 850 Nm
Top Speed: 200 km/h
Battery: 17.7 kWh
Range: 357 km (221 miles)
Charge Time: 30 minutes
Weight: 255 kg
Estimated release date: unknown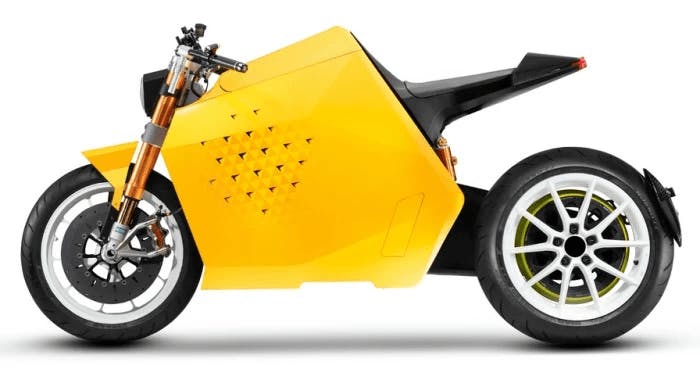 The DC100 offers a streamlined control experience to maximize your riding enjoyment. The smart control system integrates multiple components to deliver instant, adaptable acceleration with every twist of the throttle and intuitive, responsive controls, all managed with just your right hand.
Its simple braking process, utilizing a single brake lever linked to a rear-wheel braking system that integrates ABS, CBS, and TCS, eliminates the need for clutch and gear coordination in traditional motorcycles. The CBS system delivers the ideal braking force for any braking situation.
When riding on inclines, the DC100 detects the angle and activates the Hill-Start Assist Control (HAC) or Hill Descent Control (HDC) as needed. Upon releasing the brake lever, the DC100 smoothly moves forward or backward with high torque at a low speed of 7 km/h (4 mph).
In the future, with Electric Power Steering (EPS) and a 6-axis Inertial Measurement Unit (IMU), the DC100 will be able to balance itself. The EPS and sensor module will also allow the motorcycle to follow a previously set target, making it a "jogging companion".
Moreover, the Davinci Motor app will include a remote control feature for new functions such as automatic parking and remote calling.
Specifications:
Power: 169 hp (126 kW)
Torque: 35Nm / 28.8lbft
Battery: 21.5 kWh
Charging time: 80% in 40 minutes
Top Speed: 149 mph (240 km/h)
Weight: 564 lb (260 kg)
Estimated release date: unknown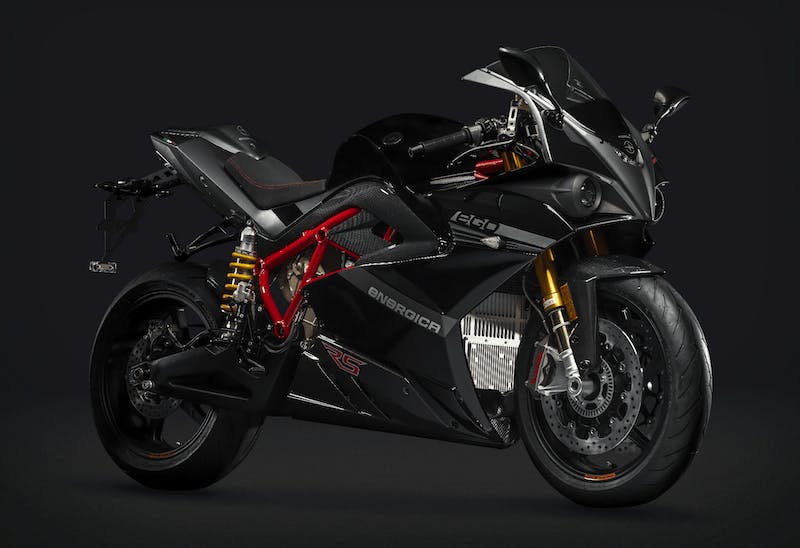 The Ego is available in three models: Ego, Ego+, and Ego+ RS. The standard model has an average city range of 200 km, while the other two versions have a range of approximately 420 km.
It can reach 0 to 100 km/h in 2.8 seconds, powered by a 149 hp/110 kW continuous and 171 hp/126 kW peak engine. The Ego weighs 282 kg, while the advanced versions, Ego+ and Ego+ RS, weigh 260 kg.
It has 4 driving modes (Eco, Standard, Wet, Sport), 4 braking modes, Park Assistant mode, and ABS with a rear wheel anti-lift system in its electronic features.
Specifications:
Motor Type: Hub-mounted Motor
Range: 40 km
Power: 67.5 kW
Torque: 75 Nm
Transmission: CVT
Top Speed: 33 mph
Estimated release date: Summer 2023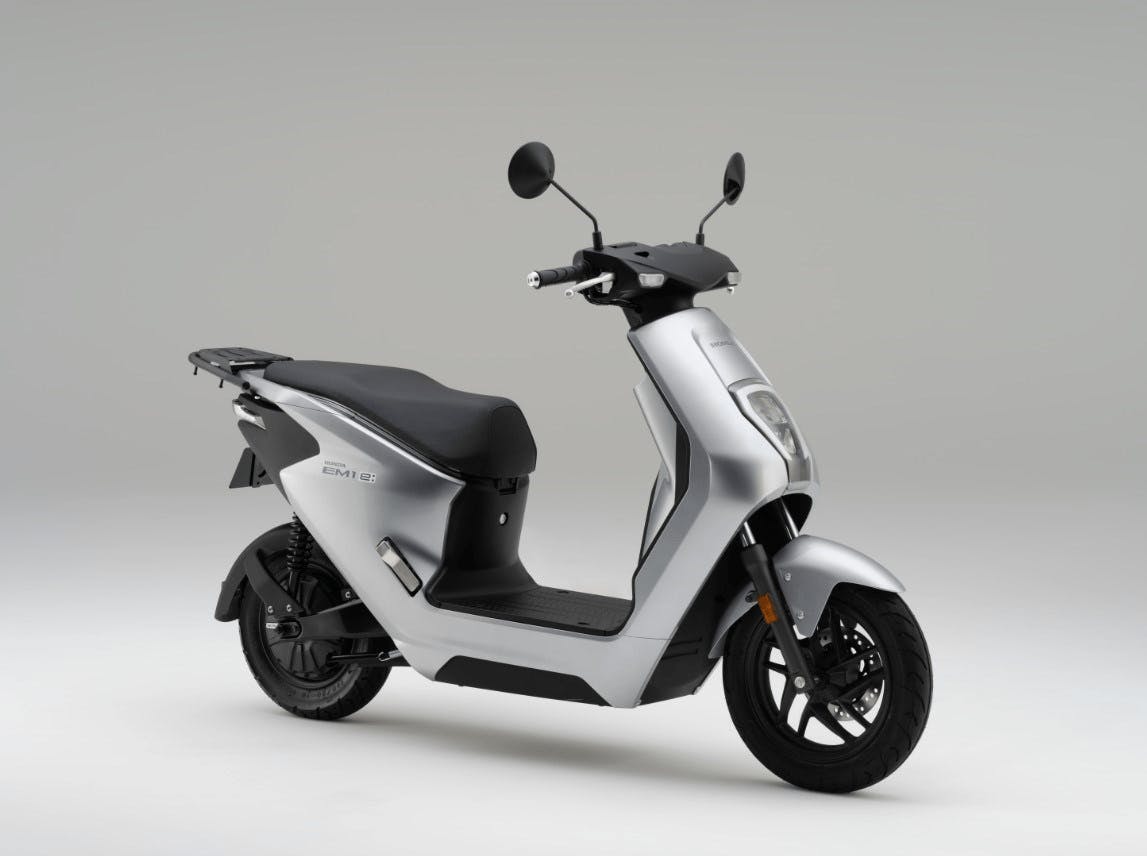 The EM1 e, set to be launched in the summer of 2023, is the first electric two-wheeler from Honda for customers in Europe, and the first model to be revealed after Honda declared its intention to bring out 10 or more future Honda motorcycles by 2025. This is a noteworthy initial move towards reaching Honda's goal of achieving carbon neutrality for all of its motorcycle lineups by the 2040s.
The "EM" in the name of the vehicle stands for "Electric Moped." The EM1 e is targeted towards a youthful demographic seeking convenient and enjoyable urban transportation. Its compact, flat design and sleek appearance set it apart and give it a distinct identity within the Honda range. Ideal for quick trips in the city and for commuting to work or school, the EM1 e offers an efficient, quiet, and emission-free transportation option that aligns with current urban mobility standards.
The EM1 e is driven by the Honda Mobile Power Pack e, which has been constructed with a strong emphasis on sturdiness, dependability, and quality. One full charge will provide a riding distance of over 40km. The Mobile Power Pack (MPP) is designed to be resistant to various temperatures, humidity levels, shocks, and vibrations. The MPP, as its name implies, is a replaceable battery that can be easily taken out of the EM1 e and charged at home.
Specifications:
Top speed: 200 km/h
Power: 50 kW
Aerodynamic optimization: Face-plate, winglets, aero-disk
Rider triangle: Committed - track oriented
Brake system: Hydraulic brakes with dual channel Bosch abs
Estimated release date: unknown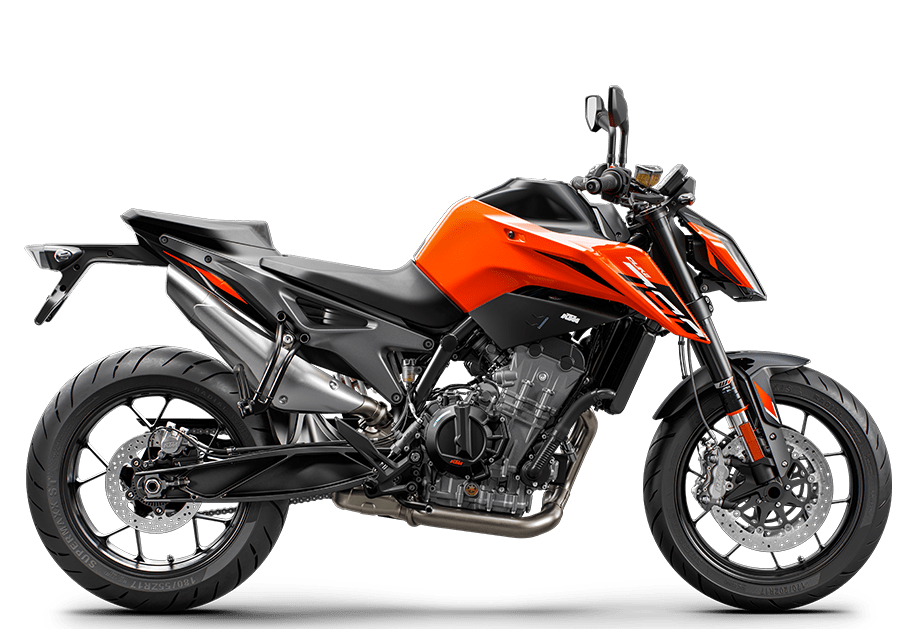 Since most of the desired information about the F99 is unavailable, it is best to compare it to its closest road-going counterpart, the F77. The F77 generates 100Nm of torque and has a 10.3 kWh battery capacity. The standard, street-legal F77 can travel 176 km and weighs 207 kg. However, the F99 is a race track version, which means it is likely lighter, has fewer lights, and uses carbon panels. Its range may also be reduced due to the higher performance and track-oriented design of the F99.
Specifications:
Battery: 4.9kWh
Battery life: 4,000 cycles
Range: 104km
Loading time: 5 hours
Power: 8.1kW (10.9hp)
Weight: 158kg
Estimated release date: unknown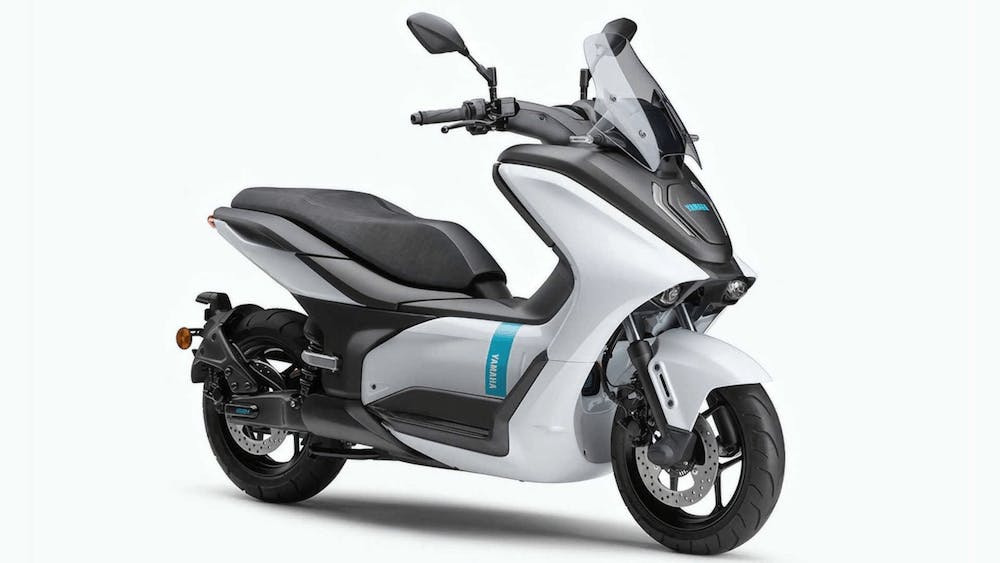 Yamaha looks set to expand its line-up of electric two-wheelers with the new electric motorbike E01. Powered by a 4.9kWh battery, the E01 promises a range of 65 miles and a peak power output of 8kW. Unlike the Neo, the E01 does not have removable battery technology, but it does have fast charging capabilities, allowing for a 0-90% charge in just one hour. The E01 is already on sale in Japan, but it is expected to make its European debut later this year.
Conclusion
In conclusion, the imminent future promises to be an exciting year for the electric motorcycle industry with some of the best electric motorbikes set to hit the market. From Yamaha's E01 to Energica's Ego, the new electric motorcycles are designed to cater to a wide range of riders, from urban commuters to adventure-seekers. With advanced features such as fast charging capabilities, impressive range, and powerful performance, these new electric motorcycles are sure to shake up the two-wheeled world. In addition, with the increasing focus on sustainability and environmentally-friendly transportation, the demand for electric motorcycles is expected to soar. Whether you're a seasoned rider or just starting out, there's never been a better time to get behind the handlebars of an electric motorcycle. With so many exciting options on the horizon, the future of motorcycling looks bright and sustainable.