Have you ever bumped into a weird product in a store? One you have no idea where and how to use?
I have. It was a green rolling jade fixed on a handle, and it could be found in almost any store in China. Later it turned out to be nothing but a face massager—a common item among Chinese women.
But this blog post is neither about China nor about face massage. It's rather about product positioning. If you don't position your new invention correctly, then consumers won't know why they need it or what to do with it—just like me staring at the rolling jade! This is exactly what makes positioning an essential part of any product.
Read on to find out what is positioning in marketing with the help of a clear product positioning definition, learn why product positioning matters, the main steps of the product positioning process, and 5 product positioning strategies. And once you reach the end of this article, you'll be able to understand and enjoy some of our very own product positioning examples.
Without further ado, let's jump in!
What is Product Positioning?
"After all, what is product positioning?", you may be wondering.
Let's try to come up with a proper product positioning definition.
Product positioning is the process of deciding how you want your product to be perceived by your customers and communicating that image to them through the most effective channels. In other words, it is the guiding message you try to put into your customers' minds.
Positioning can make or break the success of the product, which is why many entrepreneurs take time to think about what they want their product positioning strategy to be. This includes analyzing the market, understanding your customers' pain points, and identifying your products' advantages over your competitors. All this will help you choose the best sales strategy and conduct your marketing campaign in the best way possible.
Why is Product Positioning Important?
Now that you know what is product positioning, let's understand its significance.
When positioning your product, it's important to realize that not all products are going to appeal perfectly to everyone.
If a company is trying for broad messaging, then it may say something or make an argument that doesn't resonate at all with anyone in particular and instead fail miserably. That's why companies need to figure out who they're marketing towards specifically and what the value of their product would be like if targeted toward those people before anything else can happen!
For example, let's imagine we're marketing a cool-looking yet affordable skeleton watch. It would be a mistake to hope that this kind of positioning would ever appeal to an upper-income audience. The latter would simply take no interest in this kind of a watch since affordability is not what they're looking for. Thus, it is key to understand which segment of the market would really need and want your product.
At the same time, this doesn't mean that you should limit yourself to only one positioning. Marketing is all about testing, so if your product is of a kind that may be attractive to several demographics, you should, by all means, develop a separate message and positioning plan for each segment. This may be the case with some pet products, such as toys or fountains, which can be applicable for both dogs and cats.
To sum up, a good positioning guarantees you the following benefits:
Finding the competitive edge in the fast-changing market;
Developing a unique and effective promotional strategy;
Meeting customers' expectations;
Boosting customer loyalty;
Reinforcing your brand's name;
Attracting more customers from different segments;
Presenting your product's key features effectively.
Thus an appropriate product positioning allows you to create a tailored message to resonate with your customers and convert them effectively.
Main Steps to Positioning Your Product
One truth about product positioning is that a business might be able to strengthen its hold on a market but it cannot entirely determine which position its product occupies. The market is the only entity that can determine a product's position in it: It is the customer who decides how well placed your product actually is in relation to other products and this only becomes apparent after you have tried marketing it.
This said a product's position lives in the minds of its customers and the public. It represents all of their experiences with a product, including emotional reactions to seeing its logo or hearing it mentioned. But despite this, you have an important role here too: you should come up with the most convincing way to present your product and communicate it with your customers.
Below we'll discuss a few steps of the product positioning process that will help you get to a compelling product positioning.
Step 1: Find out What Your Customers Think about Your Product
One of the best ways to delve deep into your customer insights about your product is the Sean Ellis survey. It not only allows you to figure out if your startup has hit product/market fit but also lets you understand who loves and uses your product, what they'd do without it, how many competitors are in the space, and why people buy from them over others.
Here are the three simple questions that will reveal all these 'secrets' to you:
1) How would you feel if we removed our product/service tomorrow—happy, unhappy, disappointed? Why?
2) What is the key benefit you get from our product/service?
3) Which product would you opt for using as an alternative?
The second question is especially important since it allows you to understand what is the key value your customers get from your product/service. With this information in your hands, you can focus all your efforts on ensuring more customers see this value.
Step 2: Determine the Market You're in
If you've built a product then you've definitely built it with a certain market in mind. Say, if you've built an SSD, you're playing in the technology space. As simple as that.
Based on the data you get from the first step you can easily identify your market. There will likely be a group of people with similar profiles who all say they'd be upset without your product and describe a common benefit from using it.
Step 3: Get to Know the Persona You're Going After
Now that you know your customers' opinions about your product and your market, you should focus on your target audience.
To target your ideal personas, you need to learn more than just some basic information about them like their age, geography, and position. You will also have to know how they view the world, what their fears are, what they dream about and strive for, people who influence them, etc.
There are basically three ways you can gather this information:
Surveys
Speaking directly with small focus groups of people within a certain demographic range (for instance, an age group).
Your goal is to get a sense of who these people are as individuals rather than what statistics say. Only then can you successfully market yourself toward those specific demographics
Step 4: Determine the Market's Maturity
One of the key factors to consider when determining your product positioning is the market's maturity, meaning how saturated the market is with products like yours. Here you can face three kinds of situations: relatively new market, established market, and hypercompetitive markets.
If you're entering a relatively new market with a new product and no competitors yet, your primary task is to make clear the problem your product solves. How else would you make people want to buy something new otherwise?
In case you're trying to compete with several other big players in an established market, it's enough to state that you are in that specific market. However, to have the edge, you should convince people why you exist, what makes you different from others and why they should choose exactly your product.
As to products in a hypercompetitive market, there is a universal overlap of product features and benefits between competitors. To break off this red ocean and survive, you need to think of new creative positioning, perhaps a brand new category, which would set you apart from others and open a blue ocean.
This was exactly the case with [yellow tail]—an Australian wine that managed to boost its sales against the background of all the existing wines in the US. They considered the fact that the wine industry worldwide promotes the beverage as one with a long history and tradition, its target audience in the US being upper-class educated professionals. Then they revolutionized the industry by introducing non-traditional wine with the lowercase spelling of the name—[yellow tail]—coupled with the vibrant colors and the kangaroo motif to echo Australia and make people smile.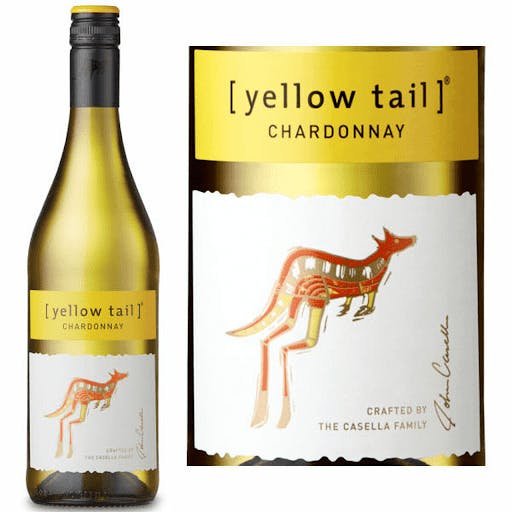 Unlike traditional wines, the bottle contained no reference to the vineyard at all. Instead, it promised to jump from the glass-like an Aussie kangaroo. As a result of all these fun elements, [yellow tail] appealed to a wide range of alcohol beverage consumers and the wine's sales took off.
Step 5: Determine People's State of Mind
Ever wondered what goes through your customer's mind before they make a decision to buy a certain product? Well, a lot! But all that goes down to four key psychological forces:
Push (dissatisfaction with the product in use)
Pull (attraction by a new product)
Anxiety (emotions related to the new product)
Habit (staying true to one's current behavior)
The reason people switch to a new product can be two-fold: either they are not satisfied with how their current product solves their problem (push) and/or the new product offers something so appealing to them that they decide to make a switch (pull).
Generally, push and pull are the standard demand generation catalysts. That's why oftentimes the combination of these two forces convince consumers that your brand's product may just fit what they are looking for – or not!
When this happens, people pass on to the next stage—anxiety about the switch. Here's what they may be asking themselves at this point of decision-making:
Will the product help me solve my problem?
What could go wrong if I make the switch?
This process of undergoing an internal struggle is the exact time to address their concerns and win their trust.
Another factor to be considered is the habit. Existing habits often keep people back from adopting a new solution. Thus, it's essential to make sure the consumers don't have to spend much time and effort to learn to use your new product.
To sum up, if push and pull convince the consumer to choose the new product, anxiety and habits determine if they will indeed switch brands and should be addressed accordingly.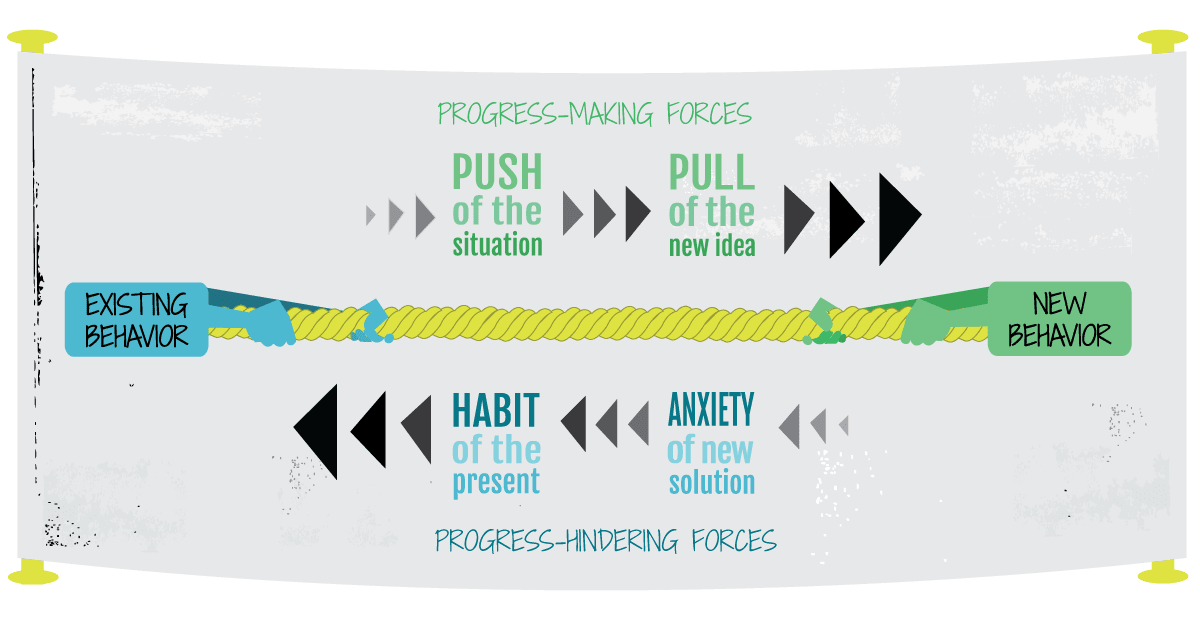 (Source: Mind the Product)
Step 6: Do Competitor Research
Successful product positioning requires two things—crafting the right message for the market segment most likely to buy the product and making it clear to them why they should choose your product over other options.
In the case of PooPail, we managed to hit that perfect positioning by presenting the product as the world's first 2-in-1 system for scooping and storing waste. It was indeed the first one of its kind among similar products on the market and combined these two essential functions—scooping and storing—for pet parents. The result? It appealed to the pet parents a lot and later raised over 500K during the crowdfunding campaign!
Overall, to have a competitive advantage over your competitors, you should look at the emotional triggers they are missing. This will allow you to figure out how to carve out an enviable place in consumers' minds.
Step 7. Offer a Unique Value Proposition
Consumers are not going to buy your product because of the beauty of your eyes. What they are indeed interested in are the benefits which will solve their problems. Thus in presenting your product you should not only know all the benefits, features and advantages offered by your product, but also decide and communicate to your consumers its key benefit. For instance, in the case of Cheerble S Fountain (later rebranded as Drinkie), we came up with this positioning: "Your Pet's Favorite Self Cleaning Fountain". The fountain's self-cleaning function was its unique value proposition and we proved to be right in deciding to stick to it.
Step 8. Craft the Right Message
Here it's important to not only choose the right words to describe your product in the best light but also choose the tone of your voice. Will your consumers prefer a serious positioning statement? Or would they prefer a humorous one? How well will your message be accepted? These are some of the questions to bear in mind when it comes to writing your positioning.
Step 9. Select the Right Channel
Now that you know your audience, the market, and your product's key benefits, it's time to think about which communication channels you are going to use. Depending on the segment of your audience, the channels may differ. For some of your consumers social media would work, whereas others might prefer traditional channels like billboards, TV, and radio. The important thing to remember here is that your positioning statement should be adjusted to the respective communication channel to make the most out of it.
Step 10. Maintain your Brand's Position
Product positioning is a kind of promise: Once you have established it, you should stay true to your word so your consumers keep coming back to you. For this, you should never alter the quality of your product or drastically change prices.
5 Effective Product Positioning Strategies
Companies often put a lot of effort into developing new products, but they don't think about how consumers will perceive the product once it is available. Product positioning means understanding your consumer's perspective before releasing any final version to market. At this point, you may be asking yourself: What is the best product positioning strategy?
Well, here are five of them to help you get the best out of the product positioning process!
Characteristics-based positioning: Which car comes to your mind when you say safety and durability? Volvo, right? What about reliability? Definitely Honda! One of the most widely-used strategies is creating an association between the product and a certain characteristic or benefit. Using this product positioning strategy, brands make consumers choose based on brand image. But, of course, it's important to remember that although creating associations in your consumer's mind already gives you an edge, it's not enough: consumers will first and most be interested to know how that very characteristic will indeed solve their problem.
Pricing-based positioning: Companies using this product positioning strategy mainly focus on the price point. The brand can position itself as offering the most affordable product or service. We all know at least one shop or supermarket, where we can get the products/services we need at a really low price. And we do stick to them without looking for other options as long as we feel satisfied with the quality or what we buy.
Quality or prestige-based positioning: There are brands that charge high prices for their products/services but justify this by high quality. They can also offer extra benefits or features to make customers feel they are getting their money's worth from them. These kinds of brands attract customers through their reputation. A good product positioning example based on quality is Nike, which positions itself as a high-quality, fashionable athletic wear for athletes who want to perform their best. Their shoes and clothing are made of the highest quality materials that help keep you comfortable while performing at your peak potential. The use of this kind of product positioning strategy makes the brand popular both among athletes and anyone interested in sports.
Use or application-based positioning: Another way many companies communicate their image is by creating an association between their product and a specific use or application. In this context, a good product positioning example might be the telecom companies. Each of them positions itself by offering a certain USP, such as unlimited internet, high-speed internet, low prices on roaming or calls, etc. There are also cases when companies deliberately introduce new applications to expand the brand's market. For instance, some cat products like fountains can start positioning themselves as applicable for dogs too. Another example might be a wine dispenser, which could position itself not only as a home appliance but also as a useful piece for restaurants or bars.
Competitor-based positioning. Companies may often choose to go with this product positioning strategy to present themselves as an alternative to their competition: The key is to put forward one's own advantages. This helps the brand to draw the picture of a better and more unique product in the consumers' mind. For instance, at some point 7-Up positioned itself as "7-Up Is The Un-Cola", implying that it's not harmful for the consumers like Cola. Or consider the case of Tylenol, which included the following statement in one of its ads: "For the millions who should not take aspirin". Here it went on to point out all the adverse effects of aspirin ("If your stomach is easily upset…or you have an ulcer…or your suffer from asthma, allergies, or iron-deficiency anemia, it would make good sense to check with your doctor before you take aspirin. Aspirin can irritate the stomach lining, trigger asthmatic or allergic reactions, cause small amounts of hidden gastrointestinal bleeding.") And then only it presented the brand as a solution ("Fortunately, there is Tylenol…."). As a result, Tylenol's sales took off, turning it into the No 1 brand of analgesic today.
Product Positioning Examples
Finding the right positioning is no easy stuff. Fortunately, Prelaunch.com—an all-in-one product validation platform—allows testing the product's positioning and finding the best working one.
Now let's consider a few examples from the testings we carry out on this platform.
The first product positioning example we'll discuss here is S Tier Gear—unique gaming gloves using cutting-edge CryoTek technology to keep gamers' hands cool and sweat-free. In positioning it, we first focused on the sweat-free feature, comfort, and trendy look.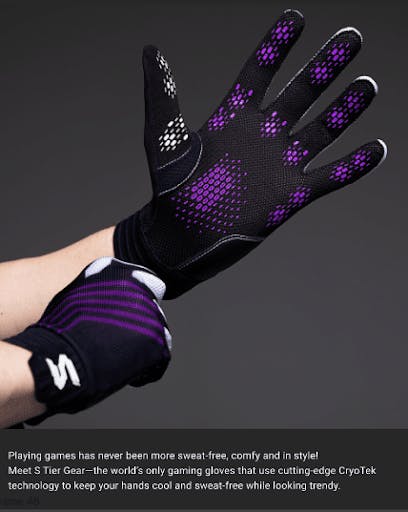 The results were pretty good: 19.59 subscription rate (against 20% benchmark) ,2.44% price validation (against 5% benchmark) and 12.44% sub to reserve (against 15% benchmark).
Nevertheless, we decided to improve them even further focusing on the sweat element only, as it's the major problem gamers face when playing. Thus, we started the page with the following statement: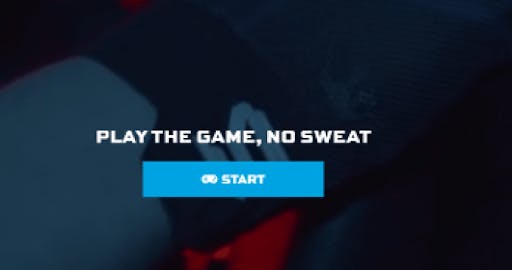 The statement was itself appealing with the Start button very much urging to be clicked right away and showing the main video of the product.
We then continued with a short explanation of the technology behind the gloves: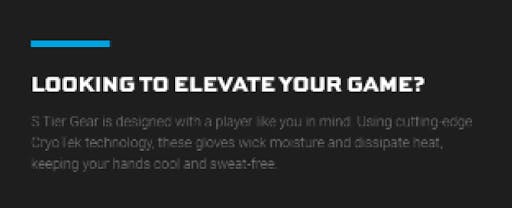 As a result of this positioning tweak, we had really amazing results, bringing us closer to our benchmarks, and even exceeding them in the case of two metrics: 22.13 subscription rate (against 20% benchmark), 3.61% price validation (against 5% benchmark) and 16.30% sub to reserve (against 15% benchmark)!
Another interesting product positioning example was Real Graphene—a power bank that uses fast-charging graphene technology. Here we did lots of positioning testing before we hit the perfect one.
We first tried to focus on the graphene technology, which ensures high speed and excellent performance.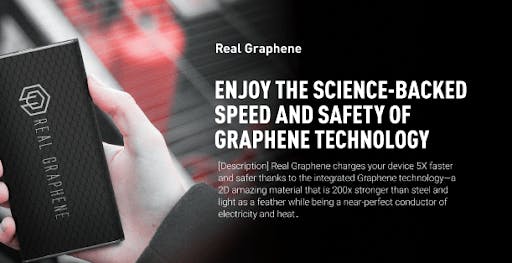 Then we tried to make it look simpler and more comprehensive: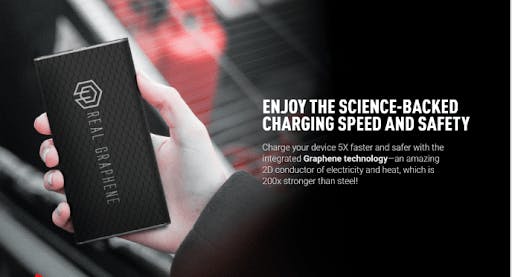 However, the results weren't impressive. So we started playing with the charging time, showing that it can charge the phone in under 7 minutes.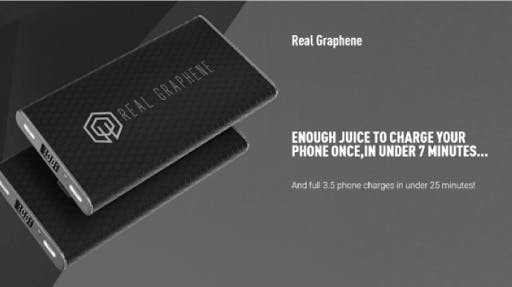 And finally, we hit the positioning that really worked!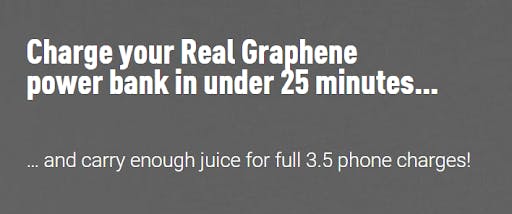 This positioning was a success as it reduced the whole message to numbers and showed the full potential of the product right away—the power bank gets charged itself in under 25 minutes, following which it can provide full 3.5 charges for a phone. Who wouldn't like 3.5 full phone charges in only 25 minutes?
The final results spoke for themselves:
21.02% subscription rate (against 20% benchmark)
2.75% price validation (against 4% benchmark)
13.08% sub to reserve (against 15%)
This kind of testing shows how hard it may be to come up with the right positioning. But Prelaunch.com's data-driven analysis makes the process easier and more controllable, allowing users to come up, choose and test their product's positioning, and based on this hit the perfect product-market fit.
[Join Prelaunch.com Today. We'll help you hit the perfect positioning!]
Final Thoughts
The process of developing a product positioning strategy is critical to the success or failure of that product. The phrase "You never get a second chance to make a first impression" certainly holds true here!
Considering the importance of product positioning, you should realize it's not possible to come up with a successful positioning overnight. The product positioning process indeed requires lots of thinking and effort. First of all, you need to find out your audience's opinion, who your target persona is, the market maturity, etc. Besides, you have to stick to a certain product positioning strategy, focusing on the characteristic, quality, price, application, or comparison with competitors. And above all, to be able to finally hit the right product positioning you'll need to test a lot and track data to see how that specific positioning performs. All these steps will give you an idea of how to position a product in the best way possible and make it easier for you to leave your mark on this world!
Now that you have a clear answer to "What is product position?" and know all the nuts and bolts of the product positioning process, look at your product attentively. Think about it. Feel it. Listen to it. What is the message you want your consumer to take with them once they get your product into their hands? What is the one word, one phrase, or one sentence you'd like to imprint in their mind?
That's most probably your product positioning! Go test it.
Related Articles: