Watches have been a trend since the 1800s. They have become a classic accessory that's also functional in many ways. One may choose from a simple analog watch to a smartwatch. Many buyers may consider watches to be a great option to upgrade an outfit. On the other hand, some may collect timeless design watches.
The cost of watches may range from a few hundred dollars to a million dollars depending upon the make and the brand. For this reason, investing in the watch industry may prove to be of great value.
If you wish to expand your watch business, learning about watch trends and what's hot in the market may help significantly. Moreover, you may use platforms such as Prelaunch.com for market validation services for your business. The platform will prove to be useful in evaluating the buyers' interests with reliable data, ultimately giving you an edge in the market.

Overview of the Current State of the Watch Market
The watch market is extremely competitive due to domestic and global brands. Some of the most luxurious watch brands are Swiss names like Rolex, Omega, Patek Philippe, Audemars Piguet, and Grand Seiko. As these brands are popular, they have built a reputation in the market with a loyal customer base.
Leveraging the power of the internet using social media and online promotion, these brands are thriving. As per the reports, the current market size is USD 101.05 billion in 2023, which is estimated to rise to USD 1408.88 billion by 2030. This CAGR of 8.41% ensures the profitable side of the watch industry.
Healthcare Concerns
This rise is also linked to consumer demand and current watch market trends. Many consumers are demanding luxury combined with smartwatches to keep up with their active lifestyles. They are looking for high-quality and resilient watches that look sleek and serve the purpose of a smartwatch. The current lifestyle and awareness of health may be one reason for the popularity of smartwatches.
These IoT-based watches not only offer physical activity-related records, but they can connect the users to their other devices. The integration of such controls can give them more freedom to be connected on the go.
Physical Stores
The high-end brands choose stores that are within reach of a large number of customers to increase sales. They may come to check out a large selection of watches and add to the retail statistics of the products. So, apart from browsing and purchasing online, some customers may tend to gravitate towards stores to buy pricey watches.
Timeless Classics
On the flip side, those who like timeless strapped watches still look for vintage designs and classic pieces. Therefore, a huge market aims to create new models inspired by the old ones. For instance, the trend of colorful watch dials was back in 2020, with a bright Rolex screaming the 70s style.
The brand also released colored Oyster Perpetual dials the same year as a part of the coolest watches. Buyers enjoyed the look of coral red, Tiffany blue, green, and yellow dials. Hermes followed Rolex and released colorful dials to compete in the market. Another notable release was the Heuer Chronograph honoring the 60th anniversary.
Although several brands are already established, there is room for new watch companies to enter the market. One of the most significant tools in establishing a new company is market validation services.
Power of Internet
Furthermore, the power of the Internet can be used for retail growth. The majority of people use mobiles, laptops, and tablets. Targeting their online ads and surveys may help in creating brand value. Anytime access to the internet is undeniably powerful for old as well as new businesses.
The ability of the brand to personalize a design or cater to special buyers also affects the purchasing decisions. Apart from market value evaluation, one way to create a brand's name is to use high-quality, durable watches with premium and sustainable materials. Their products will speak for themselves.
How Did COVID-19 Impact the Watch Market?
During the peak of COVID-19, there was a decline in the usual watch market. The industry saw a shift in the confidence of buyers due to their changed priorities and needs. As the impact was on the export and import of the market, there was instability in raw material sources, packaging and delivery.
Another direct impact was on the demands of the consumers as they were more inclined to get smart wearables to monitor health on the go. This opened a huge market for smartwatches with functions such as heart rate monitors and SPO2(oxygen in the blood) calculators. The pandemic may be over, but people are still looking for a dynamic blend of luxurious and modern technology.
Emerging Watch Trends
Here are the latest watch trends that have gained popularity over the years.
Smartwatches
As discussed earlier, the market for smartwatches has been on the rise. This rise in smartwatch sales has led to a decline in traditional watch sales. Most of the young population chose smartwatches for their convenience and features.
Smartwatches are successors of traditional watches as they have new technological features. Brands such as Apple, Samsung, and OnePlus have smartwatch options for buyers.The ability of these watches to store data and sync with other devices makes them more than just a time-telling device.
Many people who love technology watch trends to stay connected and monitor their fitness prefer smartwatches over other variants. This new trend is great for watchmakers who have kept up with the changing demands. On the other hand, traditional watch craftsmen may consider this hard to compete with.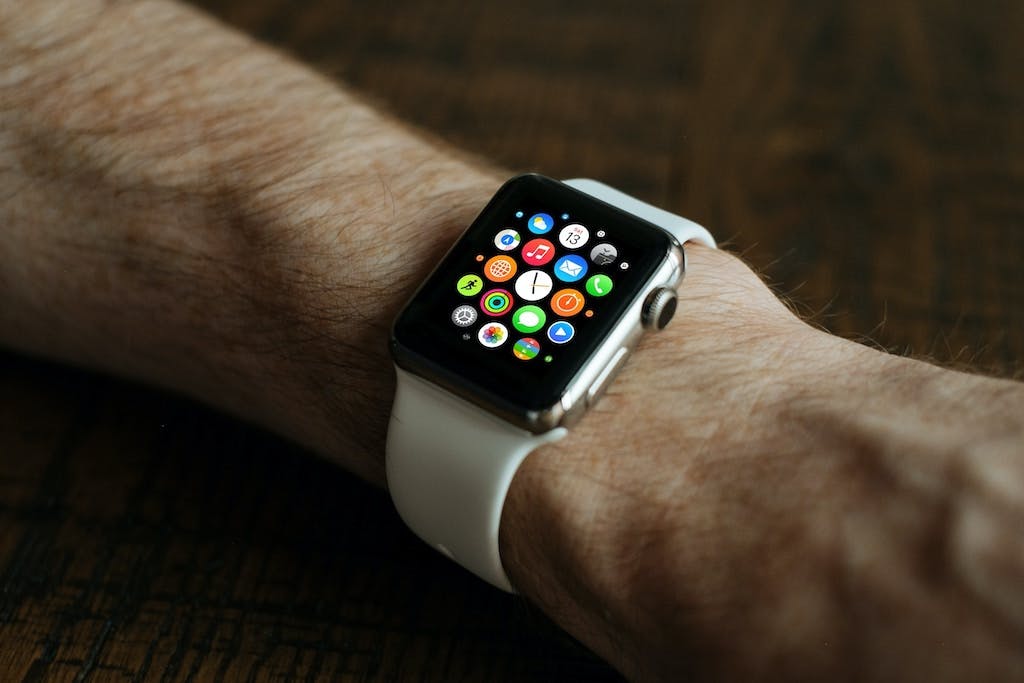 Sustainable Watches
Another trend that has been making the rounds is sustainable watches. These may be made from wood, recycled metal, environment-friendly dyes, and recycled plastic. Some sustainable options may include vegan leather and silicone.
The biggest concern of environmental pollution may come from watch manufacturing and battery waste. Therefore, sustainability should also focus on making these watches long-lasting with minimal battery use to operate.
When focusing on manufacturing sustainable watches, you may get certifications such as Social Accountability International (SA8000), International Labour Organization (ILO), B Corporation (B Corp), and ISO. Along with eco-friendly material, the buyer will also consider such certificates when making a conscious choice.
Vintage and Retro Styles
We know that classic vintage watches can never go out of style. Buyers love them for their nostalgia and longevity. Now, manufacturers can leverage this demand and combine sustainability and new technology to revive retro watches.
This way, the buyers can enjoy wearing retro designs while getting the features of advanced watches. New watch companies may take inspiration from Cartier, Fusalp, Rolex, and Chanel to deliver their take on retro watches.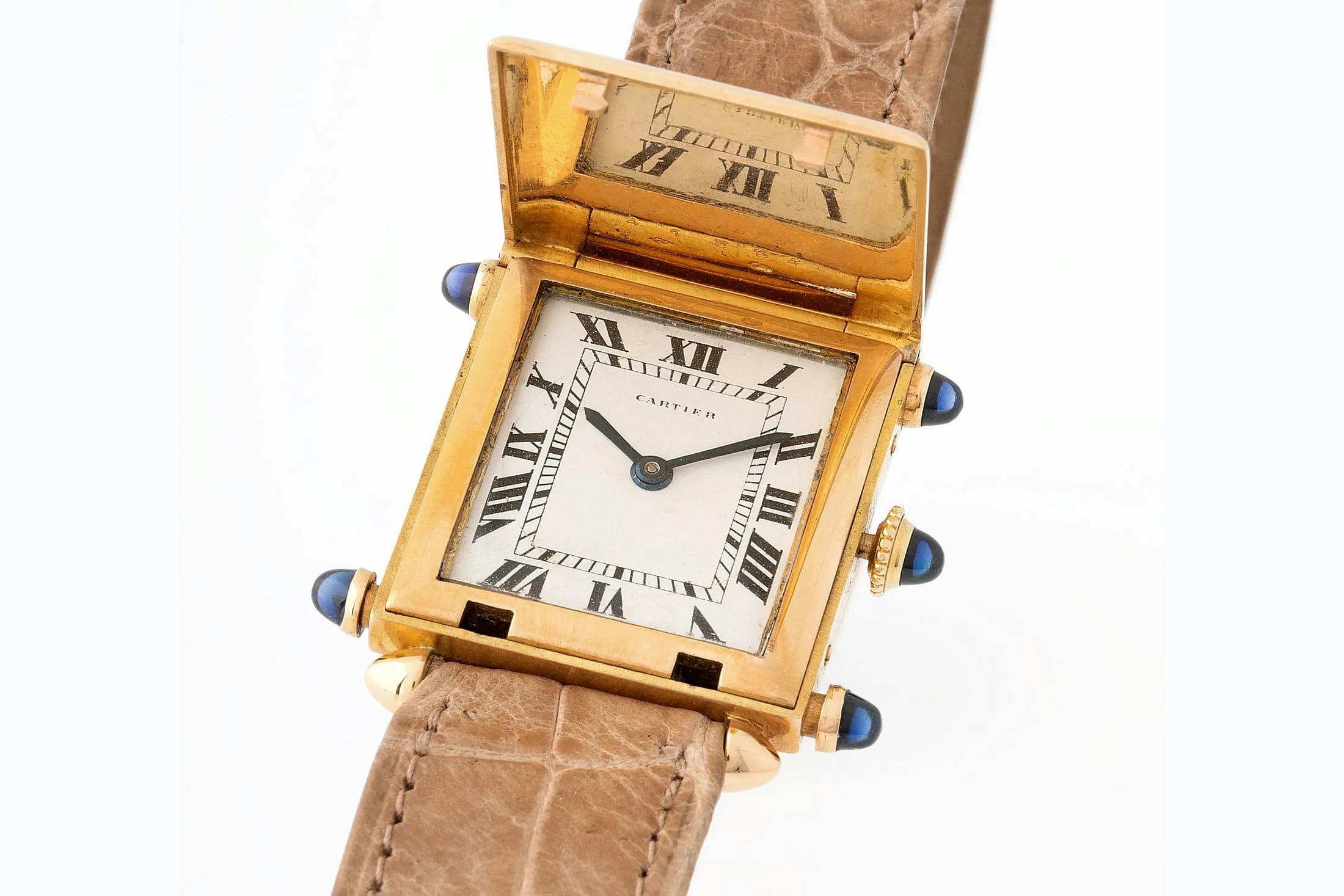 Customization and Personalization
One easy way to customize watches is to change the straps and colors of the dials. This can be done for both traditional and smartwatches. For personalization, one may give options to engrave names or dates of special occasions.
Custom-made watches may be made with a specific engraving or stone dial. For instance, Richemont and Piaget brands offer malachite stone dials.
Another great option for those who love vibrant pink is the Carrera from TAG Heuer and Oyster Perpetual Bubble and Day-Date by Rolex. Gucci also released an 18ct gold version with chrysoprase faces in their grip collection range.
Innovations in Watchmaking
Several aspects of watchmaking have been upgraded when it comes to materials, technology, trends, and sustainability. With the changing times, consumer demands have changed regarding features and design expectations. Here are some current innovations in trending watches.
Material Innovations
Watches may be made using various materials such as plastic, silicone, ceramic, titanium, stainless steel and, metal or alloys. Some precious watches are made using platinum, gold and silver. Less precious metals such as copper and tungsten are used to make watches more affordable.
From a sustainability point of view, manufacturing can be done using recycled metals and plastics. Earlier watches used to have gravity-powered movement, which was then replaced by quartz in 1964. This innovation helped increase accuracy and precision. Quartz, used to power watches, is abundantly present in Earth's crust and is gray in color.
Another durable material used in watches is Carbon fiber. It may be used to construct bezels, cases, and dials of watches. The combination of rubber, silicone and metal offers a durable yet flexible design for those who are on the go and active. Combining these materials not only gives durable watches but also makes watches work under high water and air pressure.
Technological Advancements
Adding smart technology to traditional watches is one way to attract consumers who want more than just a time-telling accessory. Technological innovations ensure the watch is accurate and durable. Most mechanical watches with balance springs and gears were still accurate and intricate in their design.
Furthermore, with precision techniques such as quartz crystal oscillators, the watches moved from mechanical to piezoelectricity.
Combining this with battery-operated modern watches, consumers get a long-lasting piece. Recently, watches have been integrated with wireless smart technology. They are equipped with GPS navigation, phone access and on-the-go tracking. Moreover, they are rechargeable; hence, they do not rely on replaceable batteries.
This has been possible due to microelectronics in watchmaking. Over the years, manufacturing processes such as 3D printing and computer numerical control (CNC) machining have taken over. These allow for bulk manufacturing without compromising on precision and quality.
Watch Design Trends
The current demand for watch designs depends on the top watches in fashion and functionality for the users. Contemporary watches with silver, rose-gold and gold tones are in trend. Dial colors of pastel colors or neutral tones are also in trend to add a casual touch to trendy watches.
In addition, violet tones, champagne colors, and a combination of pink and shimmery gold have been one of the top choices for hot new watches.
Adding gems and novelty designs on the dials can make a simple watch turn into an extravagant one. For smart watches, smaller dials with more feminine bands may be a new trend, as plastic and silicone ones tend to be more masculine for women.
Sustainability in Watchmaking
As discussed earlier, manufacturers need to be responsible and sustainable to make an impact in the industry. With the use of eco-friendly materials and ethical manufacturing, they can create a brand that caters to a larger consumer group. They can be innovative with materials and designs as long as they are sourced ethically.
Apart from this, the companies may offer recycling for older parts so that watches don't end up in a landfill. They may provide repair services and parts of the watches that need replacement. These parts may be made via 3D printing or CNC machining for accuracy. Metals such as platinum, 925 silver, 18K gold, and titanium are great for luxurious watches that are built to last.
For instance, Breitling was transparent about its gold source being Colombia's artisanal Touchstone mine accredited by a Swiss non-profit. They sourced the lab-grown diamonds by a certified New York City-based supplier.
In addition, bamboo, recycled plastic, and rubber are eco-friendly materials that are long-lasting and super affordable. Besides, adding manufacturing technology such as a dial powered by an ultra-thin, self-winding Caliber PF703 movement and platinum micro-rotor will ensure sustainable use.
Another example of a sustainable green watch brand is Ulysse Nardin for the latest Arctic Night diver collaboration, Norrøna. They are using carbonium, which is an alloy taken from airplane scraps fitted with straps made from fishing nets. They are building a sustainable brand while also cleaning the oceans.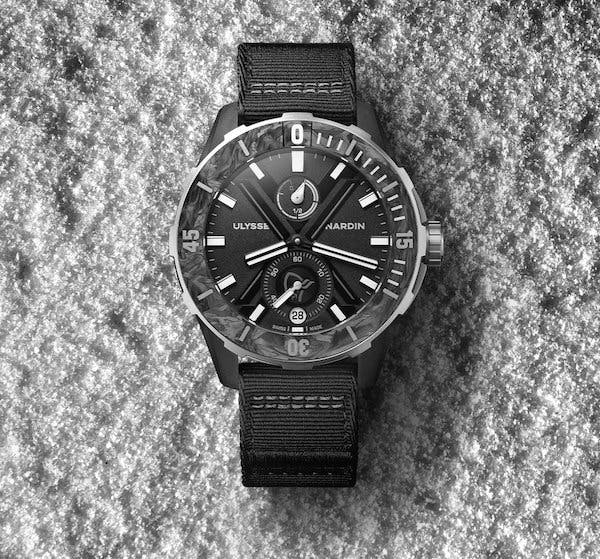 Lastly, Bamford London and Land Rover joined hands in sustainable efforts when they released non-leather straps for their watches. Instead, they used straps made from corn and canvases. These changes may seem small; however, they can have a massive impact on the environment.
Consumer Behavior and Preferences
There has been a rise in demand for smartwatches and vintage watches with modern features. The innovation in watches with advanced features and multifunctionality has spoilt the customers with choice. So many choices impact which design from a particle brand may become a bestseller.
Ultimately, personalization of wearables using different color straps and dials offers a sense of freedom to the buyers. This way, they are not stuck with the same-looking watch forever.
Several buyers may look for water-resistant sturdy watches to get the most out of their investment. Such features may attract buyers even if it is a new brand. Moreover, offering replacement and repair guarantees can be another way to get loyal customers.
Consumers are always looking for high-quality products with increased durability. Another aspect is making the watches available on online retail stores such as Amazon as well as offline stores.
Leading Regions in Watch Sales
Here are the leading regions where watch sales are high:
Asia-Pacific regions (China, Japan, Korea, India, Australia, Indonesia, Thailand, Philippines, Malaysia and Vietnam)
Middle East and Africa (Saudi Arabia, UAE, Egypt, Nigeria and South Africa)
North America (US, Canada and Mexico)
Europe (Germany, United Kingdom, France, Italy, Russia and Turkey)
South America (Brazil, Argentina, Columbia)
Understanding Consumer Behavior
To understand consumer behaviors the manufacturers may use Prelaunch.com for easy product validation. This will give you an insight into the real market interest and purchase intent of the buyer before investing in the product manufacturing and advertisement. You can see the hype value and purchase power of the product before making production commitments.
Prelaunch.com will help with the market research, product life cycle and sale prediction after the launch. The platform may use online communities, applications and surveys to learn about consumer demands and behavior that impact the future sales of the product.
Moreover, geographical locations for sales may be considered when doing market research for domestic as well as global businesses. With the right data, companies can meet consumer expectations and alter the product as per them.
Future Watches
The future of the watch industry is all about adopting technological advancement and catering to consumers. Here are future watch trends:
Use of AI in Watchmaking
Apart from the use of sustainable materials and transparent designs, there is scope for using artificial intelligence for watchmaking. It may prove to be transformative in the manufacturing process due to the advanced precision of artificial intelligence.
Moreover, it may allow the watchmakers to understand the buyer's needs and meet them in a more tailored manner. AI may allow the manufacturer to create unique watches like no other for individuals.
Easy Watch Maintenance
AI may be used to add sensors to the watches and study the data collected to learn about the watch's current conditions. It may be a doorway to understanding how the environment and any physical damage may impact the internal machinery. Wear-and-tear may be detected at an earlier stage using AI and prevent the watch from dysfunctioning in the future.
Custom Pieces with Virtual Assistance
Virtual assistance may become big when providing custom watches to buyers. It will offer personalized customer care and finishing details to the watch that will improve the buyer's experience. This is possible for traditional and smartwatches.
New Design Elements
The use of precious metals and gemstones can add to the watch's design. Apart from this, unique designs such as transparent watches, large dials, thick straps, intricate chain details, and date-adjust features in vintage designs may take the front seat.
Conclusion
There, you have all the information on the current watch trends and upcoming market demands. The watch industry is growing and is ready for new companies to test the waters. Both affordable and high-end watches can make a place in consumers' hearts. Some may prefer traditional watches, while some may choose to get smartwatches.
Collectors of watches often look for unique or retro designs to add to their vanity. If you are planning to enter the watch market, it's best to go prepared. Use Prelaunch.com for your unique product validation and how it will be perceived in the market. With their market insights, you will be able to deliver the right product and be successful in your endeavors.